#InfiniteContent
Jarvis Cocker joins Arcade Fire at Wembley for '…Running The World'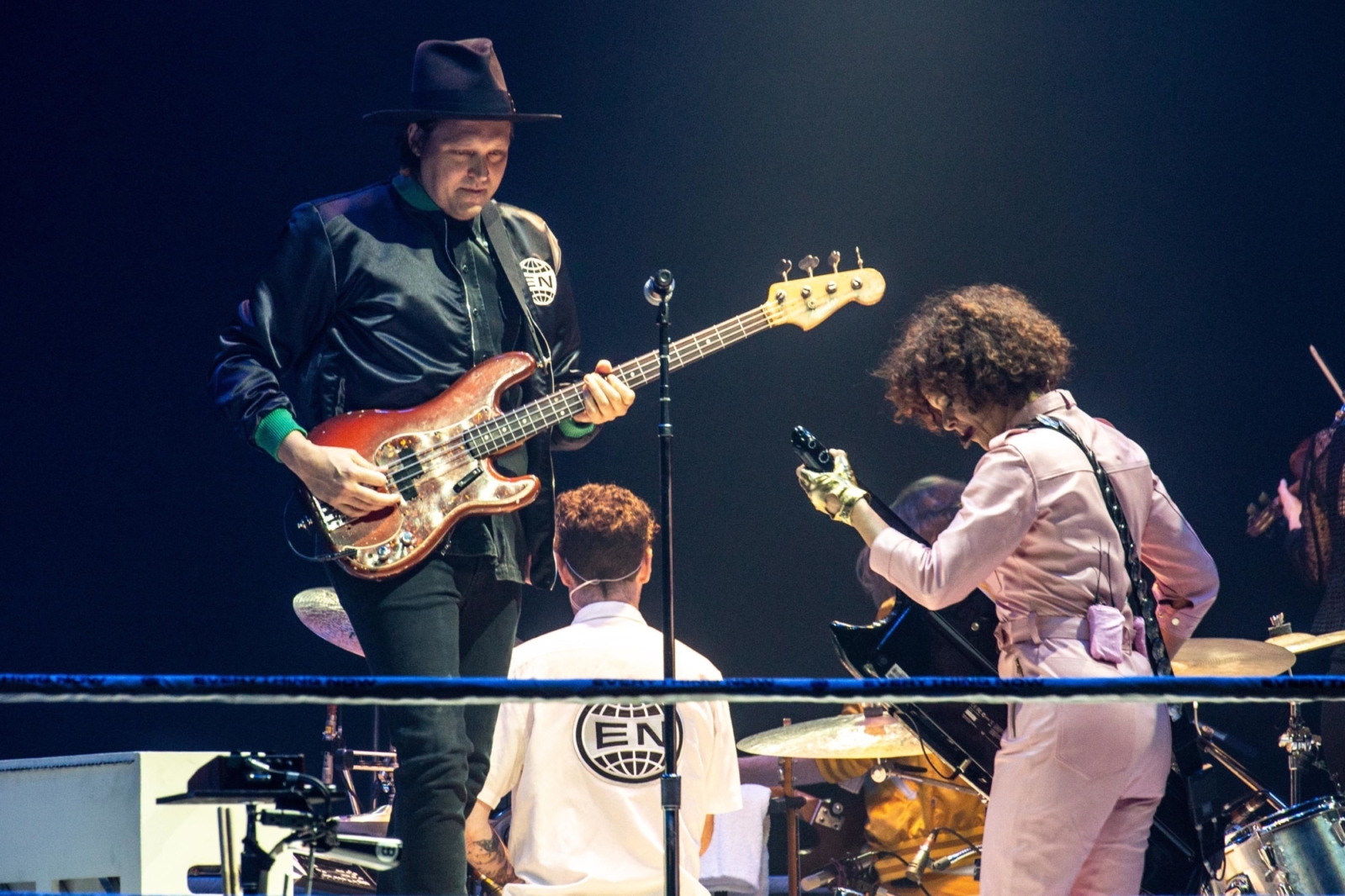 Wait, could we put the C-word in a headline?
Last night was the second of three at Wembley Arena for Arcade Fire on their 'Infinite Content' tour, and unsurprisingly they - as we'll explain with a few more words later on - bloody smashed it. Where the special guest on Night One was Chrissie Hynde of the Pretenders for a rendition of her hit 'Don't Get Me Wrong', last night's was only bleedin' Jarvis Cocker.
The Pulp frontman joined Win, Régine and pals for a take on his iconic 'The Cunts Are Still Running The World' (aka 'Running The World' if you're into censoring).
Clips have been posted on the band's official socials - watch, and rejoice (and then, let's face it, probably cry…).
Read More