Re-taming:
Joyce Manor stream song from split with Toys That Kill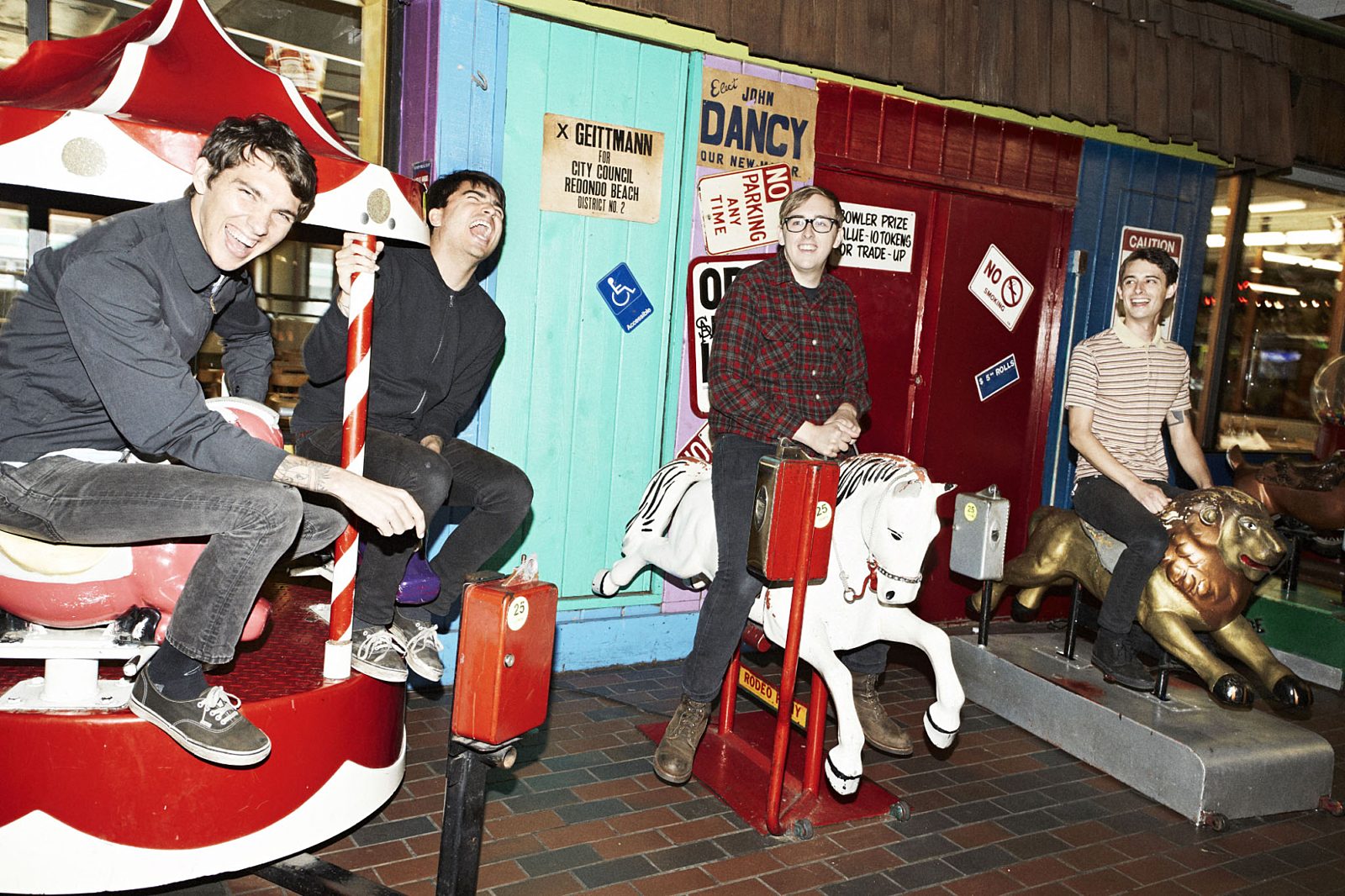 The band rework 2012 track 'See How Tame I Can Be'.
Joyce Manor and Toys That Kill have each streamed a song from their upcoming split 7", to be released on 9th December via Recess Records.
The Joyce Manor half of the split is formed of two re-workings of tracks from their 2012 album 'Of All Things I Will Soon Grow Tired'. The first to be revealed is 'Tame', an adaptation of the track 'See How Tame I Can Be'. The song is given a much punkier, classic Joyce Manor edge, when a slower and slightly sluggish version appeared on the full-length.
The song from long-running Californians Toys That Kill, 'Times We Can't Let Go', is a typically brief, punchy number that complements the Joyce Manor track nicely. Stream both tracks below.
Joyce Manor have just finished a UK tour in support of their recent album 'Never Hungover Again'. Read our review of the album here.
Read More