JW Francis releases new single 'Going Home To A Party'
It comes ahead of the release of his new album 'Dream House'.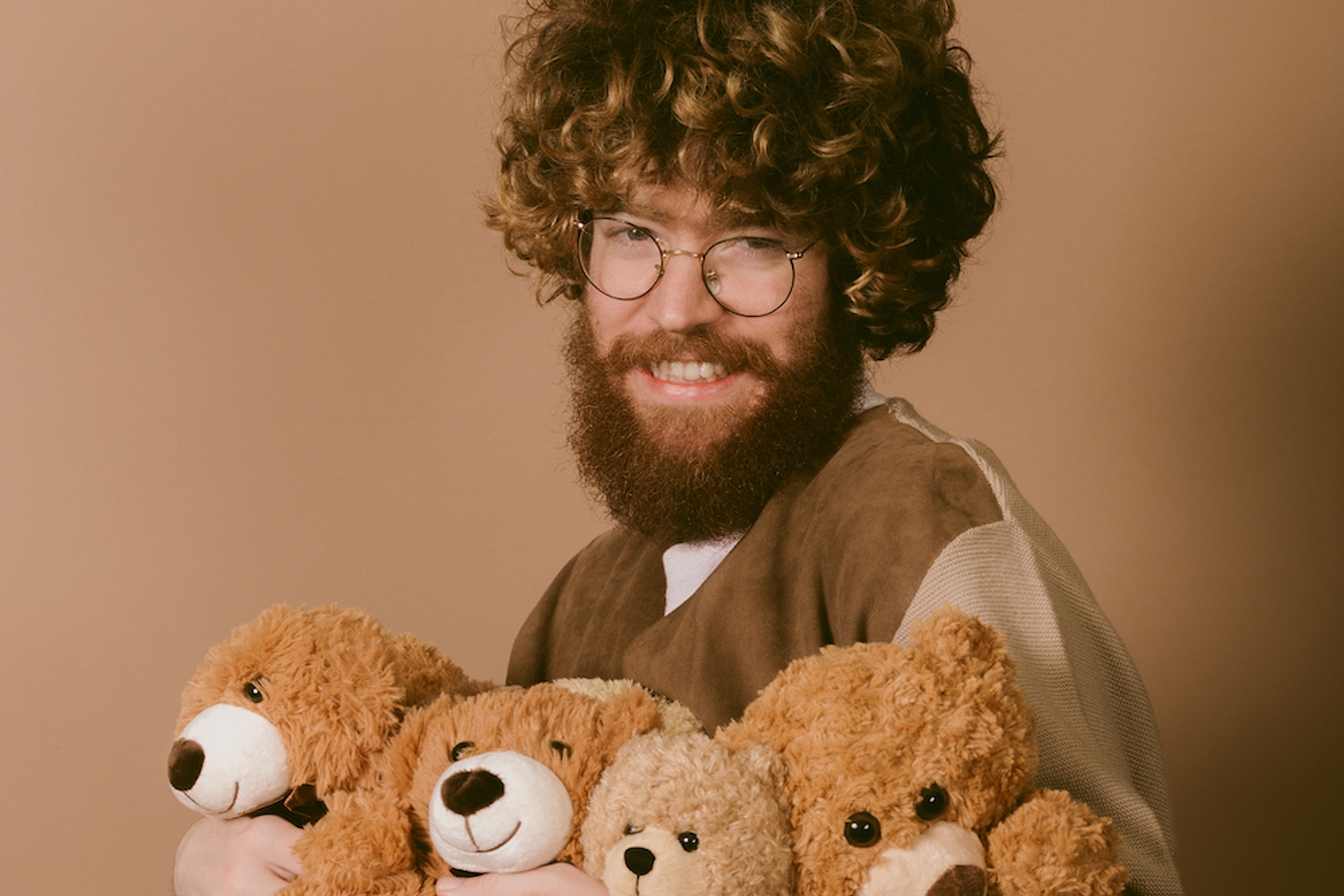 Ahead of the release of his new album 'Dream House' on 27th January via Sunday Best Recordings, New York's "lofi jangle dream slacker bedroom pop" artist JW Francis is sharing his latest single 'Going Home To A Party'. "'Going Home to a Party' is a song that has a lot of references in it," he explains. "The beat for example is a sped up version of the beat from 'The Whole of the Moon' by the Waterboys. Similarly I wanted the video to have a lot of references related to how people perceive me. I've been compared to all three of the main characters in the video: Steve from Blues Clues, Mr. Rodgers, and Bob Ross. It's always joked that these three pillars of wholesomeness have a dark side so I wanted to bring that dark side to life and portray them cartoonishly getting into hijinks. Like all of my videos though, goodness wins in the end." His new album 'Dream House' is a collection of the songs that he has written for other people as part of an annual Valentine's Day giveaway. "Over the past three years, I have received over 300 requests from fans to write songs for their loved ones," he explains. "All of the songs on 'Dream House' come from this project, some of them have been reworked to speak more to the artist's life, others have remained exactly as they were first written. Ultimately, this is an album about caring for others, and the way we express it." Have a listen to 'Going Home To A Party' below. 'Dream House' Tracklisting: 1. Going Home to a Party 2. Casino 3. Dream House 4. Our Story 5. Swooning 6. Keep It cool, Steve 7. All Night Long 8. Dream Big 9. I Wanna Be Your Basketball 10. Take Me Away 11. You're Changing 12. Sweet as a Rose See JW Francis live at the following dates: JANUARY 27 - Edinburgh - Assai 28 - Huddersfield - Vinyl Tap (day show) 28 - Leeds - Jumbo 29 - Liverpool - Jacaranda 30 - Nottingham - Rough Trade 31 - Bristol - Rough Trade FEBRUARY 01 - London - Rough Trade 02 - Letchworth - David's 03 - London - Banquet 05 - Oxford - Truck 06 - Portsmouth - Pie & Vinyl 06 - Southampton - Vinilo
Read More
Featuring James Blake, Romy, Marika Hackman, yeule and more.