Lady Bird get prepped to play House of Vans at Bestival 2018: "We love Dorset!"
The band will be returning to the fest on Sunday as part of the DIY takeover of the House of Vans.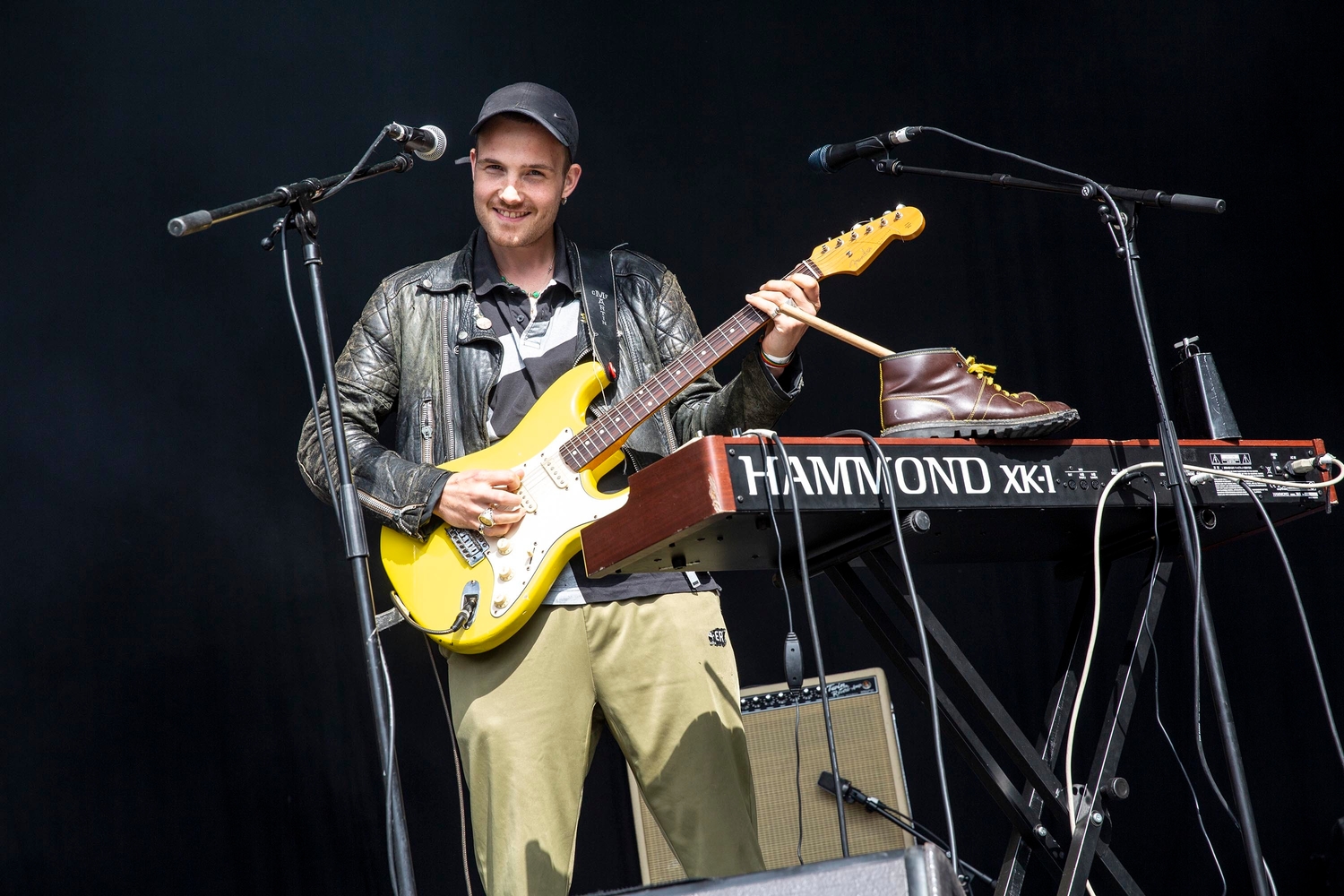 Photo: Emma Swann
This month, House of Vans will be making its festival debut when it officially opens its doors on-site at this year's Bestival. Across the full weekend, there'll be a host of brilliant musicians playing, as well as a range of experiences and art installations to get stuck into and check out.
Each evening of the festival will see a different host taking over the stage, with the likes of Sunday Best Recordings, Invaders of the Future, House of Vans Sessions and yours truly DIY all taking over a night each.
We'll be closing proceedings on the Sunday evening, and have invited along Lady Bird, who have been whipping up a real frenzy this festival season. Ahead of their set, we caught up with the band to find out exactly what they've been up to recently.
Festival season is very much underway now and you've played a couple - how've you been finding it all? Any real highlights so far?
All Points East was definitely a highlight so far. There was a great atmosphere about the DIY stage (check out the video of the day here - Ed), everyone getting along, and the crowd were off their heads. Security had to spread across the front of the stage to hold the barriers up. Never seen that. Loved it. They were grinning all the way through as well so smiles all round.
In between playing shows, what've been up to? Have you been writing much recently?
We're always playing together, whether in rehearsals or about town, there's always stuff going on. Sometimes it goes somewhere and sometimes it doesn't. We drove to a festival a few hours away the other day and had a lot to talk about. It doesn't rhyme yet but I reckon those sentences will be a song soon.
You're also going to be playing at House of Vans at Bestival next month - how're you looking forward to the set? Is this going to be your first visit to Bestival?
Yeah, we're buzzing for it. We love Dorset. We've all been to Bestival before but never together. Playing at a festival is always a new experience as well. Hoping my friends are gonna be working on the pasta place again - they really made my weekend last time.
What can people expect from your set if they come and check you out?
We have nothing to give but blood, sweat, and tears.
Lady Bird play House of Vans at Bestival (2nd - 5th August), where DIY is an official media partner. Tickets are on sale now. Visit diymag.com/presents for more information.
Read More
Featuring James Blake, Romy, Marika Hackman, yeule and more.