Listen
Yard Act release new track 'Peanuts'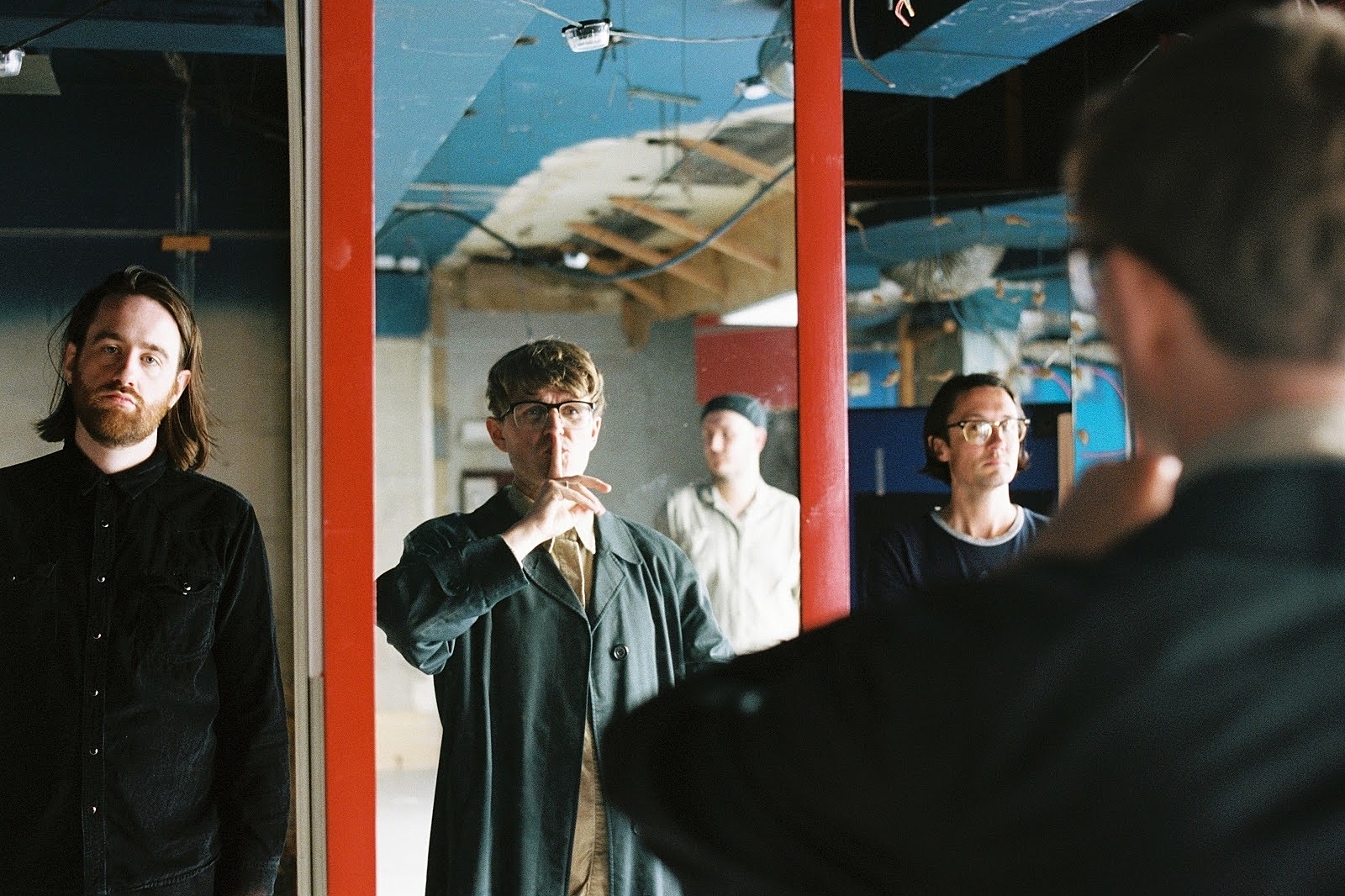 The Leeds-based newbies share their newest stomper.
Hailing from Leeds, rising newbies Yard Act are sharing their newest track 'Peanuts'.
"While 'Peanuts' is quite clearly about a woman killing her imaginary husband, it's also about accepting that we don't all see the world in the same way," frontman James Smith says. "It feels to me that divisions are getting more extreme. We're continually squeezing what should be a wide ranging spectrum of opinions and beliefs into two immovable castles towering either side of an unelected, unaccountable line in the sand. We're so certain we're right that we can't comprehend why someone else could see the world differently to the way we do.
"I'm as disappointed in those who chortle 'gammon' as I am those who cry 'snowflake' because it's just doing the same thing but filtered through a different version of reality. I think the only way we're going to get through this is by communicating and empathising with each other, so even though people might have been brainwashed into believing utter bollocks it's important to accept that their emotions are real. That's why 'Peanuts' ends with a compromise in the kitchen. Empathising with her friend and validating her emotions is the only way she can help her begin to move on from the bonkers version of reality that's built up around her. We've all got tunnel vision, and we're all cowering in the burrows of our own stubborn minds."
Have a listen below.
Read More