Oscar Lang announces debut album 'Chew The Scenery'
And he's sharing new single 'Stuck' to celebrate!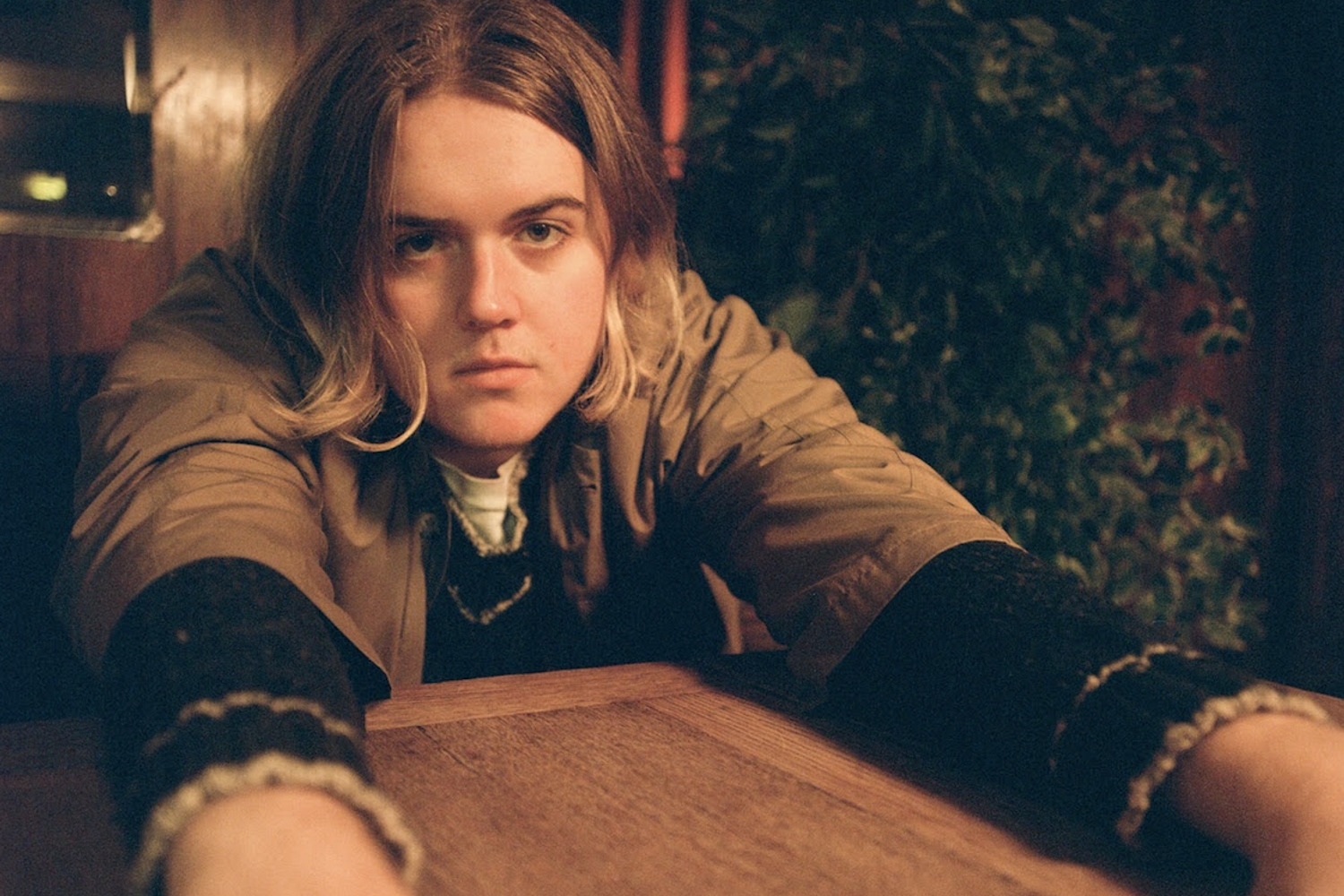 Photo: Jordan Curtis Hughes
Finally announcing news of his long awaited debut album, Oscar Lang has confirmed that 'Chew The Scenery' will be arriving on 16th July via Dirty Hit, and he's sharing new single 'Stuck' to celebrate!
"'Stuck' is about the feeling of replaying embarrassing situations in your mind to the point where you feel overwhelmed with all the voices in your head," he explains. "I spend a lot of the time re-hashing old experiences and often it means I'm a bit spaced out and can't pay attention to things because I'm so distracted by my own thoughts. I wanted to express that chaos of all those voices running through my head down into a song."
Speaking about the album itself, he adds, "Over the past two years the sound of my music has changed a lot, from bedroom pop to rock. We recorded the album over a month up in Liverpool. It was a nice break away from the tedious lockdown in the UK as I got to spend a month away with my mates doing what I love. I think you can hear that built-up boredom being released on the record."
Check out 'Stuck' below!
'Chew The Scenery' Tracklisting:
1. Our Feature Presentation
2. 21st Century Hobby
3. I Could Swear
4. Stuck
5. Yeah!
6. Headphones
7. Write Me A Letter
8. Intermission
9. Are You Happy
10. Quarter Past Nine
11. Take Time Out
12. Final Call
13. Thank You
#AD
Records, etc at
Read More
Featuring King Gizzard & The Lizard Wizard, IDLES, Tkay Maidza, Sleater-Kinney and more.