Watch
Oscar Lang drops new song 'Yeah!'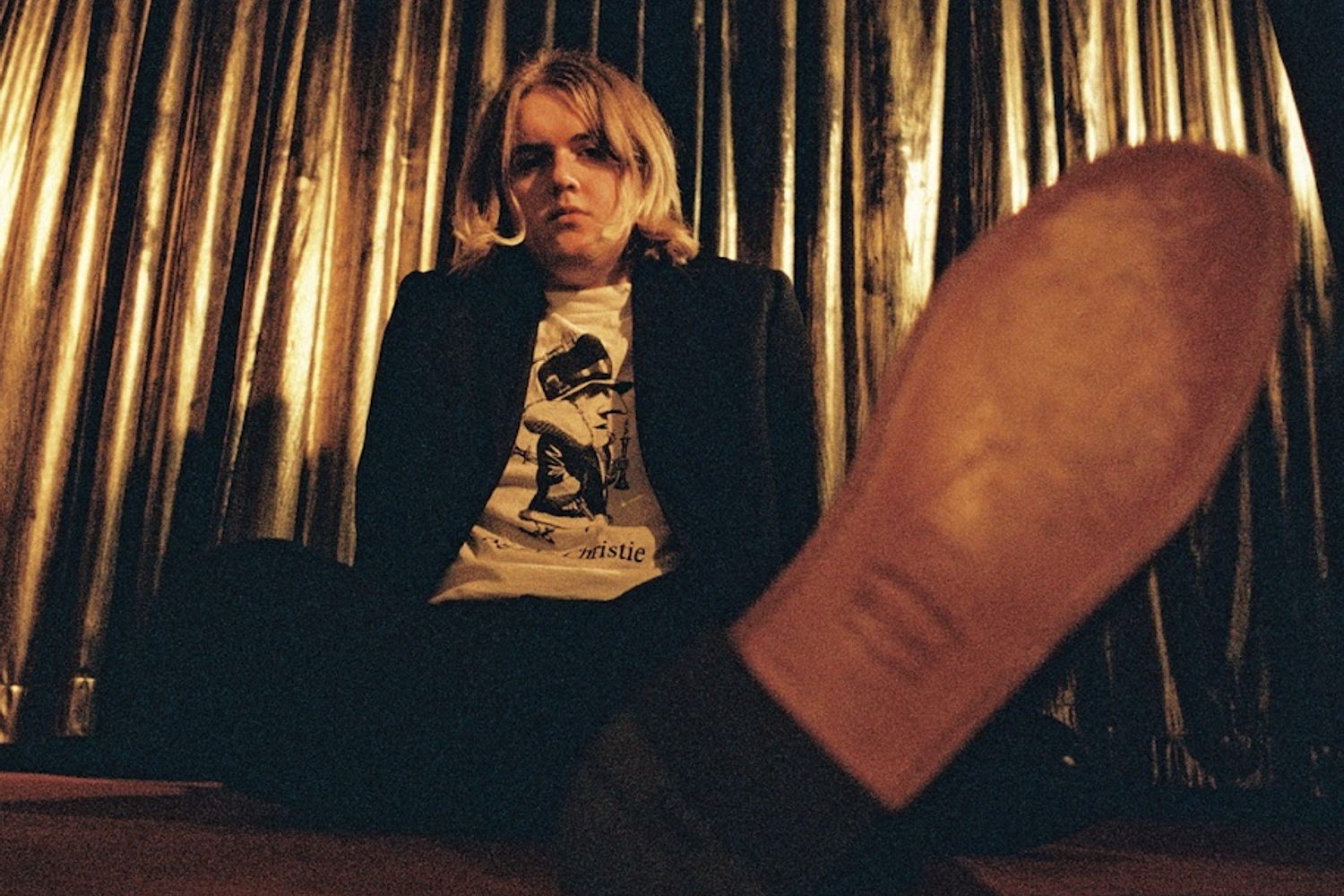 His debut album arrives this Friday.
With his debut album 'Chew The Scenery' dropping this Friday on Dirty Hit, Oscar Lang is giving us the final taste of what to expect, sharing new track 'Yeah!'.
"This track's about trying to impress someone, but really just boring them instead," Oscar says of the psych-soaked indie track. "It reminds me of telling my girlfriend about all the weird little things I find interesting and her not really giving a shit haha (It's actually my girlfriend's favourite track). I wanted to capture 90s old-school break-beats, mixed with a little bit of rock to keep it fun and vibey."
Revisit our chat with Oscar all about the album now!
'Chew The Scenery' Tracklisting:
1. Our Feature Presentation
2. 21st Century Hobby
3. I Could Swear
4. Stuck
5. Yeah!
6. Headphones
7. Write Me A Letter
8. Intermission
9. Are You Happy
10. Quarter Past Nine
11. Take Time Out
12. Final Call
13. Thank You
See Oscar Lang live at the following dates:
AUGUST
13 | Rough Trade West, London
15 (1pm) | Vinilo, Southampton
15 (5pm) | Vinilo, Bournemouth
16 | Pie & Vinyl, Southsea
17 (1pm) | Creekside, Faversham
17 (8pm) | Elsewhere, Margate
18 (1pm) | Banquet Records, Kingston
19 | Resident, Brighton
SEPTEMBER
25 | Dot to Dot Festival, Bristol
26 | Dot to Dot Festival, Nottingham
OCTOBER
19 | The Deaf Institute, Manchester
20 | Jacaranda Records, Liverpool
21 | Yellow Arch Studios, Sheffield
25 | Firebug, Leicester
26 | Komedia, Brighton
27 | The Forum, Tunbridge Wells
28 | Camden Assembly, London
DECEMBER
11 | Sonic Wave Festival, Birmingham