Watch
Watch Phoebe Bridgers and Billie Eilish perform 'Motion Sickness' together in LA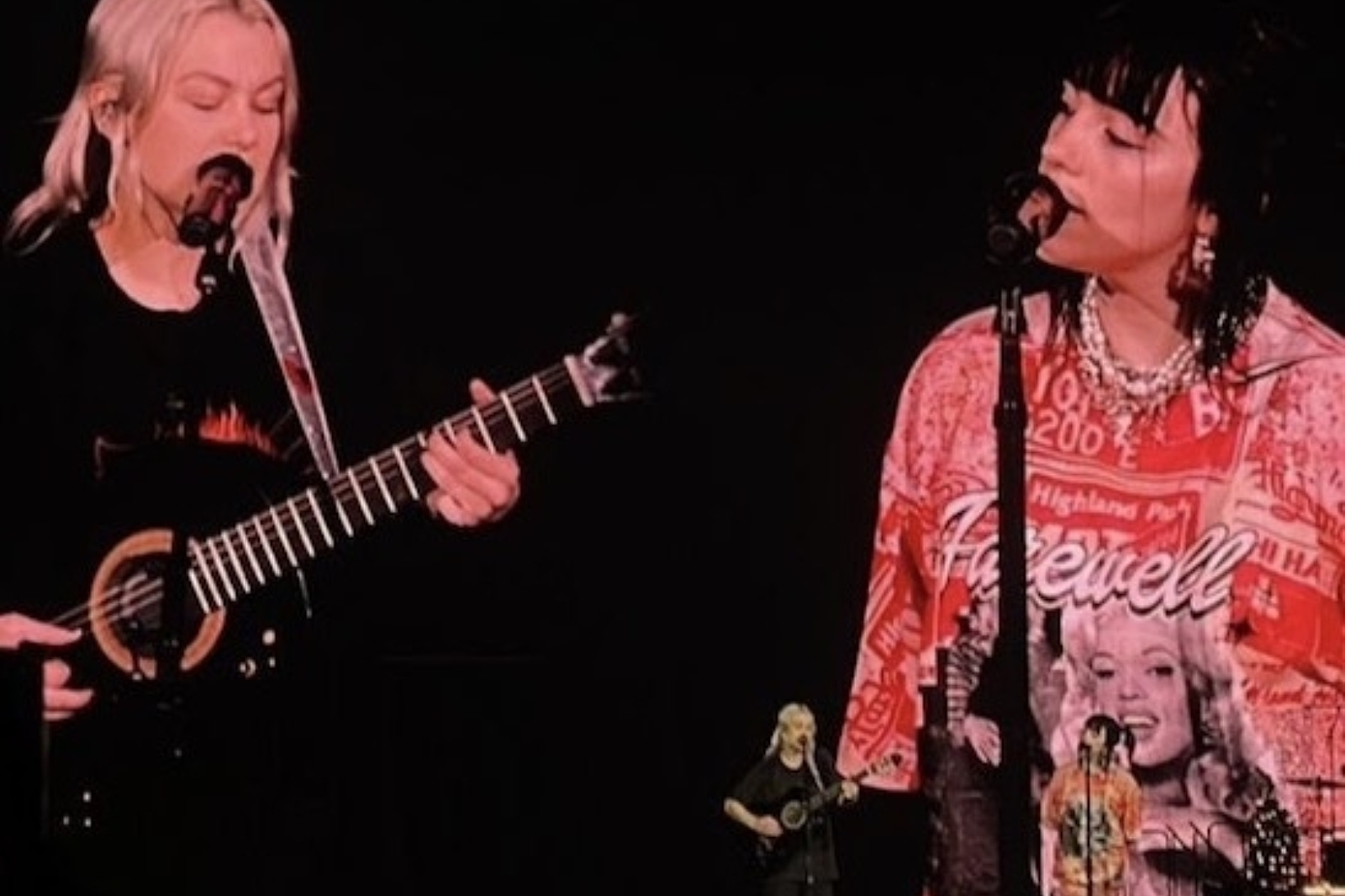 Dave Grohl also joined Billie on stage to perform 'My Hero'.
To celebrate her final tour date at Los Angeles's Kia Forum, Billie Eilish brought out famous friend Dave Grohl to perform a duet of 'My Hero', in honour of Taylor Hawkins, and Phoebe Bridgers to perform 'Motion Sickness'.
Billie released her second album 'Happier Than Ever' last year. In our review of the album, we said, "'Happier Than Ever', then, is not just a triumph in progressing a signature sound into new territories, but a lesson in how to own your reality with confidence and class. Billie Eilish had already cemented herself as a once-in-a-generation young talent - turns out watching her grow is just as thrilling a journey."
Revisit our full review of 'Happier Than Ever' here, and see the fan footage of the duets with Dave Grohl and Phoebe Bridgers below.
£21
£10
Read More