Make it rain:
Sleigh Bells share new track 'Rainmaker'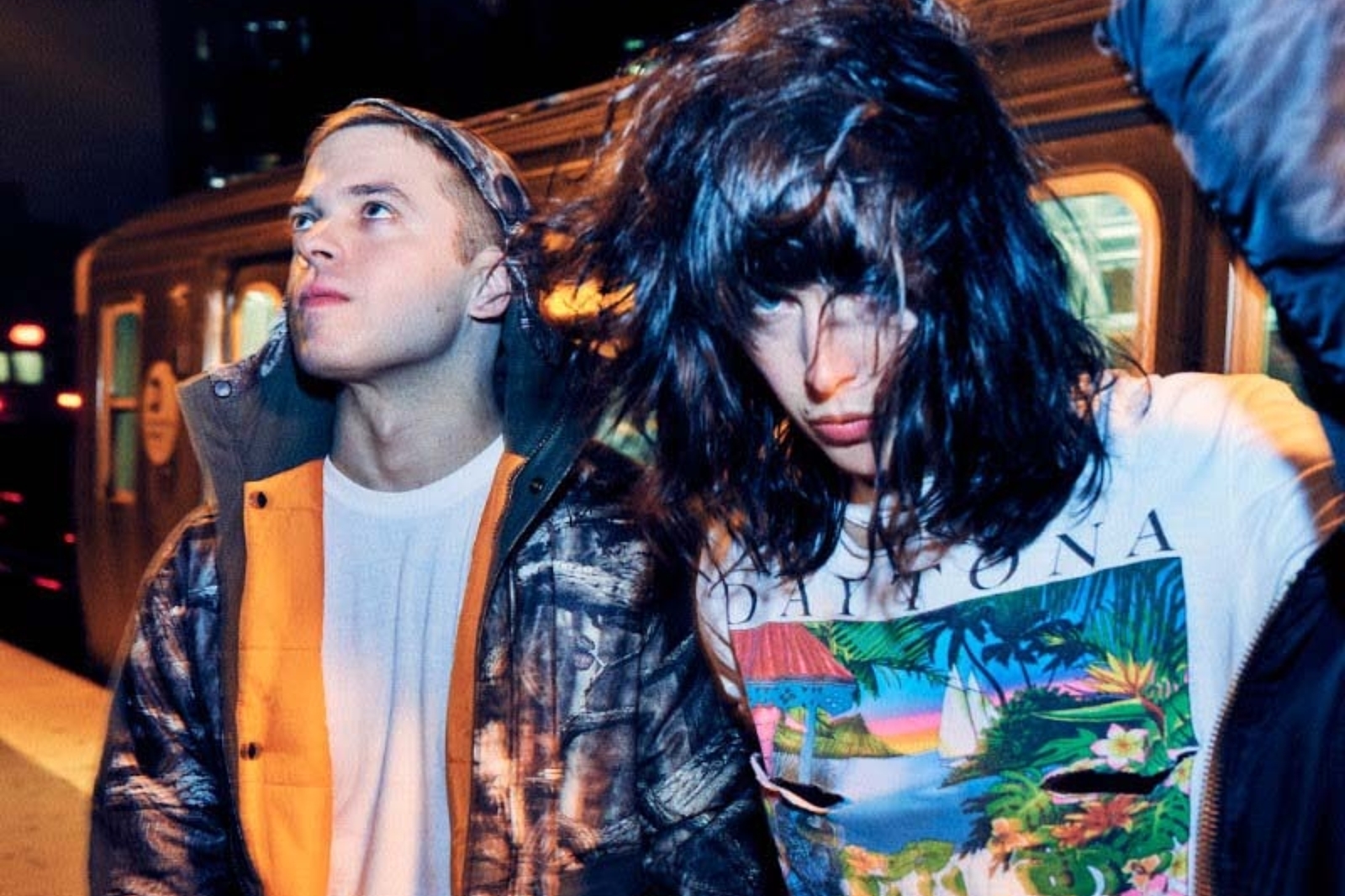 Their new mini-album 'Kid Kruschev' is out next month.
A couple of weeks ago, Sleigh Bells announced that they'd be releasing new mini-album 'Kid Kruschev' on 10th November via Lucky Number.
Having already shared the contemplative 'And Saints' from the follow-up to 'Jessica Rabbit', the duo are less meditative on their new one, 'Rainmaker'. It samples the breakbeat from The Soul Searchers' 'Ashely's Roachclip' and mixes it with their distinctively gritty, stomping take on alt-pop.
Guitarist Derek Miller said of the track: "Some of you might recognize the main synth/chord progression of 'Rainmaker' from the trailer we made for Reign of Terror back in 2011. I've always loved those chords…only took me six years to find the right spot for them. I've also been dying to sample the Soul Searchers 'Ashley's Roachclip' break, which is up there with Funky Drummer in my humble opinion (Miss you, Clyde). I think the two speak to each other, puts me in a good place. And of course I really, really love Alexis's vocal which sounds desperate in the best way".
Listen to 'Rainmaker' below.
£5.99
Read More