Slowdive share live recording of debut EP track 'Avalyn'
They're plotting a live album to celebrate the band's 25th anniversary.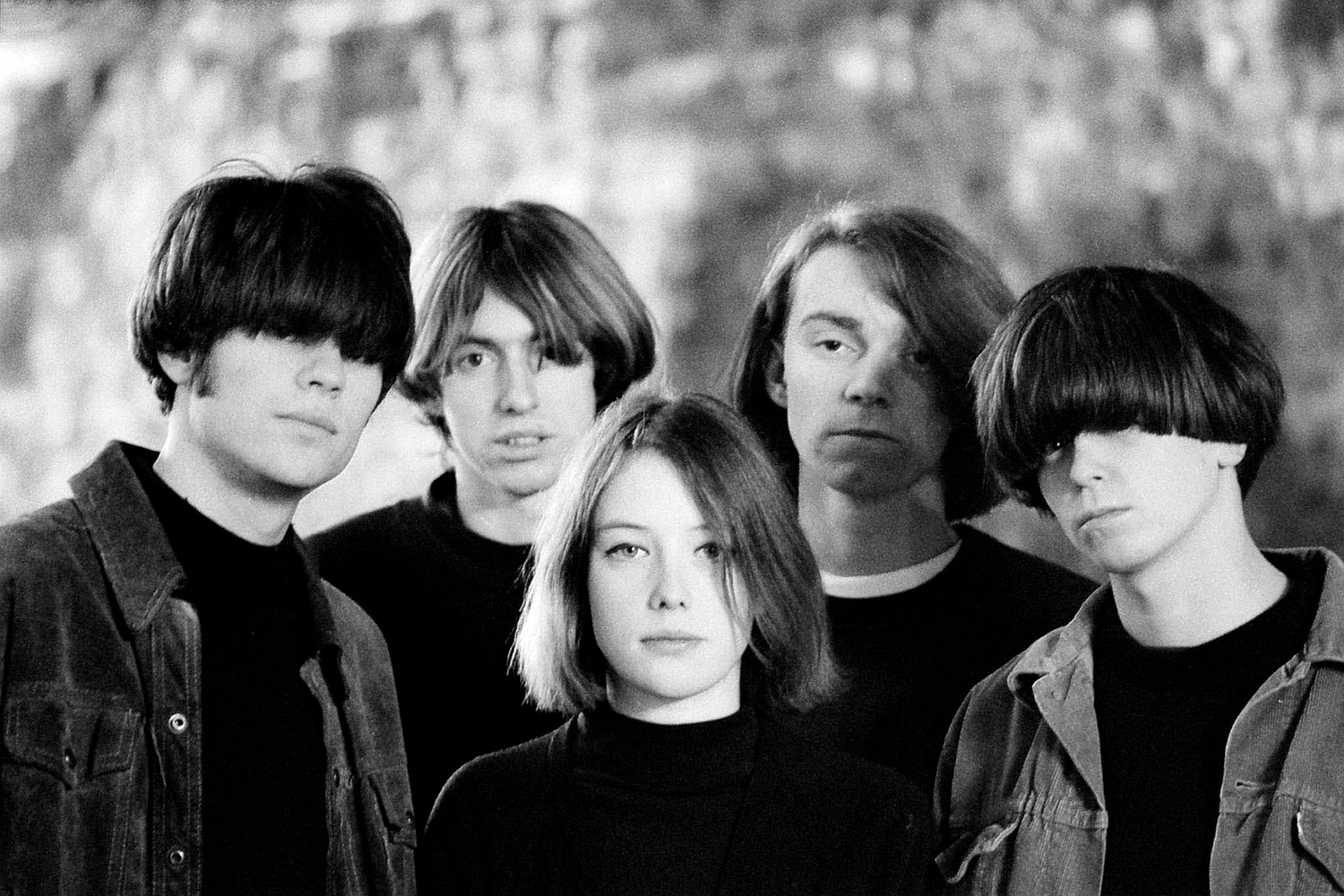 Slowdive's debut self-titled EP turns 25 today, and to celebrate, the shoe-fixated 90s band have put out a live version of 'Avalyn'. The recording is taken from their reunion tour around the U.S last year. They're also plotting an entire live album taken from the same set of dates.
In a lengthy Facebook post, Slowdive detailed the background behind their debut EP, from their Weston-Super-Mare studios, to their thoughts on each track. "'Take Me Down' was an MBV "You Made Me Realise" style track," they write, speaking about a song that didn't make the cut. "It was often too fast to play properly, which will come as a surprise to anyone that knows Slowdive now. We liked it a lot - as a bunch of 19 year olds it didn't matter that it was rather too derivative. The song was obviously never released for that reason, although it can be found online and on bootlegs."
Talking about 'Avalyn,' the band say "we didn't really have a structure for the song until we got to the studio. In fact, it was almost an afterthought…. We knew immediately that together with Slowdive, this was the direction the band was taking. Listening back to Avalyn at that time, we couldn't really believe that we'd come up with something that sounded like that when a few months earlier we were being talked about as "Reading's answer to The Primitives".
Last year Slowdive's Rachel Goswell chatted to DIY at Latitude about the band's reunion, ahead of their first festival slot in 20 years. "The stars aligned," she said. "It's cheesy, but it's true."
Listen to the tour version of 'Avalyn' below, and keep a look out for further news of that live album.
Read More
Featuring James Blake, Romy, Marika Hackman, yeule and more.