Watch
Superorganism talk their immersive live show and festival season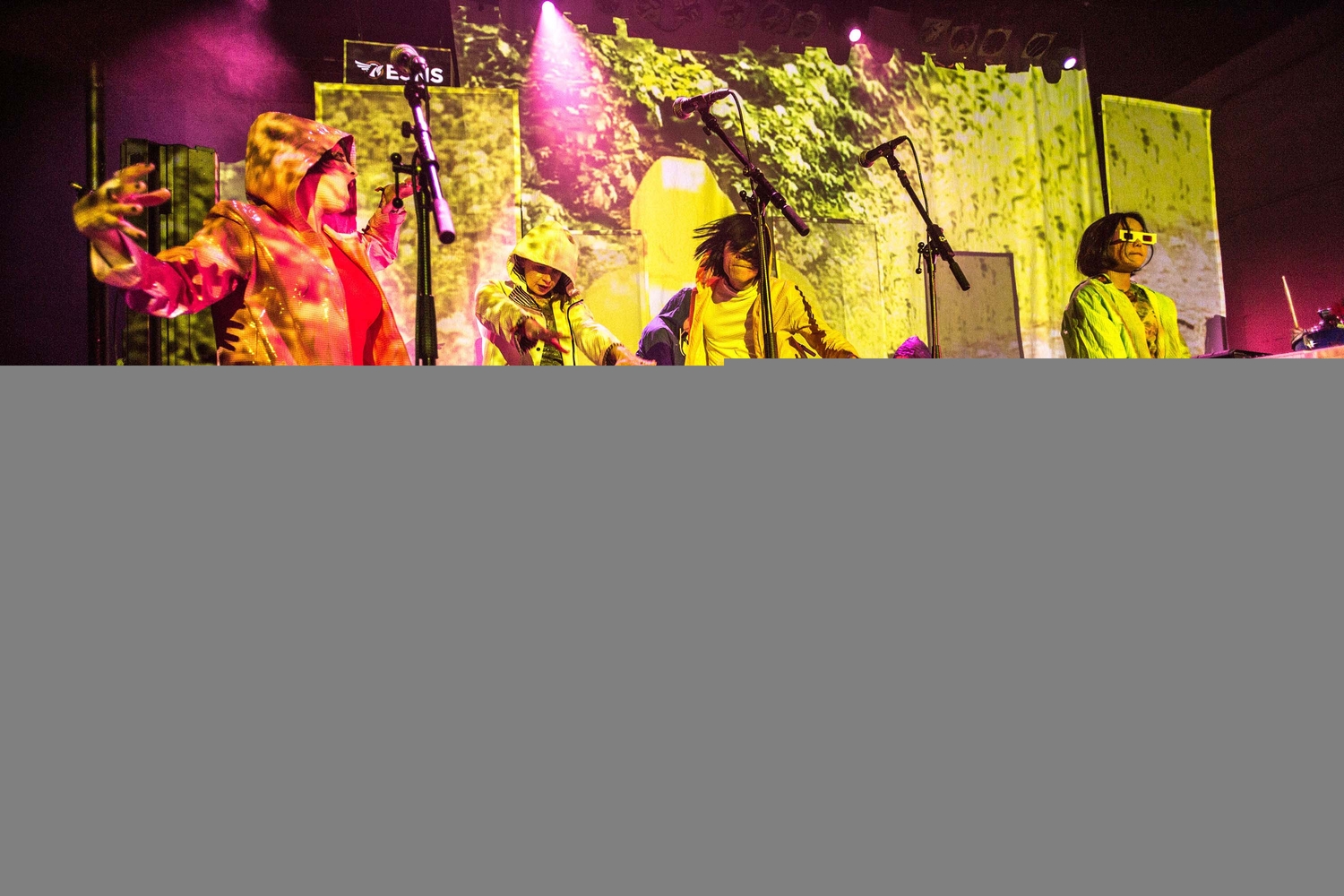 Photo: Emma Swann
We also spoke to the band about their involvement in Eurosonic's European Talent Exchange Programme.
Having played at Eurosonic Noorderslag back in January this year, Superorganism have had quite the year. Since releasing their self-titled debut and playing at the Groningen fest, the collective have since gone on to play at dozens of festival this summer across the world.
As part of their performance at Eurosonic, the band have also become part of the European Talent Exchange Programme - or ETEP for short - which aims to do exactly what it says on the tin: encourage bookers to add artists from across Europe to their festival line-ups. From a quick glance at Superorganism's touring schedule this summer, it's certainly been a success.
Back when they played at The Great Escape, we caught up with two of the band - who've been booked twenty times as part of ETEP - to discuss what it's been like to finally release their debut album, how they'd like their fans to get lost within their live shows and the curiosity factor when it comes to their festival sets.
Watch the clip below.