Listen
Superorganism reflect Christmas Day excitement on new single 'Woofin' & Meowin"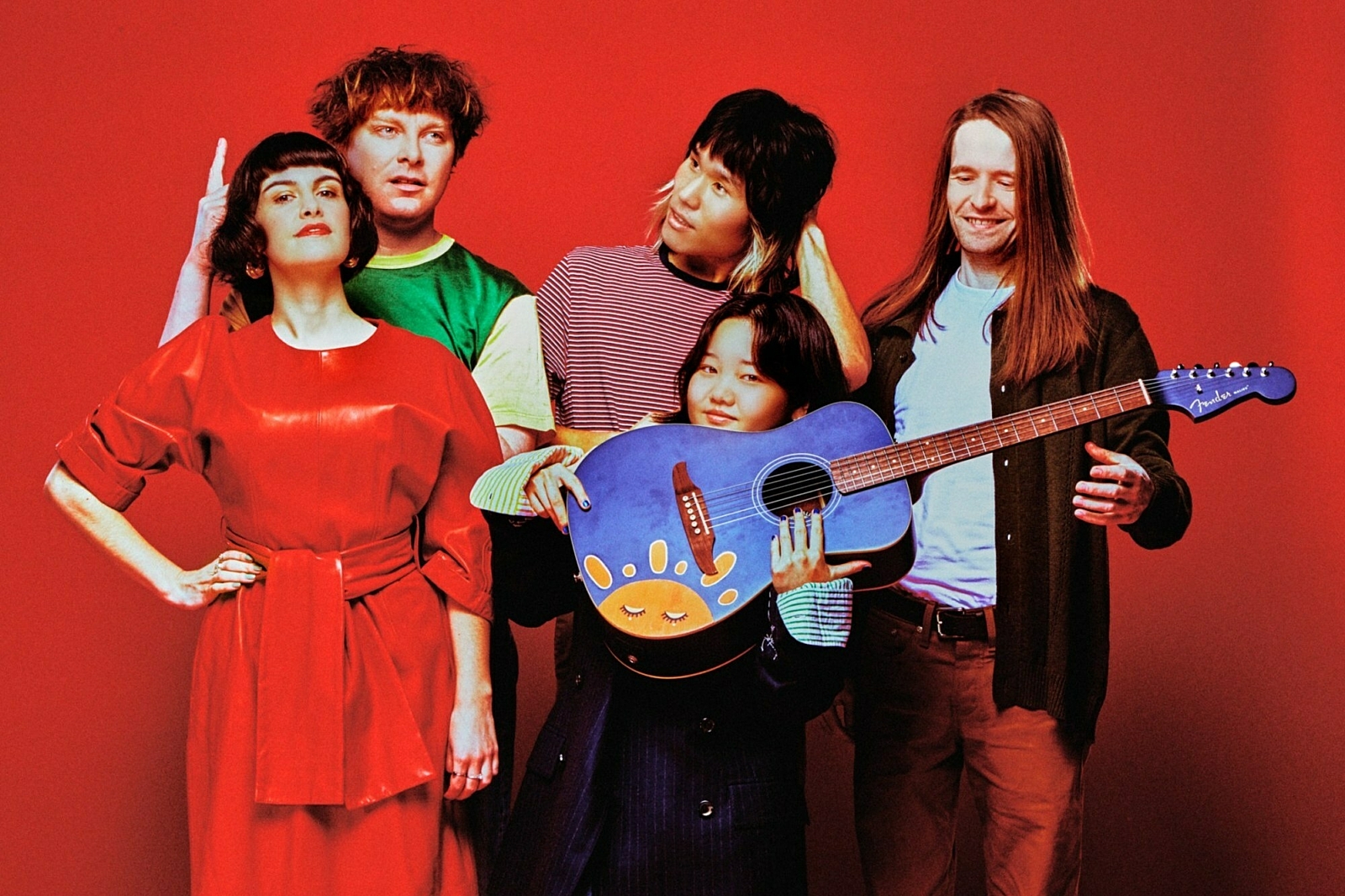 Photo: Jack Bridgland
Recorded for animated TV show HouseBroken's holiday episodes.
Recorded as the new theme song for the holiday episodes of animated TV show HouseBroken, Superorganism have shared new track 'Woofin' and Meowin".
"We were so stoked when Housebroken approached us to write a song for their holiday specials," the band's Harry says. "We all love the show, and considering some cartoon themes and soundtracks shaped our childhoods and ultimately our tastes, it was super inspiring to get involved. We wrote Woofin' and Meowin' immediately before we set off on our first tour since the pandemic, and I think you can feel that anxiety and excitement bubbling over. To me, it sounds like the excitement my family dog felt, reflecting our excitement as kids on Christmas day. Poor little fella had no idea why we were all so hyped up, but he just enjoyed the moment and got excited with us anyway."
The single follows the release of the band's second album 'World Wide Pop' earlier this year. In our review of the album, we said, "'World Wide Pop' is a joyously over-the-top explosion of audio technicolor, where the group embrace their oddities and eccentricities. They are bigger and brighter, and whereas their debut album was created after spending too much time online, the creation of 'World Wide Pop' is just the opposite, bringing an understanding of reality into the virtual stratosphere."
Revisit our full review of 'World Wide Pop' now.
See Superorganism live at the following dates:
JANUARY
13 – ZeppDiverCity, Tokyo
15 – Namba Hatch, Osaka
16 – Diamond Hall, Nagoya
17 – Club Quattro, Hiroshima
18 – Drum Logos, Fukuoka

Read More