Listen:
Listen to Superorganism's new single 'Everybody Wants To Be Famous'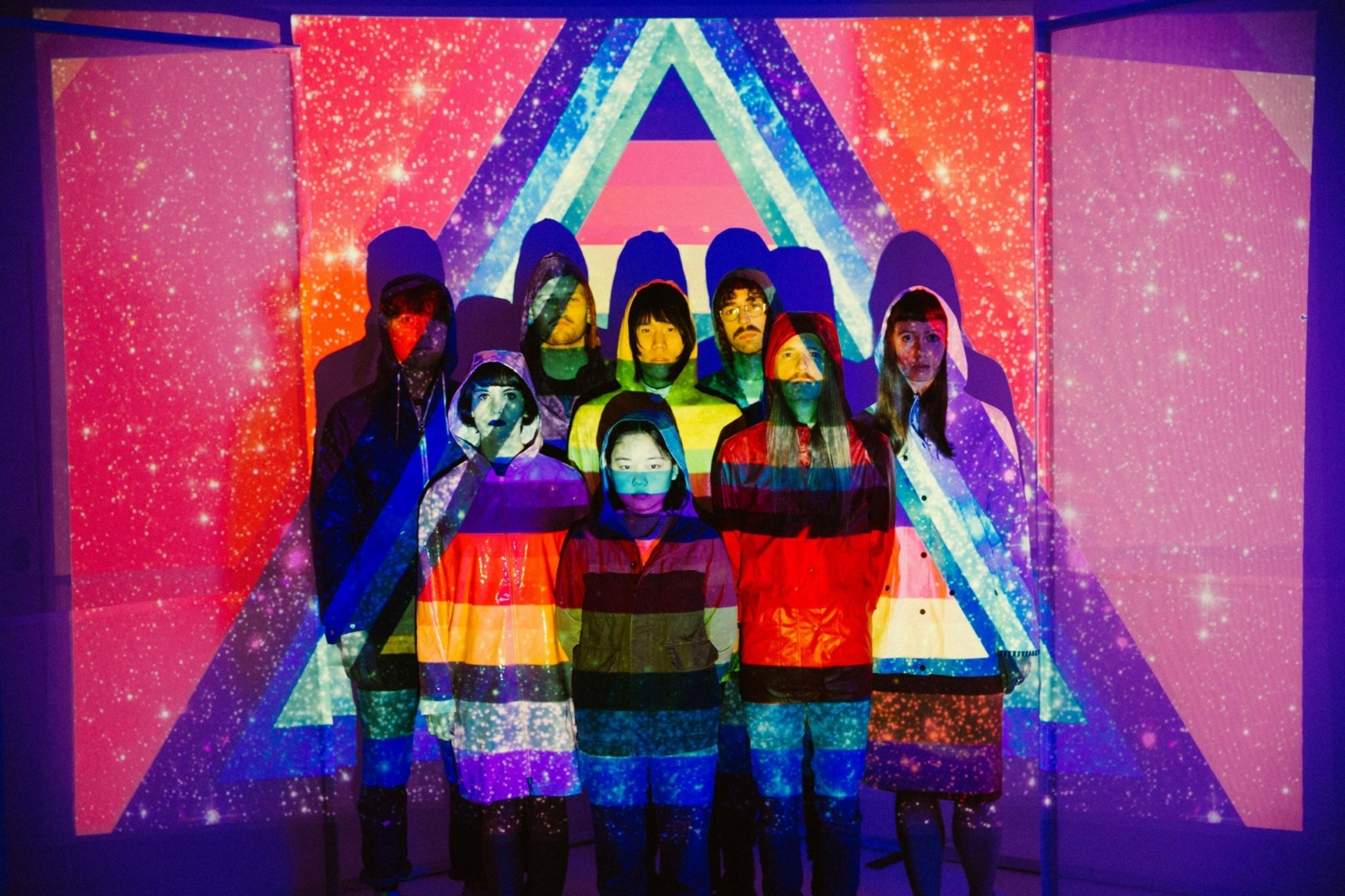 The follow-up to 'Something For Your M.I.N.D.' was last night's Hottest Record on Radio 1.
It's been a while now since hyper-modern newbies Superorganism boggled our collective brain with their brilliant debut single 'Something For Your M.I.N.D.'.
Since then, the band have taken the track to Later… with Jools Holland, their first London show (sold out to 600 people, nonetheless), London Calling in Amsterdam and beyond.
The eight-piece now return with its follow-up, 'Everybody Wants To Be Famous', and it's just as much of a sugary trip. Woozy synths, languid gang vocals and cash registers all over the shop, it's a whole lot of fun, if we're being honest.
Superorganism are part of the DIY Class Of 2018, our list of who we're tipping for simply massive things this year. "Scrolling the internet, looking at Reddit or Instagram and just BAM BAM BAM – all these things constantly," the band's Emily told us for the feature in the recent December 17/January 18 issue of DIY.
"You've got access to all of the sounds that you could possibly think of so you're only limited by your imagination," continues bandmate Harry. "If you were a band living in a reasonably small town somewhere in the early '90s and you've got a guitar, drums and bass, then that's what you're limited to. Whereas now that's not the case. Now you can make music in your bedroom and it sounds big and crazy. It's a totally different set of tools."
The band are set to tour the UK in March. Listen to 'Everybody Wants To Be Famous' and view the dates below.
Read our Class Of feature with the collective in full here.
MARCH
05 Birmingham, Institute
07 Manchester, Gorilla
08 London, Oval Space
09 Brighton, The Haunt
11 Glasgow, CCA
12 Leeds, Belgrave

Photo: Phil Smithies / DIY
Read More