Swim Deep return with new track 'On The Floor'
It's the first glimpse into their forthcoming new EP, 'Familiarise Yourself With Your Closest Exit'.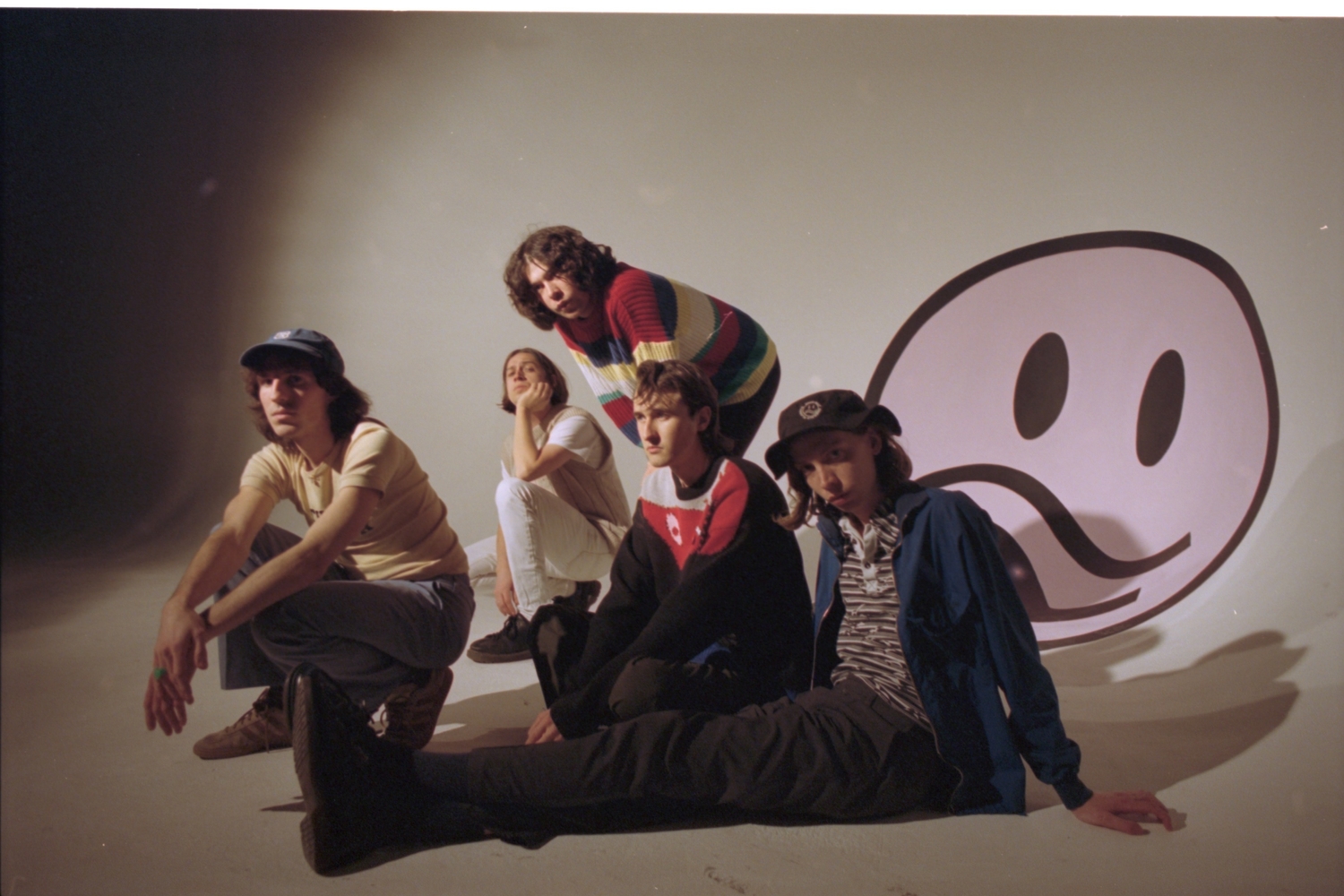 Photo: Jono White
Two years on since the release of third album 'Emerald Classics', Swim Deep are back with dreamy indie-pop bop 'On The Floor', featuring Phoebe Green.
The first glimpse of their forthcoming four-track EP 'Familiarise Yourself With Your Closest Exit', Austin Williams explains, "The title comes from when I was on a plane, shitting myself, and I saw that sign in front of me. It somehow summed up my feelings about anxiety. The word 'familiarise' seemed cosy to me, getting cosy with the idea of leaving, whether it's knowing when to leave a party, or a certain element of your life behind."
A collab EP, the project came about after Austin reached out to other musicians to work on the self-described "pretend pop songs" he'd been writing in his shed, after dreaming of what other artists he'd want to sing them.
"It turned out to be the most naive and fun way to write," he notes. "Which reminded me why I love doing this so much. I'm at a point now where I've realised I'm in music for the joys and the sorrows, too. Otherwise, I guess I would have quit by now."
Set for release early next year, check out 'On The Floor' below.
Read More
Featuring James Blake, Romy, Marika Hackman, yeule and more.