The Killers confirmed to play Open'er Festival
The Poland based festival takes place from 1st - 4th July.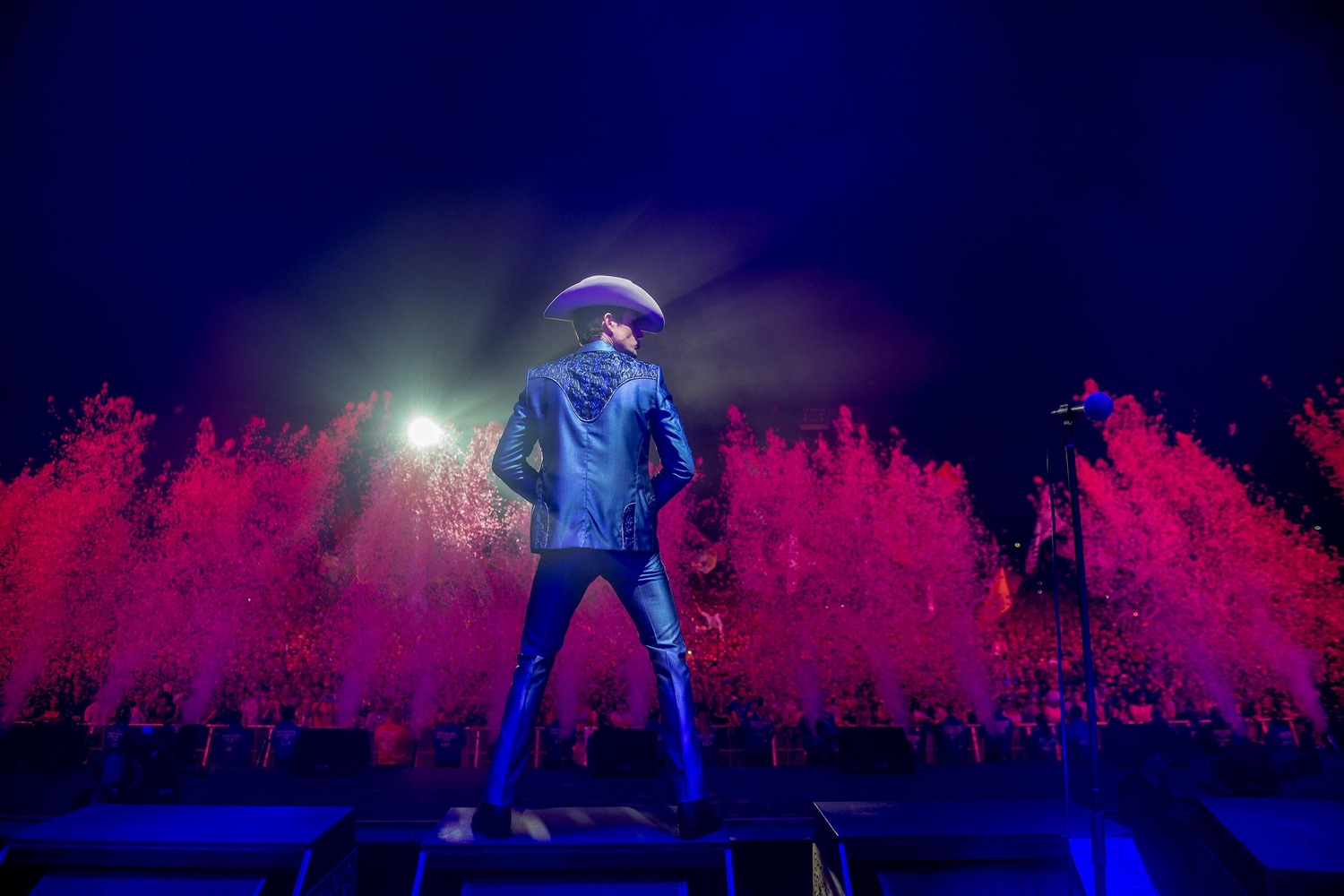 With The Cure, Kendrick Lamar, Taylor Swift, A$AP Rocky and more already confirmed to play, The Killers have announced that they'll also be heading out to Open'er Festival this year.
Set to take place in Poland between 1st and 4th July, the festival have also released the following statement regarding the current coronavirus outbreak and what they're doing in the run up to the festival:
"The preparations are underway. We are working remotely, but according to plan. We are constantly and closely monitoring the national and international situation, while being in contact with city authorities, services, our international partners and the artists.
Open'er 2020 is ahead of us!
At the moment there are no indications that music events scheduled in a few months, during the summer season, when it will be warm, would be canceled.
We must solve the epidemiological problem in the coming weeks. For this we have March, April and May. We keep calm and act responsibly. It will be fine! Everything, or a lot, is in our (CLEAN) hands and in the way we will work together in the near future.
Of course, as always in such situations, the safety of attendees, artists and employees is the most important thing - we have a back-up plan and ready scenarios for any potential development of the situation. We keep going and we are ready!
In these difficult days, we have to stick together, support each other and follow all the recommendations regarding the fight against the virus. Hang on to the thought that in a few months we will all meet at Open'er in Gdynia!
It will be great joy and eagerly awaited Open'er, that will stay in our memory for a long time! See you in July 2020."
Tickets are available to buy here.
Read More
Featuring James Blake, Romy, Marika Hackman, yeule and more.