The Xcerts announce new album 'Learning How To Live And Let Go'
It's preceded by new single 'Jealousy'.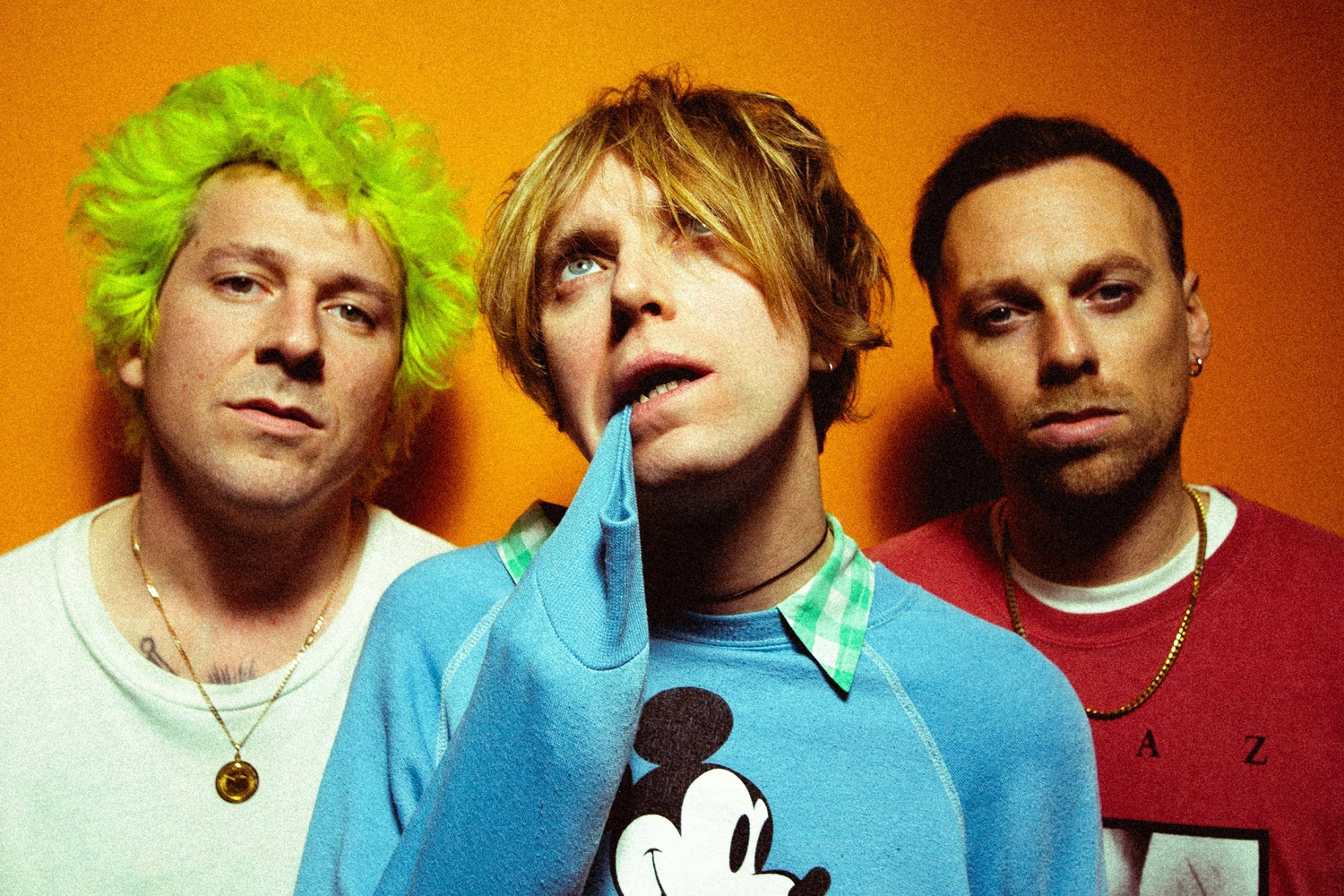 Photo: Zak Pinchin
The Xcerts have announced a new album, 'Learning How To Live And Let Go'. The alt rock band's fifth album - and their first in five years - is set to drop on 18th August. It follows their two previously released comeback singles 'GIMME' and 'Ache', featuring Architects' Sam Carter. "The album is rooted in drama, ego, love, lust, despair, alcohol, euphoria, anxiety, comedy, modern living, sex and friendship but the overarching theme is that of acceptance," said frontman Murray MacLeod. "I was involved in a prolonged toxic relationship and the fallout from that when it came to a head, led me to indulge in a pretty fuzzed out lifestyle to deafen the noise in my head. Don't get me wrong, I had a blast at times, but breaking point wasn't enough, I needed more of the unhealthy and as many recreational distractions as I could get." He continued: "When I kind of came to after this period in my life, I didn't walk away from it with a huge Hollywood-esq epiphany, I just felt somewhat quietly healed. The album isn't about letting go of one person, relationship, or situation in particular it's about learning how to live without feeling like a prisoner in your own skin and learning how to let go of the parts of you that cling on desperately, only to simmer and hurt. Don't get me wrong, I'm deeply flawed but self-acceptance and letting life ride is my key to finding inner peace and that exists somewhere between calm and chaos…maybe?" The band have also released the album's lead single, 'Jealousy'. Speaking about the song, Murray added: "'Jealousy' was the last song written for the record and I'm so glad it made the cut! I took a lot of inspiration from Hole and Weezer and was looking for an arena-ready, alt rock number that took heavy influence from the 90's but wanted to pull the rug from people's feet during the outro. "We thought it would be cool to ditch the guitars at the end and add 808's instead of going down the more traditional route. Lyrically, it's very much rooted in ego, pride and 'doom-scrolling'. I didn't think I was a jealous guy until I was involved in a tremendously unhealthy situation with a partner. Couple that with spending too much time on the Internet, and all hell breaks loose!" Listen to 'Jealousy' below: The Xcerts have also confirmed a run of live shows in support of the album in October. You can catch them at the following dates: JULY 7 - Cheltenham, 2000 Trees Festival 29 – Inverness, Belladrum Festival OCTOBER 3 - Southampton, Joiners 4 - Exeter, Caverns 5 - London, Lafayette 7 - Norwich, The Waterfront Studio 8 - Birmingham, Hare & Hound 9 - Leeds, Brudenell Social Club 11 - Manchester, The Deaf Institute 12 - Newcastle, Xerox 13 - Aberdeen, The Lemon Tree 14 - Glasgow, St Luke's
Read More
Featuring James Blake, Romy, Marika Hackman, yeule and more.