The Xcerts talk their House of Vans set: "We'll be popping our Bestival cherry"
The trio will be serving up cuts from their new album 'Hold On To Your Heart' down in Dorset this weekend.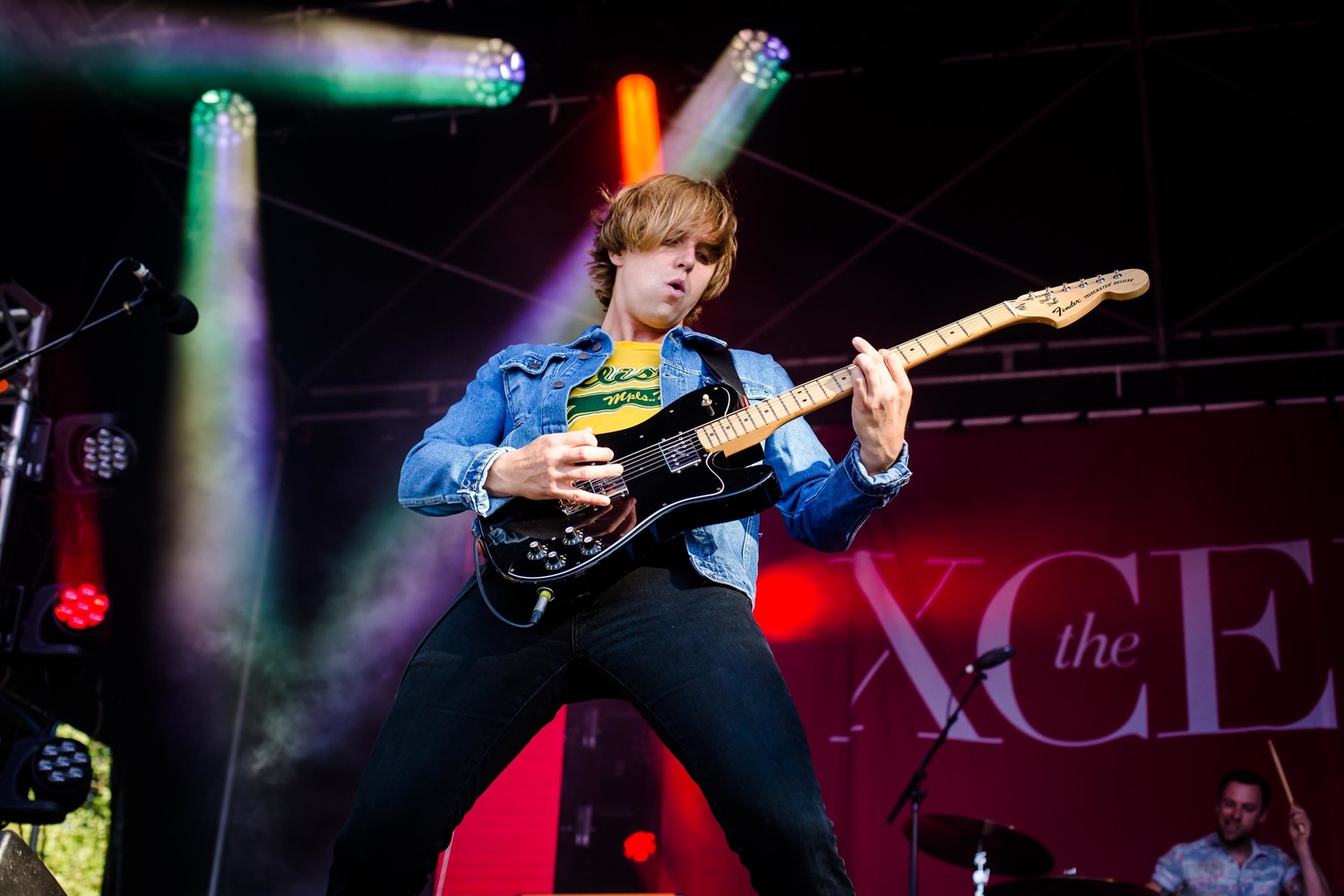 Photo: Sinéad Grainger
This month, House of Vans will be making its festival debut when it officially opens its doors on-site at this year's Bestival. Across the full weekend, there'll be a host of brilliant musicians playing, as well as a range of experiences and art installations to get stuck into and check out.
Each evening of the festival will see a different host taking over the stage, with the likes of Sunday Best Recordings, Invaders of the Future, House of Vans Sessions and yours truly DIY all taking over a night each.
Having released their fourth album back at the start of 2018, The Xcerts are already in the swing of things and, as frontman Murray Macleod tells us ahead of their set this weekend, there's gonna be a lot of dancing by the time Saturday night rolls around.
You released your latest album 'Hold On to Your Heart' earlier this year - how's it been going down with fans? How're you finding it playing these songs live, and how're they fitting into the sets?
The reaction has been amazing. It's a very cool thing for the three of us to physically witness more and more people attending shows. The album seems to be really cherished by people and they are very vocal about it so I feel like the power of word of mouth is propelling us into people's worlds. We love playing the new songs live, we're really confident and comfortable playing them and, to be honest, it's been really easy slotting them into the live sets because it's our most popular album to date. We get to play the entire thing - pretty much - because that's what the majority of people want to hear.
Festival season is very much underway now and you've played a couple - how's it been for you so far this summer?
We've had a hell of a summer so far. We kicked off festival season with Live at Leeds and the Great Escape Festival which were really cool and we've just played TRNSMT and 2000trees, both shows were fantastic and we seemed to play to a lot of new people at both which was very welcomed. We actually kicked off the 'Hold On To Your Heart' campaign at 2000trees, exactly one year prior to our 2018 slot. It felt like a victory lap and the crowd was holy! I did however forget how hard it is to see my pedalboard in the sun which is always a fun game to play on stage.
You're also going to be playing at House of Vans at Bestival next month - how're you looking forward to the set? Is this going to be your first visit to Bestival?
Yeah, we are psyched to play; we have never been in any sort of capacity so we'll be popping our Bestival cherry so to speak.
What can people expect from your set?
Our summer set is predominantly made up of songs from 'Hold On To Your Heart'. Depending on set lengths we'll throw in a couple of older jams for good measure. We've really taken to dancing on stage recently and we're still perfecting our hip shaking so people can expect a lot of moves being tested out.
The Xcerts play House of Vans at Bestival (2nd - 5th August), where DIY is an official media partner. Tickets are on sale now. Visit diymag.com/presents for more information.
Read More
Featuring James Blake, Romy, Marika Hackman, yeule and more.