Watch
Walt Disco offer up powerful new single 'Weightless'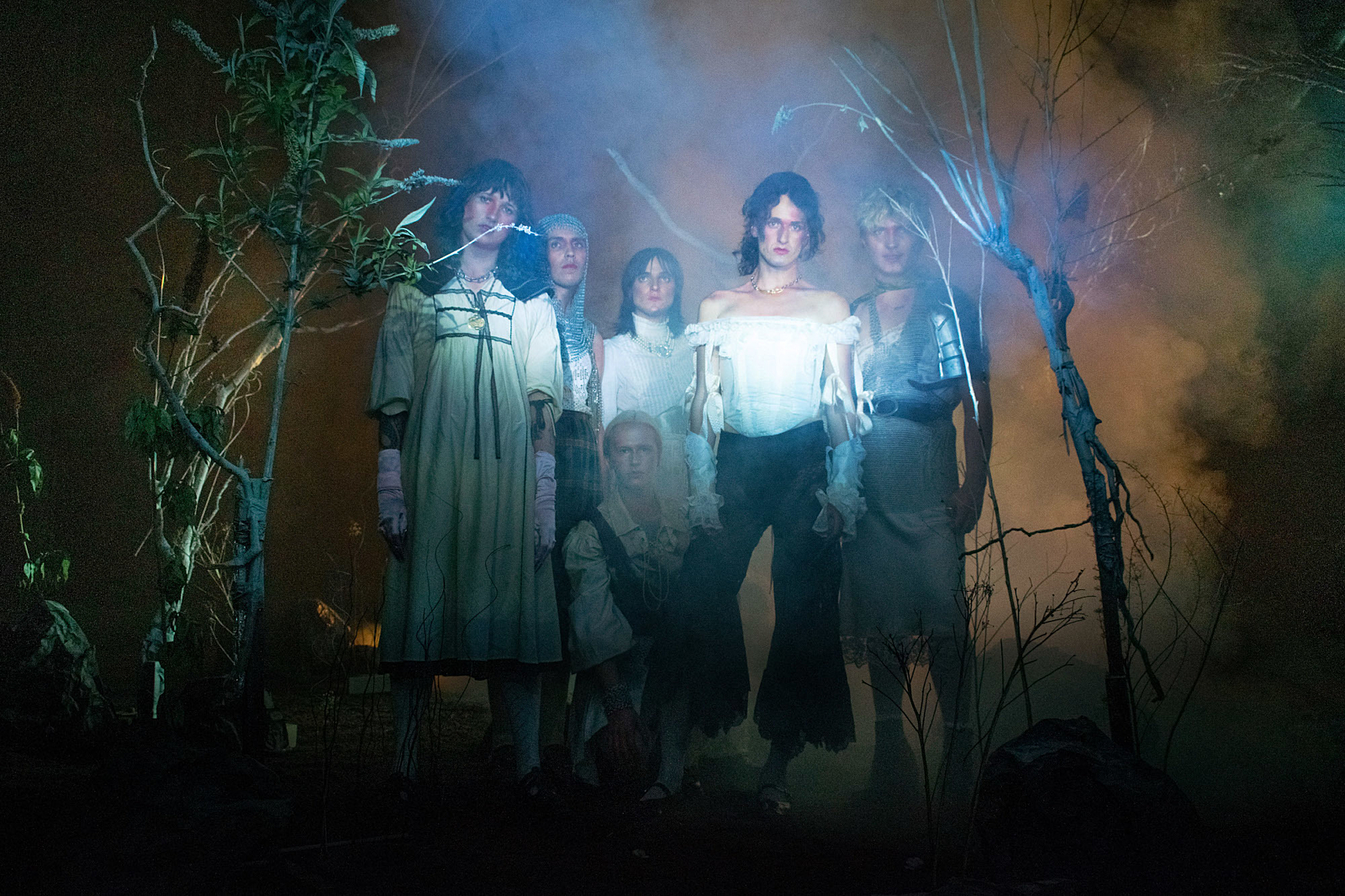 Photo: Furmaan Ahmed
The new track explores the band's James Potter's experience with gender identity.
Back with a powerful new'un, Walt Disco have shared their newest single 'Weightless'.
Exploring front person James Potter's experience with gender identity, they explain, "This song comes from thinking about how I live my life, how I present myself externally and also how I view myself internally. Lyrically it outlines my fear that I have not done enough to express my gender identity and delves into feelings on appearance and my body dysmorphia.
"However the chorus is one of hope," they continue. "Its message is that it is okay to have not always been sure about who you are or where you are going, and that it's never too late to start finding new parts of yourself."
Check out the fantasy-inspired accompanying visual directed by Eric J Liddle and Kasparas Vidunas with set design by Furmaan Ahmed now.
See Walt Disco live at the following dates:
SEPTEMBER
10 - Glasgow, UK @ TRNSMT Festival
17 – Scarborough, UK @ Open Air Theatre (w/ Duran Duran)
25 - Bristol, UK @ Dot to Dot Festival
26 - Nottingham, UK @ Dot to Dot Festival
OCTOBER
16 - Leeds, UK @ Live At Leeds
20 - Edinburgh, UK @ The Caves
23 - Stockton, UK @ KU Bar
24 - Manchester, UK @ YES
25 - Sheffield, UK @ Sidney & Matilda
27 - Birmingham, UK @ The Sunflower Lounge
29 - London, UK @ The Moth Club (SOLD OUT)
NOVEMBER
01 - Brighton, UK @ The Hope & Ruin
JANUARY
09 - Bognor Regis, UK @ Rockaway Beach Festival
APRIL
20 – London, UK @ Scala
Read More