Watch
Coach Party unleash new song 'Can't Talk, Won't'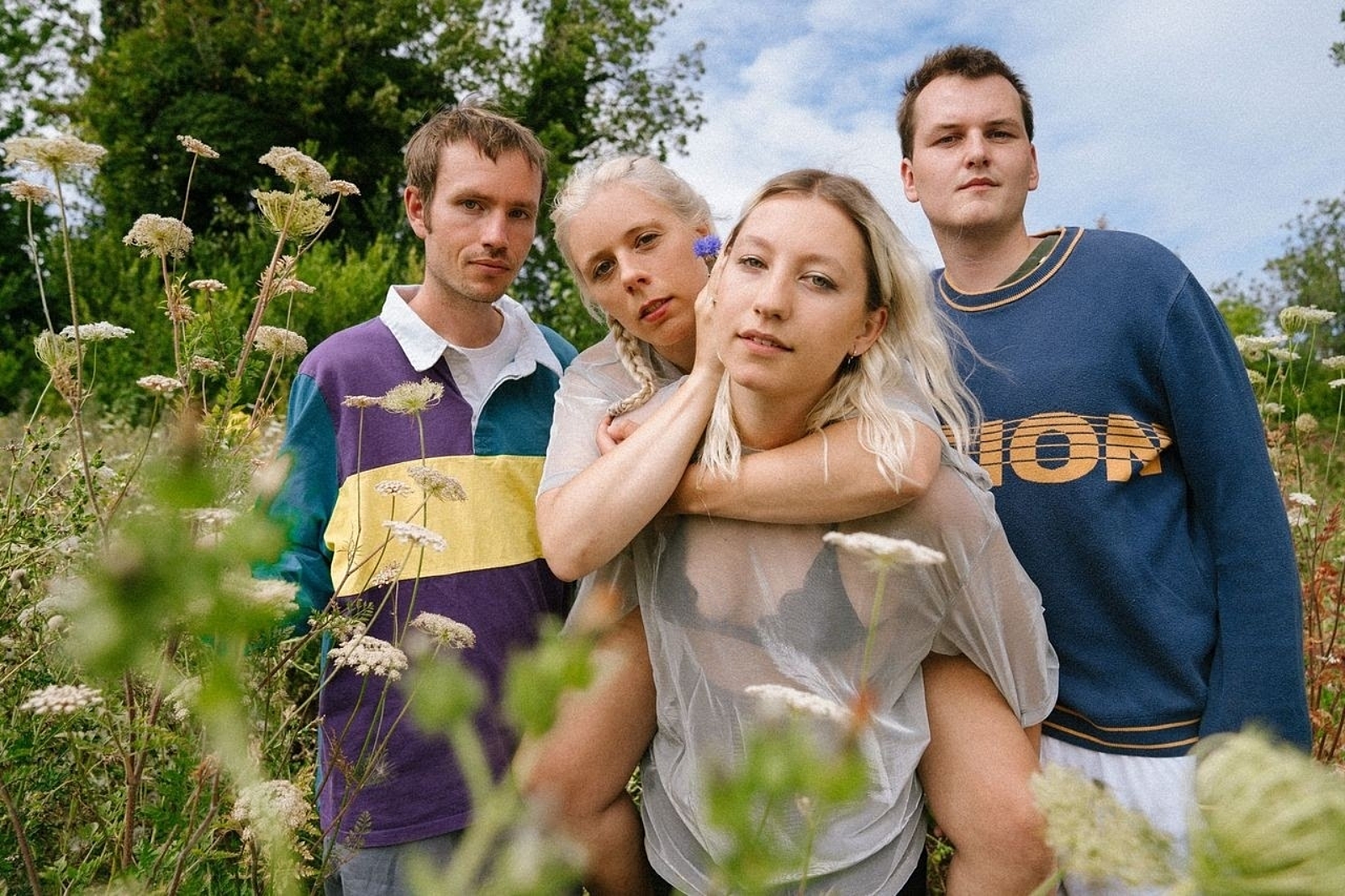 Photo: Phoebe Fox
The Isle of Wight faves are back with a banger.
Sharing their first new material since the release of their EP 'Party Food' back in June, Isle of Wight's Coach Party are back with banging new tune 'Can't Talk, Won't'.
"'Can't Talk, Won't' is when you have a lifelong habit of repressing and never really dealing with the things that have hurt you," the band's Jess Eastwood explains. "Eventually you get to the point where tiny, everyday, meaningless things start to trigger all of that unresolved shit from your past. The track is good to dance to, it feels upbeat but is it fuck. It always helps to give a self-loathing song a deceptively positive sound when you're a band of serial repressors."
Accompanied by a vid directed by Dan Broadley, the band add, "The video is imagery heaven. The Neon lights, the glitter, the outfits, the AMAZING car we were lucky enough to sit in… The whole video feels like it exudes sleazy late night club vibes, the type of night out you'd have with your best mate and still reminisce about 10 years later. It was definitely a step out of our comfort zone, but we love the outcome and can't wait to continue exploring the 'outside of our comfort zone'. We had the best team and Dan Broadley is the best director in the whole world, love you Dan."
Check it out below.
Read More