Watch David become Goliath in Holy Fuck's video for 'Neon Dad'
The latest single from 'Congrats' provides a modern take on the Biblical tale.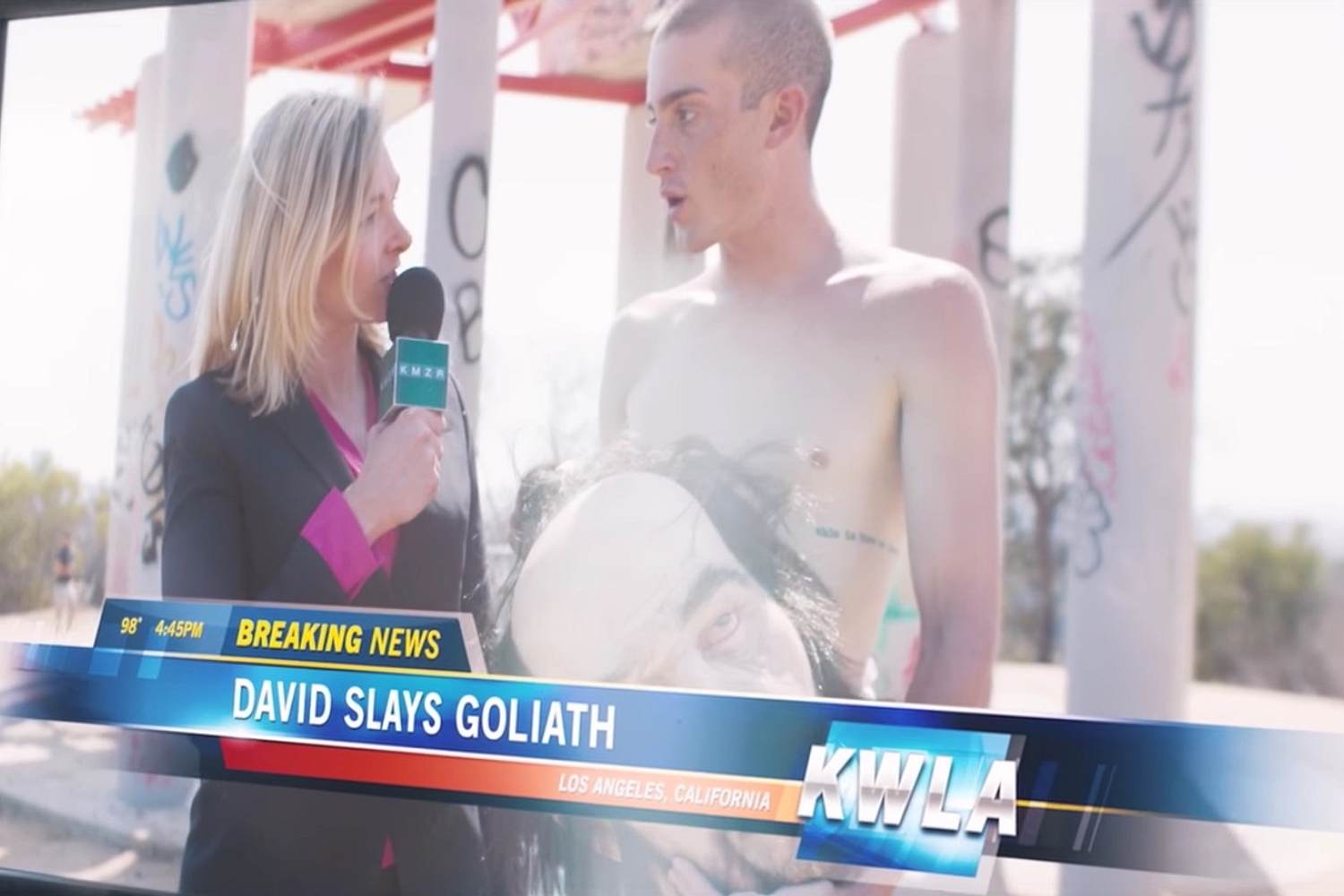 If there's one thing Holy Fuck's latest album 'Congrats' has given us (aside from probably some of their best work to date, obviously), it's some seriously memorable videos.
Following on from the Romanian voyage of 'Tom Tom' and the animated psychedelic wig-out of 'Xed Eyes', the clip for 'Neon Dad' needed to be kind of special. So Holy Fuck have decided to get Biblical. Well, they do have 'Holy' in their name.
Taking the tale of David and Goliath as its basis, we follow David fresh from beating the mighty ogre on the mountain. At first, everything's great, but things take a dark turn as David's fame goes to his head and he starts to indulge a little bit too much. Eventually he's confronted by God himself, and everything descends into a flurry of strobes (because God is apparently really fond of flashing lights).
Brian Borcherdt told Noisey: "Scott Cudmore made the video. Only he can explain its meaning. But to us it feels like a lesson on how Goliaths are more than just biblical giants. These ogres are everywhere, even inside us".
So sit back, relax and watch the deep, 13-minute epic below.
Read More
Featuring King Gizzard & The Lizard Wizard, IDLES, Tkay Maidza, Sleater-Kinney and more.