Watch
Rina Sawayama shares tongue-in-cheek 'XS' video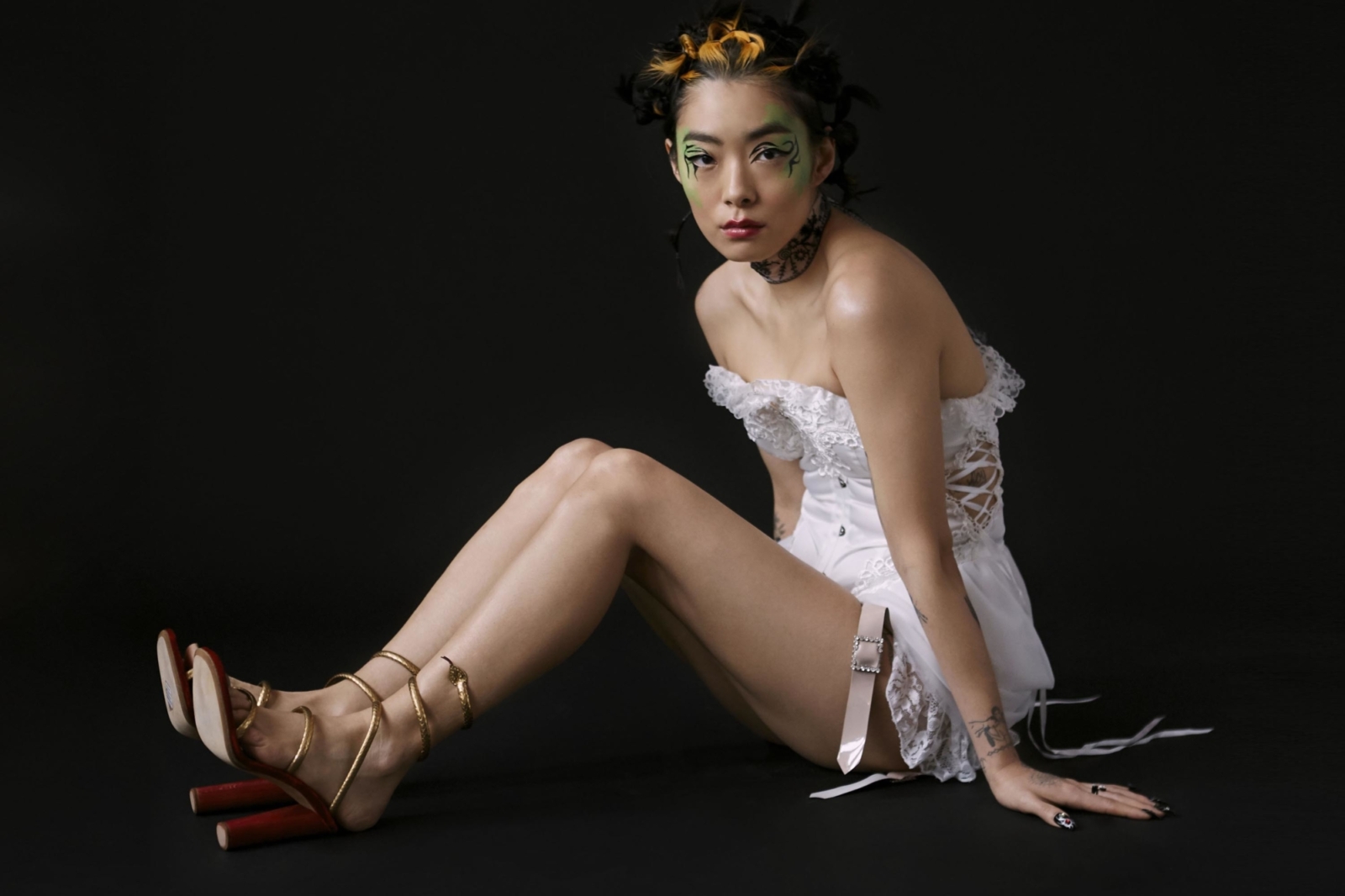 Photo: Jess Farran
The new visuals come on the day of the release of her debut album 'SAWAYAMA'.
Celebrating the release of her debut album 'SAWAYAMA', Rina Sawayama has shared the visuals for album gem 'XS'.
"'XS' is a song that mocks capitalism in a sinking world," she explains. "Given that we all know global climate change is accelerating and human extinction is a very real possibility within our lifetime it seemed hilarious to me that brands were still coming out with new makeup palettes every month and public figures were doing a gigantic house tour of their gated property in Calabasas in the same week as doing a 'sad about Australian wild fires' Instagram post. I mean I'm guilty of turning a blind eye too, because otherwise it makes me depressed. We're all hypocrites because we are all capitalists, and it's a trap that I don't see us getting out of. I wanted to reflect the chaos of this post-truth climate change denying world in the metal guitar stabs that flare up like an underlying zit between the 2000s R&B beat that reminds you of a time when everything was alright."
The accompanying visuals were directed by 'STFU!' director Ali Kurr, and follow a tongue-in-cheek journey which is part Stepford Wives, part Alien vs Predator, and all-round brilliant.
"I was so excited to work again with Ali Kurr (director of 'STFU!' video) on this one as she's so brilliant at creating visual that's funny but also very political," Rina says. "I wrote 'XS' as a critique on capitalism, so an expensive water bottle with a mysterious infusion seemed like the most perfect analogy of where the consumerist world is at right now. I had so much fun being covered in prosthetics for the last scenes, which to me is a representation of the earth being drained of its resources. I think we showed the ridiculousness of the 'more more more' culture really well whilst also having the bestest time on set."
Director Ali also adds, "Inspired by our excessive consumption, this video for 'XS' looks to question how our buying power is tied into how we feel about ourselves. A parody of beauty advertising we see Rina as a robotic 'Stepford Wife'… 'XS' detours from its bubbly exterior to reveal the source behind the gold infused liquid: a scaled creature that is shackled to the wall in an underground manufacturing line."
Watch the new vid below.
Read More