Will Joseph Cook offers up new track 'Be Around Me'
His second album, 'Something To Feel Good About', arrives later this year.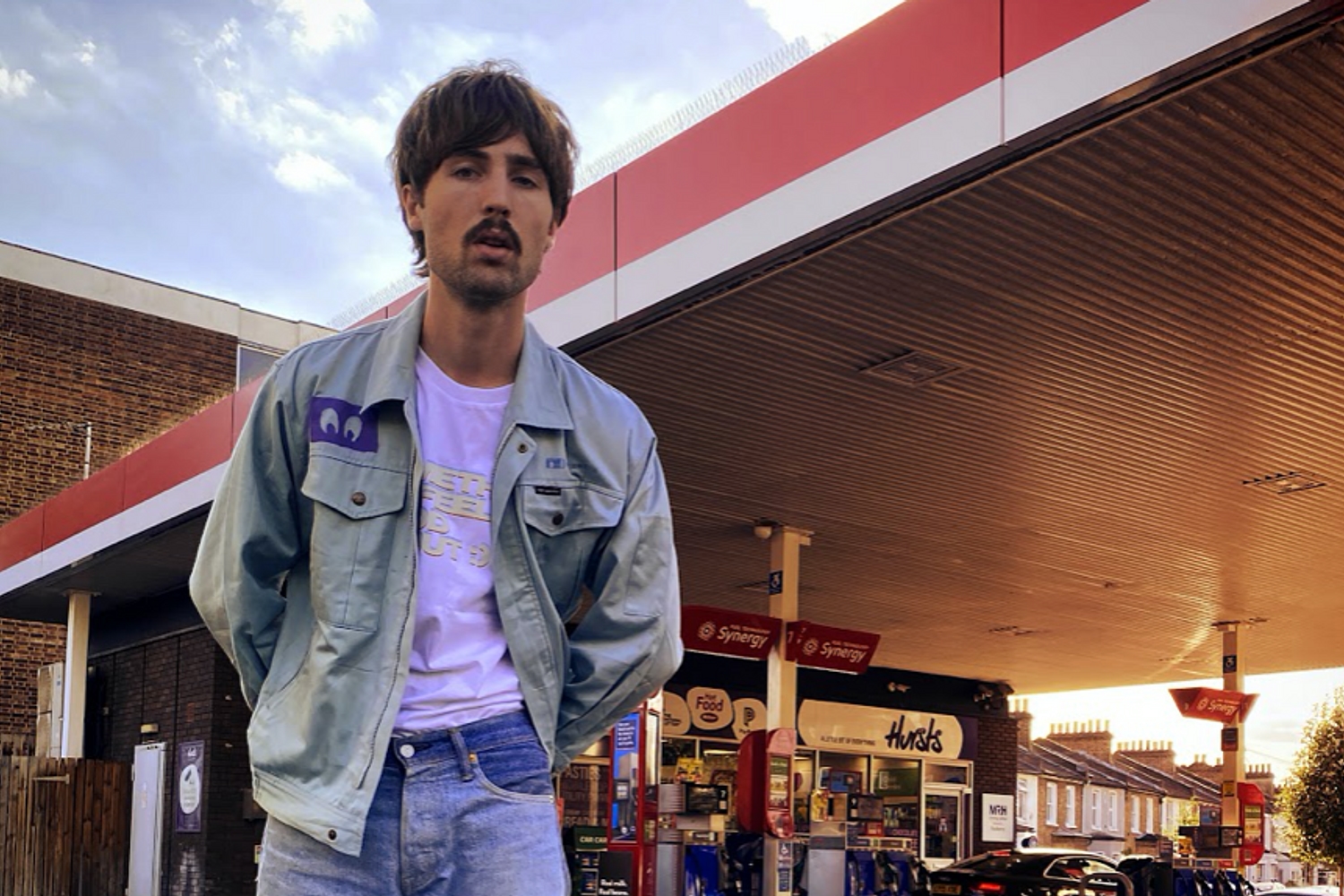 After announcing that his highly-anticipated sophomore album 'Something To Feel Good About' will be arriving on 27th November via Bad Hotel, Will Joseph Cook is giving us the latest taste of what to expect sharing new bop 'Be Around Me'.
"The song is about those moments when you're teetering on the edge of falling for someone, the transition between playing it cool and showing vulnerability," Will says. "I wanted it to be flirty but still have these bouts of nervous energy jumping out. The initial spark for the tune came from a craving to write something really pacey. So I cranked the BPM to 165 which very literally gave it this really frenetic flow. Basically for me, it sounds like how falling for someone feels."
Accompanied by a vid directed by short filmmaker, actor and Youtuber Bertie Gilbert, Bertie adds, "I was immediately struck by how loose, how earnest these new songs were. It's all coming from a very singular, very human place. In the spirit of this album being such a departure for Will, I wanted the video to reflect that. Let's get outside, see the world as it zooms past us. Let's celebrate it. How wonderful and isolating and dizzying new love can be. He's grown his hair out, he's rocking a new moustache, he's singing more explicitly about love in real time. The video had to honour this new direction, it had to be free, kinetic and fun. Was a blast collaborating with Will on this, I feel our sensibilities align in a number of ways. I'm known for putting a homemade spin on a lot of my work, so when this called for a softer vibe overall, it just made sense."
Check it out now below!
'Something To Feel Good About' Tracklisting
1. Be Around Me
2. Something To Feel Good About
3. 10X MORE FUN
4. She Likes Me
5. Wayside
6. Driverless Cars
7. DOWNDOWNDOWN!
8. 21
9. Only If You
10. Boundary Street
11. Where Is My Heart?
12. Last Year
#AD
Records, etc at
Read More
Featuring King Gizzard & The Lizard Wizard, IDLES, Tkay Maidza, Sleater-Kinney and more.