Watch:
Weaves have a new video for 'Scream ft. Tanya Tagaq'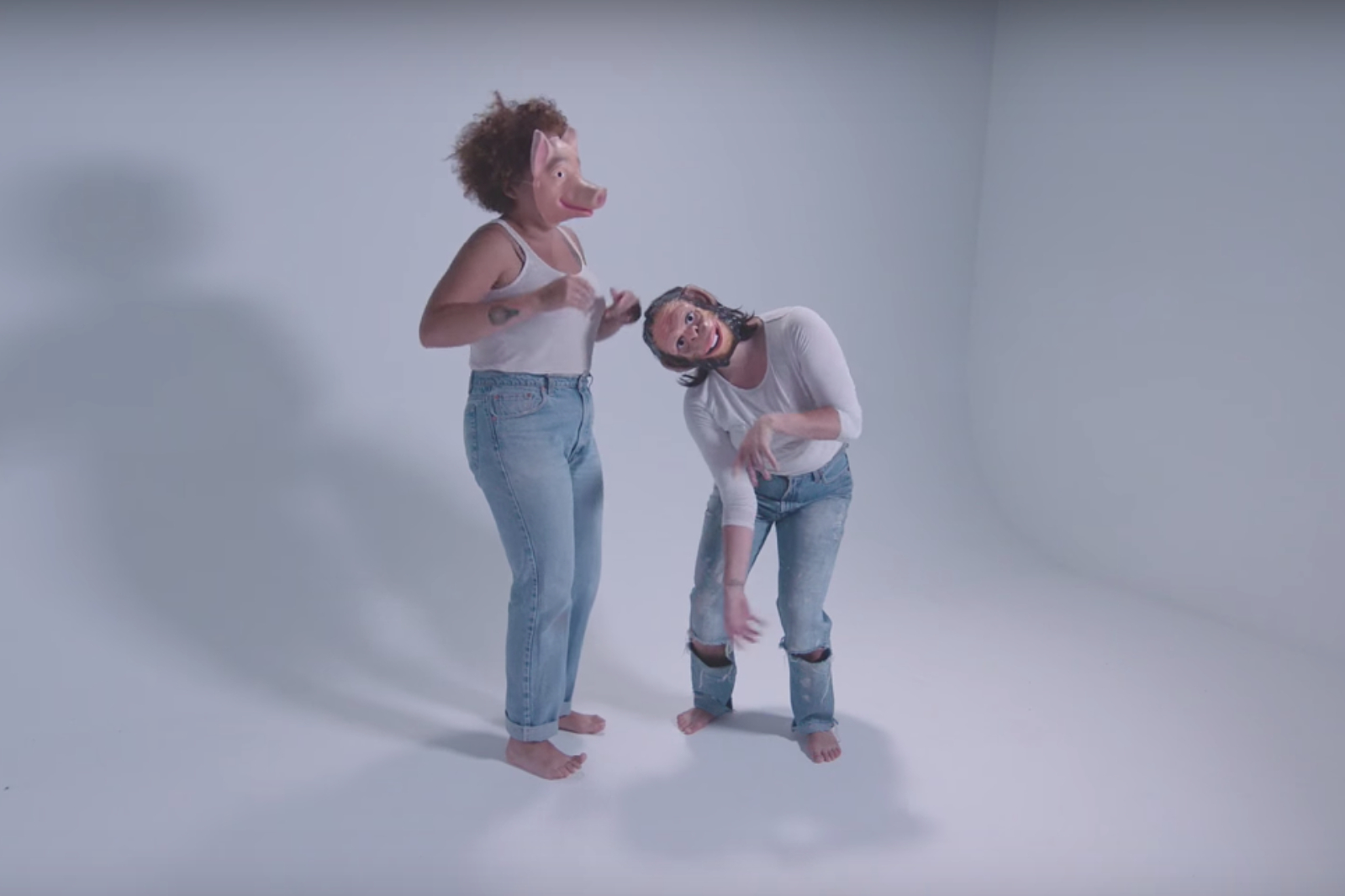 It features the Polaris Prize-winning Canadian throat singer.
Weaves are amping up to release their second album 'Wide Open' on October 6th, and in the meantime, they've put out the video for 'Scream'.
The album cut sees lead singer Jasmyn Burke teaming up with her long-time pal Tanya Tagaq; a Canadian throat singer who won the Polaris Prize in 2014 with her experimental music.
"The initial demo was just one guitar riff and me hitting my pant leg really hard," said Jasmyn of 'Scream'. "The loop just stirred up some sort of emotional whirlwind in my mind. I think everyone is having a hard time processing what's happening right now and I started thinking about how some people hate or want to harm me because of my physical appearance, and that made me want to write something about loving yourself.

On tour we meet so many people, and often I meet young girls and women of colour who say they've never seen someone that looks like them represented in a rock band. I just wanted to say, 'hey, we're here, we're strong and we deserve to see ourselves reflected more often in the world.' Female identifying people regardless of race are not just one person — we have different ideals, passions, friends etc. and yet we get pigeon-holed or are systemically dismissed and treated as less.
This song came out of my heart. The band and Tanya elevated it in a way that's just real and raw. It's definitely an experience."
Watch the video for 'Scream' below.
Read More