Spinning a yarn:
Weaves stream second album 'Wide Open'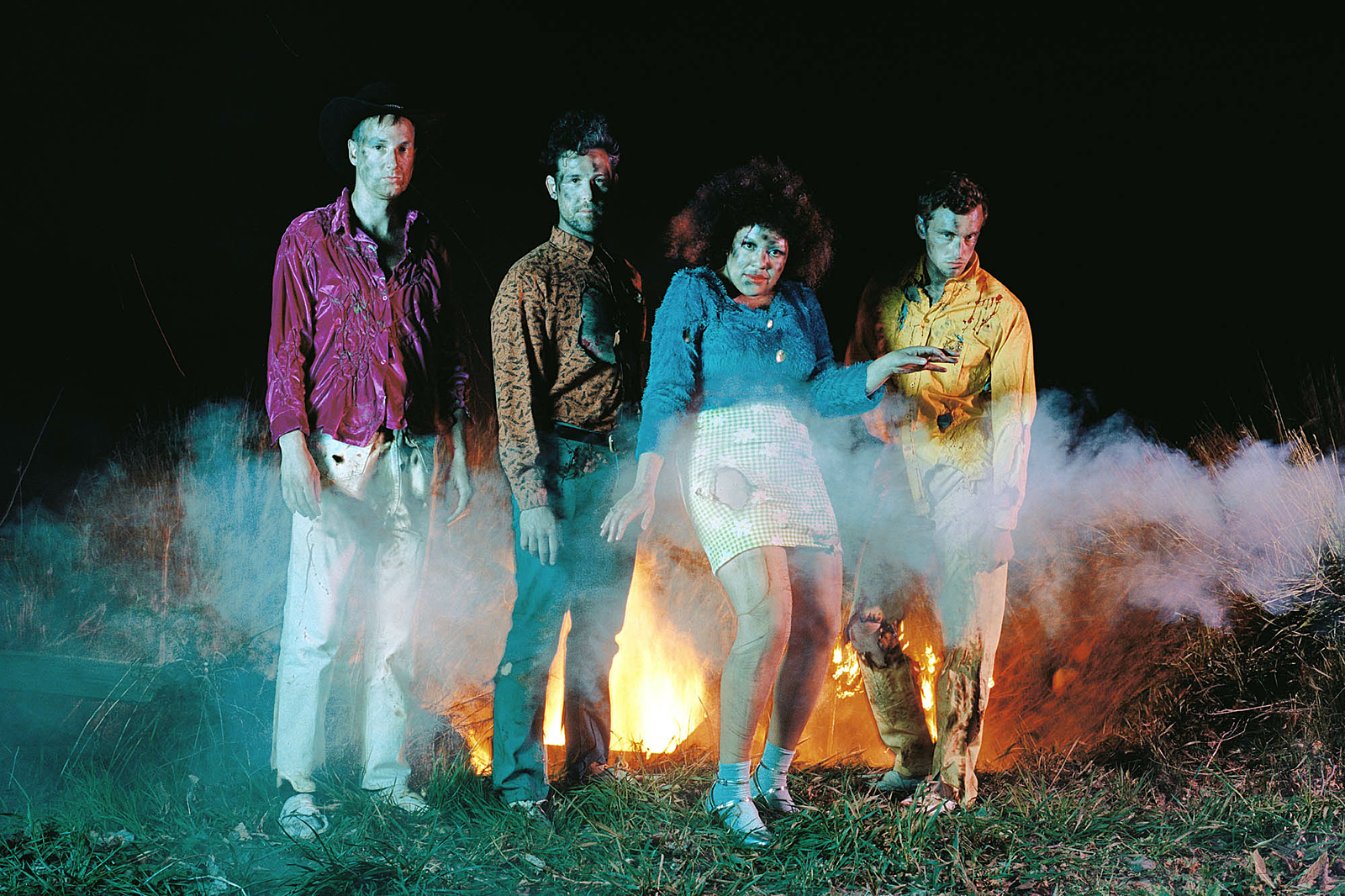 Toronto's finest release their new record on 6th October.
Weaves are streaming their second album 'Wide Open' (not to be confused with 'Open Wide', which would be a concept album about going to the dentists) online a week ahead of release.
The Toronto odd-balls released their Polaris Prize nominated debut just last year, and the follow-up is every bit as ambitious, opening up yet more weird and wonderful sonic possibilities. It comes out on 6th October via Memphis Industries.
"We got back from the tour with Mitski on November 22nd and I started writing November 23rd," vocalist Jasmyn Burke said in a press release. "We spent three months writing and pretty much figured out the album in its entirety in that timeframe. With the year we had I think we really hit this sweet spot where your brain is fully ready for something new, but has absorbed all of this information and it all just spews out. It was all really based on initial instinct and we just sort of let music happen."
Read More