'As If' sees !!! attempting to fully realise and recapture their go-to live sound.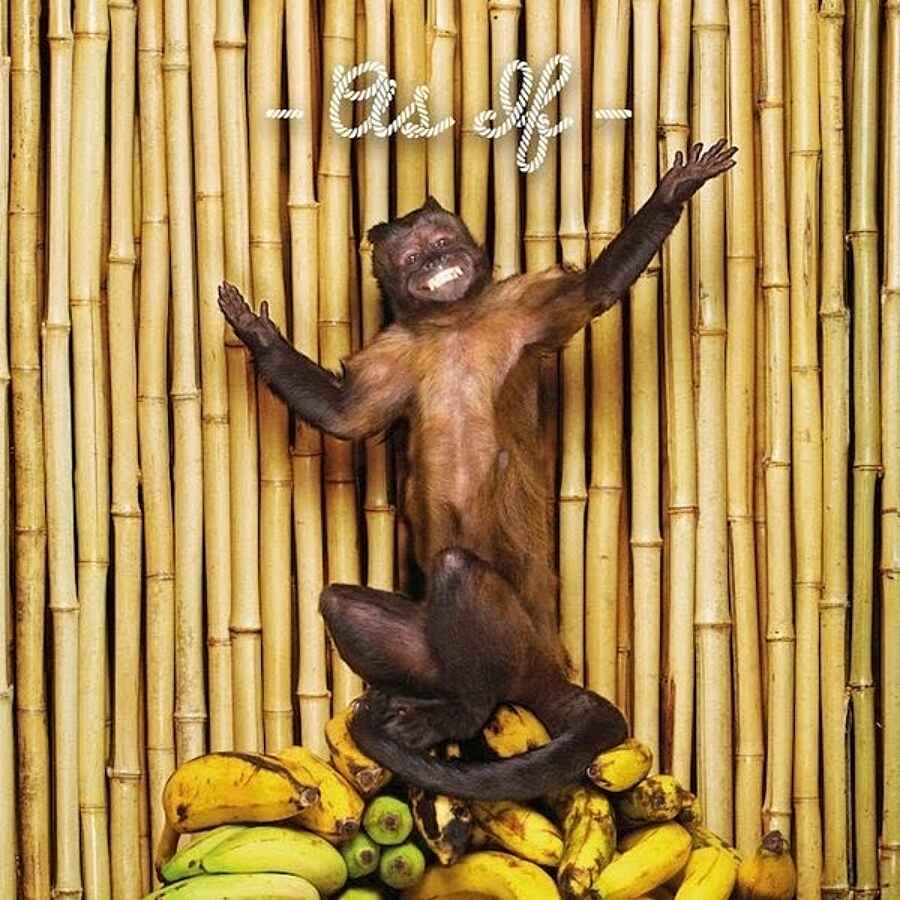 If anyone needed an example of how !!! don't take themselves too seriously, it's found on the artwork to their sixth album 'As If'. A monkey sitting proudly upon a pile of bananas - that's indicative of a playful spirit running right through the album.
'As If' sees !!! attempting to fully realise and recapture their go-to live sound, something which they haven't always ticked in the past, not least on their last album, 2013's patchy 'Thr!!!ler'. Here, the Californians - led by Nic Offer - move fully beyond the rather outdated punk-funk label to make a hugely invigorating and danceable party record.
The vibe is indebted to classic house and electro of the '80s golden age. Opening track 'All You Writers' introduces that sound with a frenetic, itchy funk backing and soulful female vocals. There's even a bit of that most '80s trope of slap bass, creeping in to instantly fun effect. You could easily imagine a track like this coming out on Trax or any of the pioneering early house labels that the band so revere.
Elsewhere, the party vibes continue on the deep house of single 'Freedom' 15'. The message of positivity is further enhanced by a turbo charged chorus. A similar kind of joyous abandon is found on 'Every Little Counts'. This is the most pop moment of the record, reminiscent of something like a slightly more developed and dance led take on 'Club Tropicana'.
There's not much in the way of traditional songs on the second half of the album. Instead, the party jams get deeper and more intense, culminating in the stunning disco house odyssey of 'I Feel So Free (Citation Needed)'. It's a fittingly blissful climax to an album that has no shortage of huge highs.