Album Review
Bad Sounds - Get Better
4 Stars
A perfectly executed statement of intent.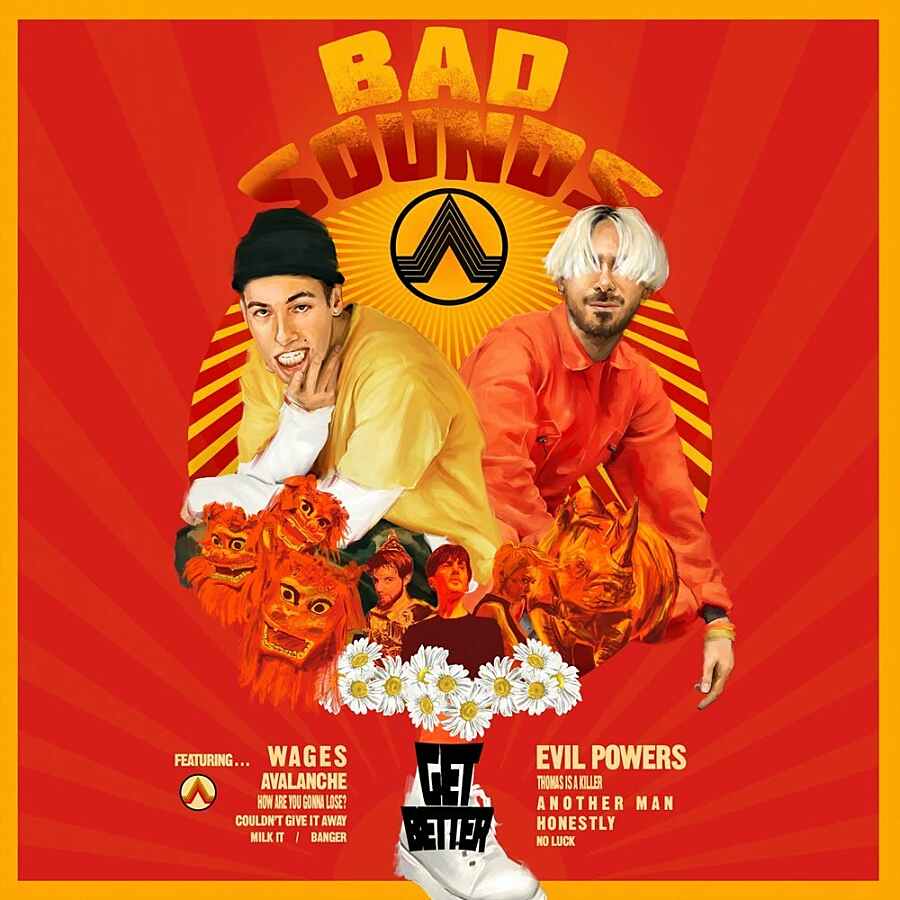 Bringing together elements from a multitude of genres, Bad Sounds have rapidly carved a niche of their own, resulting in a record that's deliciously unpredictable and varied.
Founding members and brothers Ewan and Callum Merrett have previously dipped their toe into different musical worlds; the former was a hip hop producer, the latter, a studio engineer with a penchant for artists as diverse as Michael Jackson and The Flaming Lips. It's this combination of hip-hop swagger and soul-tinged pop polish that forms the backbone of the album, and indeed many of the tracks themselves.
'Wages' sets the tone immediately with the kind of effortless instrumentation Jurassic 5 would be proud of, and a singsong delivery that recounts ideas of balancing a day-job against dreams of the big time. Elsewhere, the accurately titled 'Banger' is built around a sultry, sleazy bass line, and though the track begins innocuously enough, it soon unfurls to become an encompassing multi-layered ode to '70s soul and funk.
In lesser hands, 'Get Better' could feel familiar, wrought with cliches or on the nose lyricism. In the hands of Bad Sounds however, it's a perfectly executed statement of intent.
Bad Sounds are one of the acts involved in the European Talent Exchange Programme. For more information on ETEP, and the artists and festivals involved, head to their website.
£24
Read More