Album Review
Ballet School - The Dew Lasts An Hour
3 Stars
When 'The Dew Lasts An Hour' is good, it is very good.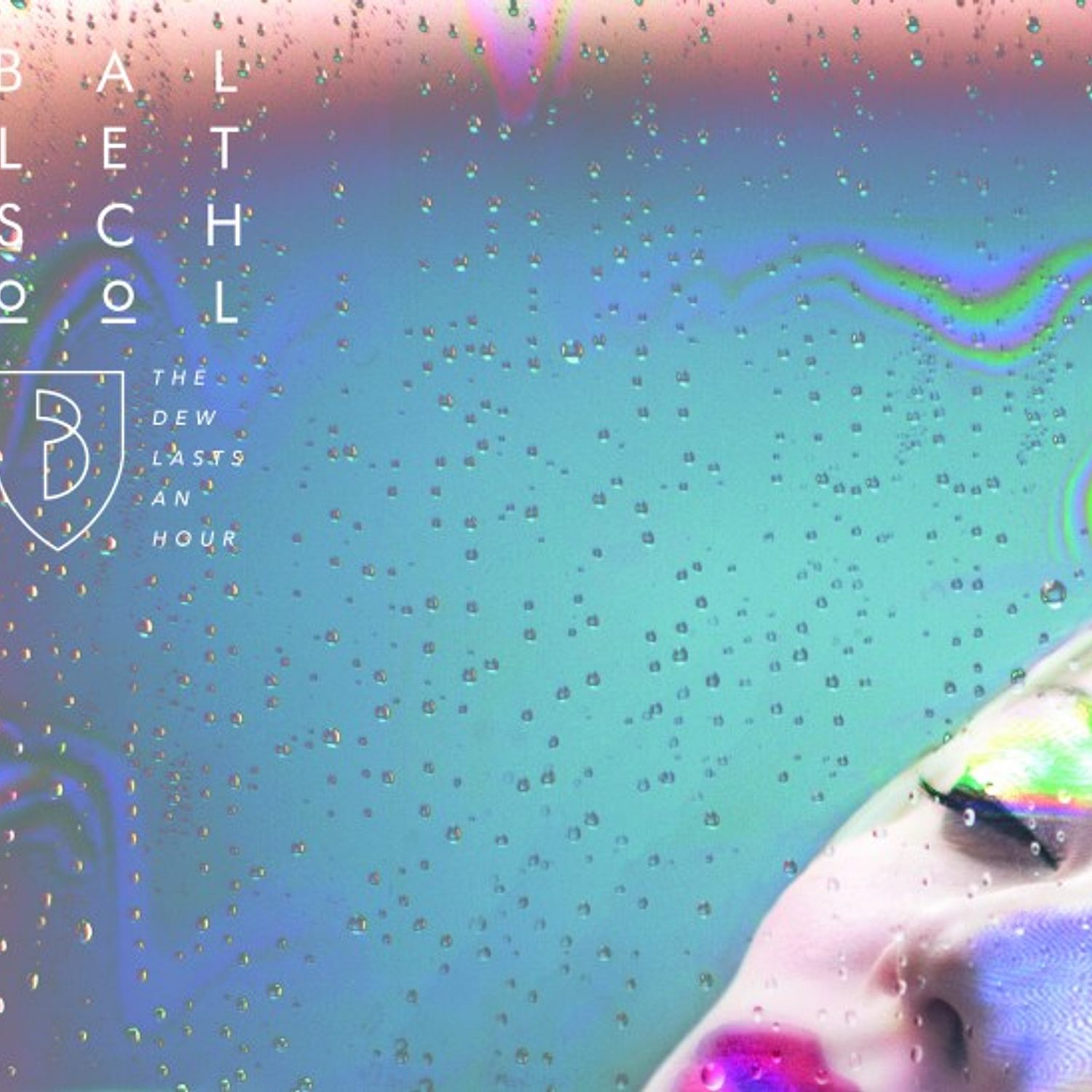 Next time you're walking past a musician on the underground, stop. Check. Are they playing a cack-handed version of 'Wonderwall' or are they playing "delicate, arcane, beautiful guitar". If it's the latter then they may be worth a chat.
It worked for Rosie Blair. The story is that Ballet School began when she (Blair) spotted Michel Jun Collett strumming in Berlin's U-Bahn. Having broken the zeroth law of travelling on a mass transit system ("Thou shalt not speak, especially to thine buskers") Blair and Collett bonded over a love of The Cocteau Twins, found a drummer in Louis McGuire and made Germany their home. And now they've made an album.
An album which they have stated is about "innocence on the precipice of experience". So when the drum fill which opens 'Cherish' causes an inadvertent flashback to the theme tune of Baywatch you think, yeah. For millions of adolescent boys, the sight of that red swimsuit probably did mark that sort of awakening.
Except, that description sounds horrible. But it isn't meant to. While undoubtedly, defiantly 80s, 'Cherish' doesn't remain standing in the darkness, afraid to step into the light. No, it bounds forward. Shimmering, carefree and glorious. It's a fearlessness that means that when 'The Dew Lasts An Hour' is good, it is very good.
It has the sort of adventurous naivety that makes you strike up a conversation with the person sitting next to you in the bar without worrying if they're going to drug you and steal one of your kidneys. It's chock full of moments that leave you grinning.
Swooning, actually, is probably a better description: there is a giddy effervescence that seeps out of the album. On 'Pale Saint' chiming guitars and hooded drums pair comfortably, before Blair steps in to give the whole thing a life-or-death urgency. 'Ghost' and 'Heartbeat Overdrive' are similar, ending up somewhere between The Cure and Olivia Newton John's 'Physical', only sporting better choruses and less eyeshadow.
However, when the pace does fall and the album moves into more R&B flecked territory it becomes less appealing. At times there are hints of Dirty Projectors - both in the slightly antsy, kind of poly, rhythms and in Rosie Blair's voice, flitting and cooing and warbling in multiple directions. So 'Heliconica', 'LUX' and 'Gray' just don't quite achieve the same level.
But for every moment which drifts slightly, there is another where they toss the superfluous and it all returns to tremendous, streamlined pop. So for the majority of 'The Dew Lasts An Hour', Ballet School are totally en pointe.