Album Review
CHAI - WINK
3-5 Stars
Sonically, they're testing out a whole new palette.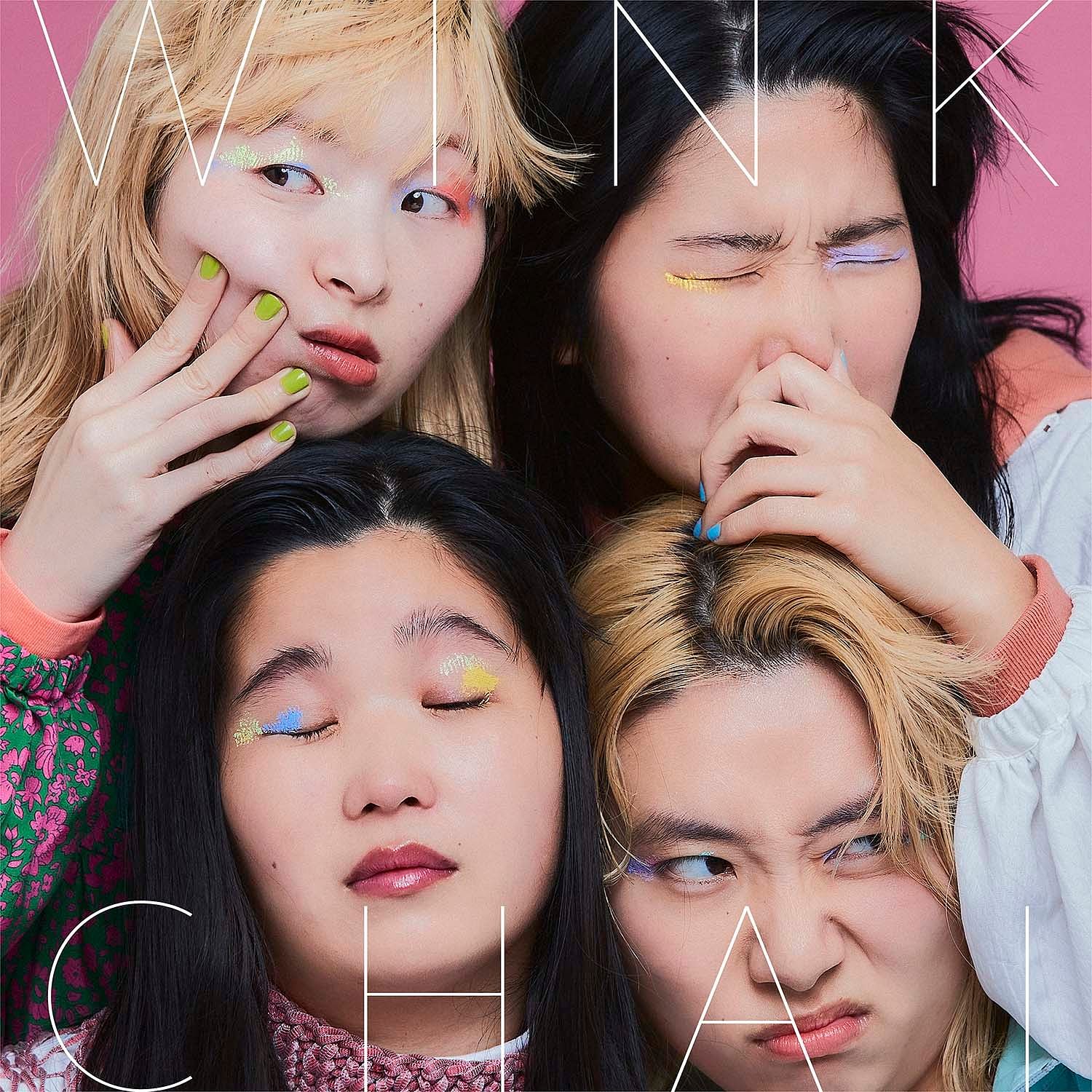 When Japanese quartet CHAI released 2018 debut 'PINK', their MO was a straightforward one. A bright and brilliant blitzkrieg of hyperactive dance-punk, they arrived with the self-labelled genre of 'Neo-Kawaii' - the new cute - and a canon of tracks aiming to promote self-acceptance and make a giddy, glorious racket whilst doing it. The following year's 'PUNK' cast them as the lost band nu-rave always wanted, but it's with third LP 'WINK' that the four-piece are trying something akin to restraint. Opening with the gloriously-titled 'Donuts Mind If I Do' - a hazy, nostalgic pop track born for a chiffon-clad, '70s Top of the Pops performance - what follows is an unexpected curveball; the linguistic quirks remain, but sonically, CHAI are testing out a whole new palette. Take 'Maybe Chocolate Chips' (featuring rapper Ric Wilson) - yes, it's a pure-CHAI analogy about loving your moles, but musically it's an R&B slow jam of breathy, cooing vocals and stripped-back, woozy keys. The Booksmart-inspired 'Nobody Knows We Are Fun' (an absolute whopper of a lie for a start), meanwhile, is all wobbly basslines and chilled house. Even when they're going slightly bigger - 'END' nods to a Beastie Boys style of hard beats, while 'PING PONG' sounds like it's been trapped inside a '90s Game Boy - there's still a measuredness that wasn't there before. We'd never want CHAI to lose their pep, but there's something pleasing about watching them grow into something new.
Read More
Featuring James Blake, Romy, Marika Hackman, yeule and more.