Album Review
De La Soul - and the Anonymous Nobody…
3 Stars
Big name collaborations steal the show, while attempts to reinvent tend to fall flat.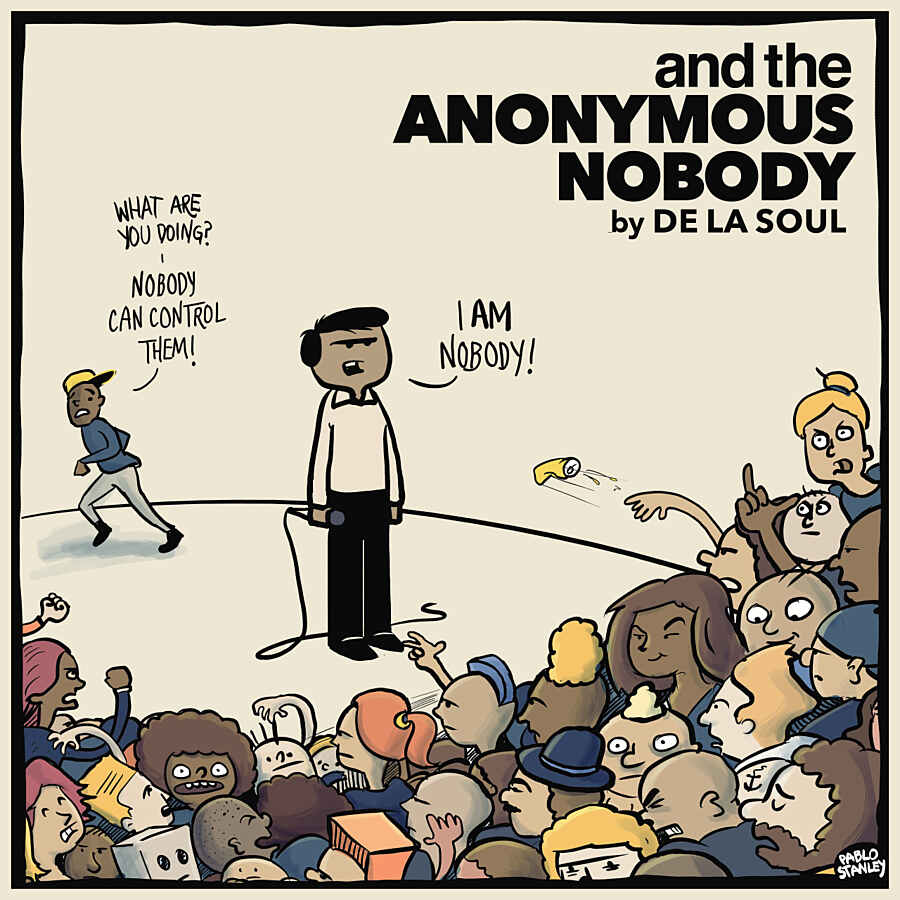 Two decades ago this year, De La Soul's iconic fourth album 'Stakes Is High' solidified itself into hip-hop history at a time of turmoil. As the genre sat on the cusp of widespread commercial appeal De La called in-fighting, label meddling and fakeness in the pursuit of mainstream appeal into question, issuing a rallying cry for hip-hop as a community built on respect, realness and love.
20 years later and 12 years since their last release, the New York trio's message is largely the same. Funded via a $600,000 Kickstarter, painstakingly put together independently by De La Soul themselves (with a little help here and there), The Anonymous Nobody is made by the hip-hop community, for the hip-hop community; uniting under the banner of the 'anonymous nobody'.
From hip-hop heavyweights young and old to genre spanning icons and peculiar throwbacks, The Anonymous Nobody is unsurprisingly far from anonymous in its collaborators. Never before and never again will David Byrne follow The Darkness' Justin Hawkins in a tracklist; the albums best and worst moments sat bizarrely side-by-side, no prizes for guessing which is which. Elsewhere De La Soul's legacy is able to bring out quality in Snoop Dogg that hasn't be seen since pre-Snoop Lion while Damon Albarn sees the album out with intrigue and grace that is missing from huge chunks elsewhere.
The ethos is refreshing and the sheer, palpable joy in their craft that has always made De La Soul great is still present. Unfortunately though, it's only in the moments with somebody else in the driving seat that The Anonymous Nobody shines; most notable in David Byrne's 'Snoopies' where the intertwining melodies are irrefutably his hand at work. The rest is trapped somewhere between past and present; never quite "classic" De La Soul, save for a few standout tracks, yet attempts to invent and look forward are often left feeling flat and sometimes, just out of place.