Album Review
Empress Of - Us
4 Stars
A stronger, and more focused and enjoyable album.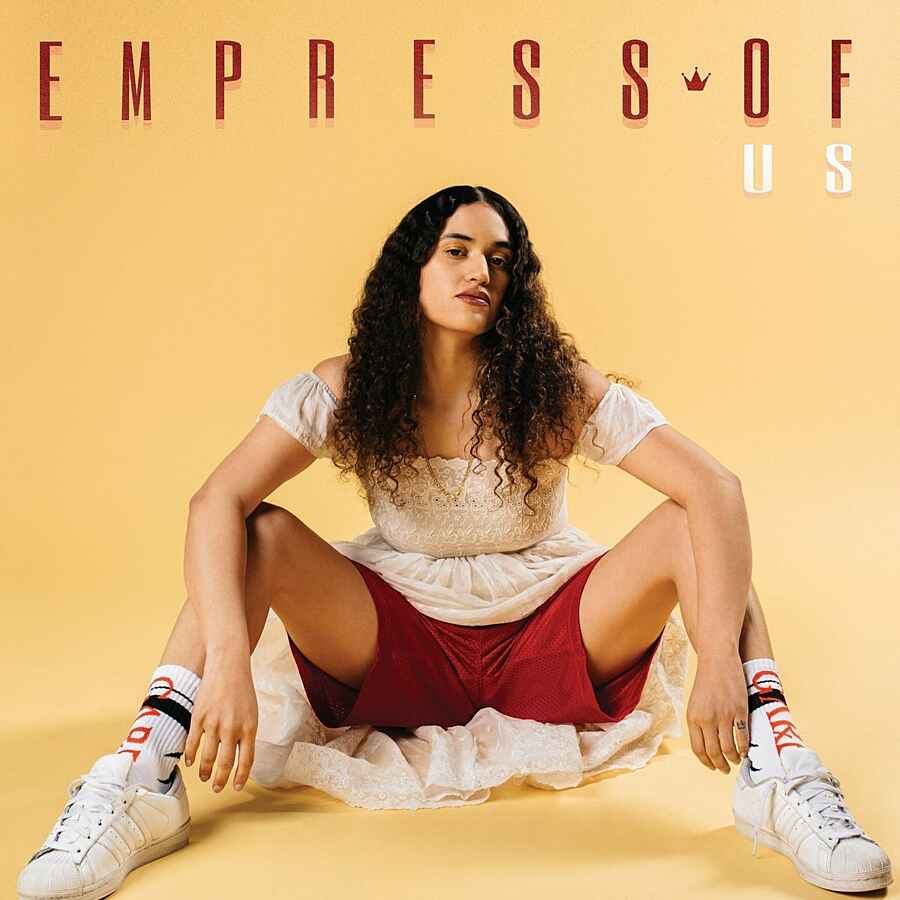 Sometimes album titles tell you everything you need to know. Take the title of Empress Of's debut album 'Me'. Lorely Rodriguez wrote and produced everything on it. Her new album is 'Us', and as its name suggests she brought some friends into the studio. When those friends happen to be Dev Hynes, Pional and Sam Griesemer and Jerome Potter of DJDS, things are generally going to turn out well.
'Us' feels like Rodriguez has worked out who, and what, Empress Of is all about. The synth-pop of her early experimentations is still there, but it's more focused and concentrated, making everything feel bigger and brighter. The bass lines are wonky, beats crisper, synths warmer but there are delicate air-horns and just under the surface giving a nod to her experimental past, resulting in glorious pop with a skewed R&B feel.
'Us' is a series of contemplations about relationships and love. But as she says "It's not just love songs. It's about different experiences of the heart." This is evident on 'Everything to Me', 'Timberlands', 'Love for Me' and 'I've Got Love' where her lyrics feel like deeply personal inspections and observations. At times it gives you the same feeling of reading someone's diary, but set to an avant-pop backing track.
On her flawless debut Lorely Rodriguez did it all, but her ability to play well with others yields a stronger, and more focused and enjoyable, album. She is as captivating as ever, but the rougher edges have been removed slightly giving us a more polished, and immediate, album.