Album Review
Florence + The Machine - Dance Fever
4 Stars
A welcome shot of fairy-tale hedonism ripe for post-pandemic dancefloor indulgence.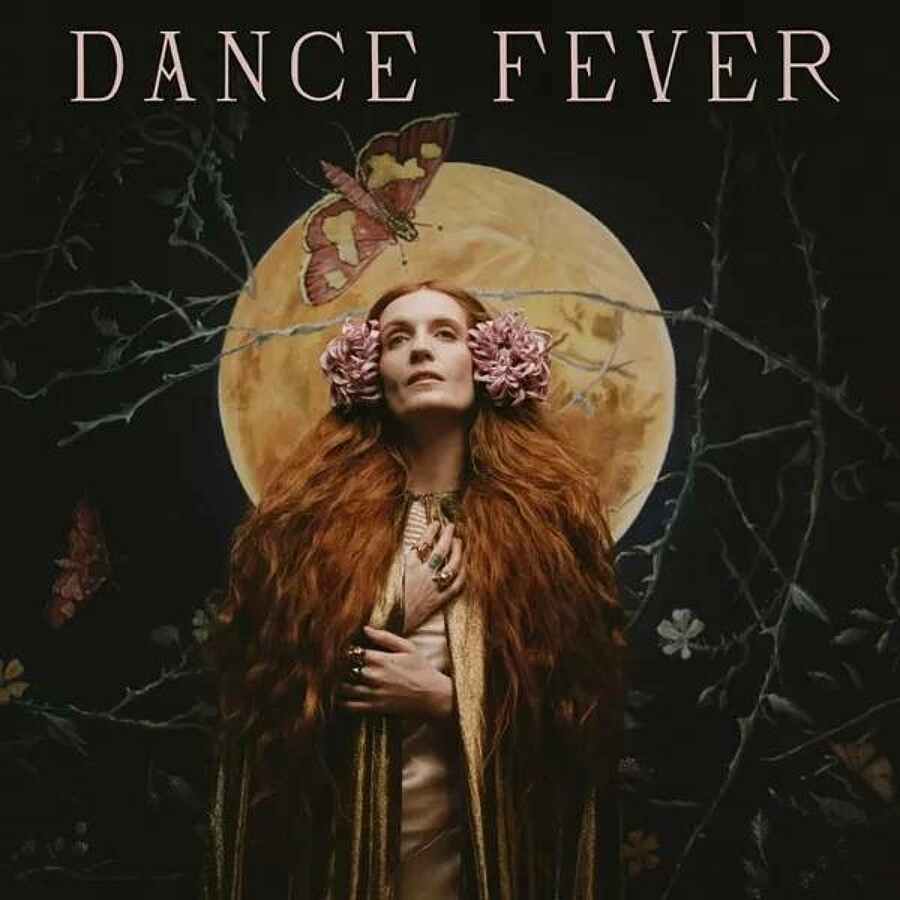 Off the bat, 'Dance Fever' is the most exciting Florence + the Machine record in yonks, and the clue is in the name as to why. Along with all the hallmarks of any Florence Welch release - lofty alt-rock charged with mythos and melodrama, knowing nods to the oeuvres of Kate Bush and Fleetwood Mac - her fifth album delivers a jolt of dancey electronica that has been largely absent from their sound since 2011's 'Ceremonials'. It's good to have floor-filler Florence back.
'Dance Fever' draws inspiration from a mysterious medieval phenomenon when hordes of people across Europe were observed dancing to the point of death by exhaustion. Its Greek name is borrowed for 'Choreomania', a zesty slice of synth-infused pop-rock which neatly encompasses the album as a whole: "So out of breath / I just kept spinning" Flo warbles, with passion harking back to her most unbridled hits, 'Shake It Off' and 'Dog Days are Over'. She is an artist whose boundless energy is well documented (she famously broke her foot jumping off stage at Coachella) and while 'Dance Fever' metes out its bangers (see 'Free' and 'My Love', both bound to be live staples for years to come) her vocals are stronger and more direct across its span, the pop-finished instrumentals more intense than they've been for some time.
The album also finds Florence at her most existential, the result of pandemic soul searching or more likely just the fact that she's no longer the airy-fairy twenty-something who sang about coffins and cosmic love way back on 'Lungs'. Now 35, her confidence comes bowling in on cuts like 'Girls Against God' and 'King', songs no young artist could ever have the scope to write. On the dusky, Father John Misty-esque former, she turns her attention from teenage memories of nightclub DJs towards waging war with God himself. The album opening former, meanwhile, is without doubt a career highlight, steady and alluring until its majestic crescendo comes in with the no bullshit proclamation, "I am no mother / I am no bride / I am king".
If the album puts one foot wrong, it's that it does billow. Luxurious arrangements and ambitious themes make Florence records blockbusters innately. Unfortunately, 'Dance Fever''s beefiest moments ('Dream Girl Evil', an eerie 'Rumours' offcut from another universe, 'Daffodil', which drifts like fog through dense forest) lose their punch next to half-song interludes which would have better suited the cutting room floor. Nevertheless, for the most part 'Dance Fever' is an expert revamp from one of alternative music's torch-bearing misfits, a welcome shot of fairy-tale hedonism ripe for post-pandemic dancefloor indulgence.