Album Review
Kate Nash - Yesterday Was Forever
4 Stars
As courageous and fun as any debut.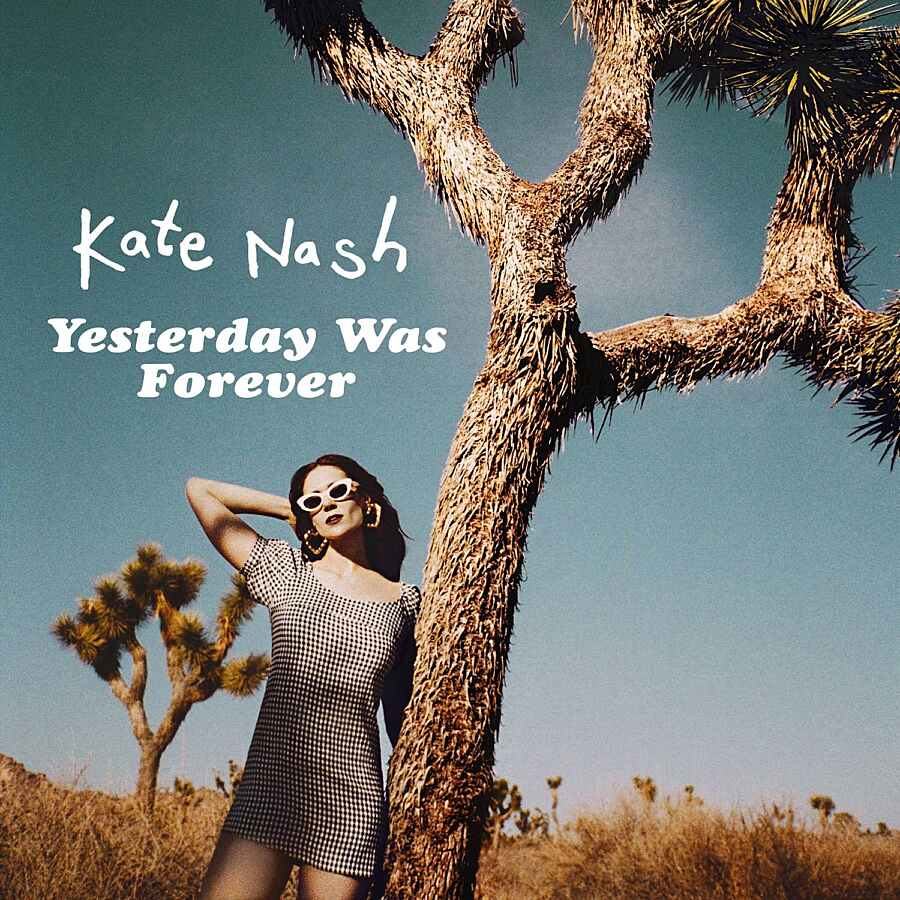 It's a sad fact of the music industry that Kate Nash – all-round bright spark, actor, and the genius behind the undisputed greatest pop song of 2007, 'Foundations' – needed a Kickstarter campaign to fund her fourth album. But it's also a sign of the unrelenting hard work and 'go get 'em' attitude that she holds. 'Yesterday Was Forever' comes eleven years in for Kate, but it's an album as courageous and fun as any debut.
The fourteen tracks here are pleasingly pop-led, but that doesn't make them samey. Guitar-driven 'Life in Pink' is brazen, 'Call Me' holds a catchy backbeat which burgeons into a full-on singalong chorus, and 'My Little Alien' is a smooth ditty which looks far beyond planet Earth.
There's something in Kate's rhyming couplets – the ingenuity of which is comparable only to King of Sombre Couplets, Sufjan Stevens – that sets off her lyrics. Her rhymes feel so easy, but their meanings remain stark and honest. "Well I wish that I could take you to another time, where everything was cool and my mental health was fine," she sings on 'Life in Pink,' managing whimsy and punch-in-the-face frankness all at once. Standout 'Body Heat' is a straight-faced love song about someone who makes "my dopamine levels go crazy." "Baby you can steal my sheets / I can live off your body heat," she sings, a sugary-sweet romance sung with sincerity.
For all the trials and tribulations of relationships, its Kate's insistence on making it as a musician that has stuck around. "Music is the only one / Music is by my side / Music will never leave / To the music I'll die," she sings on piano-led ballad 'To the Music I Belong.' Songs about how much a singer loves singing can be, well, trite at the very least. But the startling openness with which Kate writes is nothing but warming.