Album Review
Lana Del Rey - Blue Banisters
4 Stars
A collection of sun-kissed moments and hazy memories, free from judgement and firmly rooted in place.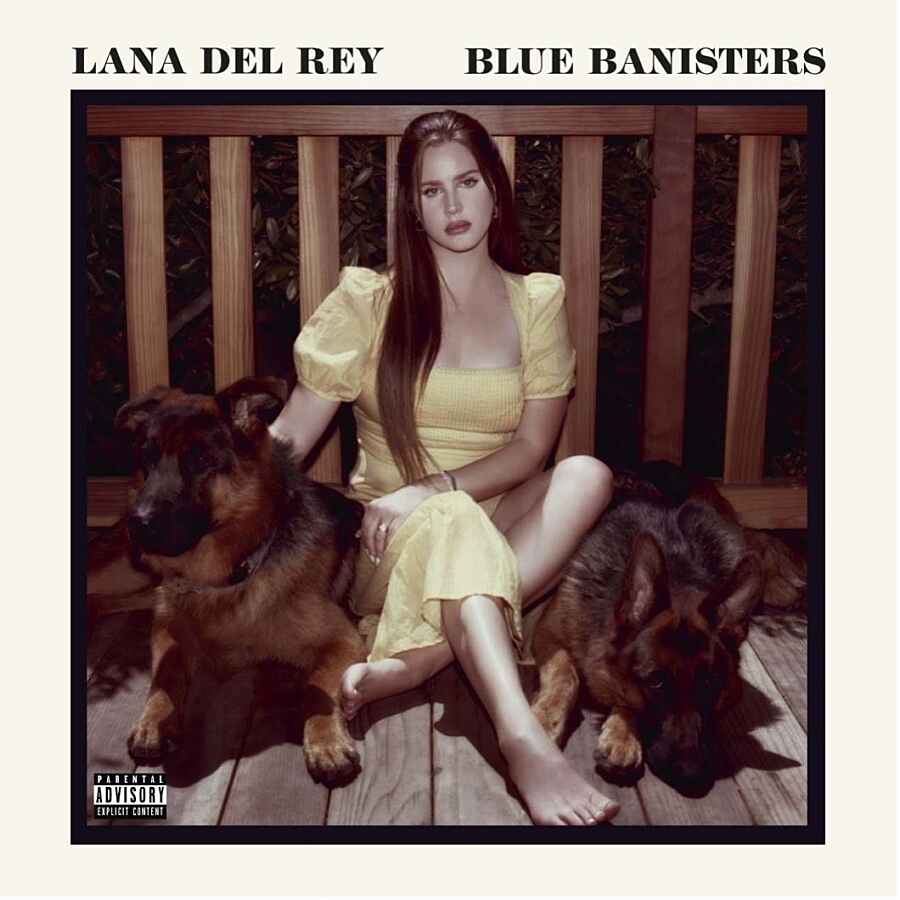 Lana Del Rey has long embodied a heavily-stylised Los Angeles. Her breakout 'Born To Die' captures both the golden shine and the bittersweet ennui of Californian life, oozing with an effortless cool that has followed her through six subsequent full-length albums. Now, even at their most grandiose, the orchestral strings here find themselves wrapped up in Lana's distinctive and deliberate melancholia. "My body is a map of LA," she notes in the opening moments of 'Arcadia', a track filled with nods to the west coast.
This turbulent relationship with her adopted home underpins 'Blue Banisters', her second album of 2021 and one that has faced a tantalisingly unexplained delayed release. Originally slated for July under the name 'Rock Candy Sweet', the album arrives as a collection of personal insights, each calmly crafting their own scene in a montage of Lana's life. She fully embraces personal streams of consciousness, not least as she relives the seasons with her loved ones and dogs (which also feature on the cover art) on the album's title track.
It adds another welcome depth to Lana's sound, one that has largely remained unchanged across the past decade; it remains one of the most iconic and instantly recognisable. That said, 'Blue Banisters' does feature occasional dalliances into the new. The late composer Ennio Morricone adds drama with his short interlude, and standout 'Dealer' invites collaboration with Miles Kane (with his Last Shadow Puppets hat on). Much like how 2017's 'Lust For Life' saw Lana merge her style with R&B and hip hop, this is her most assertive foray into indie territory, and one that cements both her versatility and her ability to retain her unfaltering hazy atmosphere.
It's in this effortless mix of escapism and honesty that Lana reigns triumphant. The subtle finger-picking of 'Nectar Of The Gods' provides the foundation for a song about hedonistic excess. It exemplifies her realities of LA life; filled with choice, simultaneously freeing and claustrophobic. Tales of family and love sit against overindulgence and loss. It's a record about people and place, and the constant personal tug of war between what you crave, what you love, and what you need. Much like across her catalogue, Lana offers no resolution. Instead, 'Blue Banisters' presents a collection of sun-kissed moments and hazy memories, free from judgement and firmly rooted in place.