Album Review
MUNA - Saves The World
4 Stars
An exhilarating ode to self-preservation and to being your own number one fan.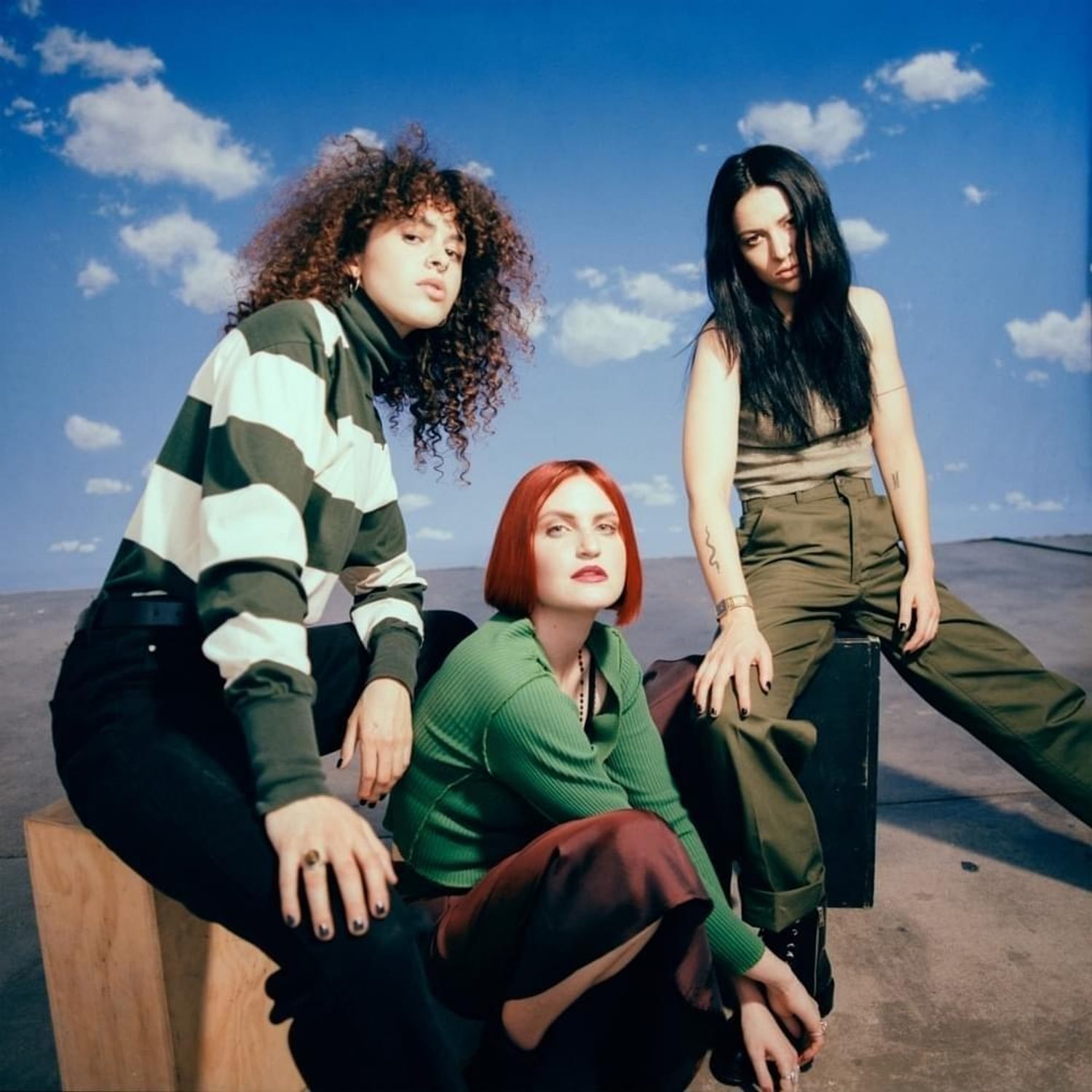 Where debut 'About U' fostered their dark-pop label, MUNA have expanded their horizons on follow-up 'Saves The World'. Thematically the LA trio have stepped away from the overwhelming trials and tribulations of love. Lead single and unabashed dancefloor banger 'Number One Fan' itself is a reaction to their post-tour comedown, stepping from universal adoration to isolation and finding a way to celebrate the self. That isn't to say heartbreak doesn't feature prominently; the rousing synths of 'Who' underpin frustration and rejection, and the Robyn-like 'Never' opens with the defining: "I don't know if I like love, I think I've had enough."
It's here that Katie Gavin, Naomi McPherson and Josette Maskin have enabled themselves to soar, breaking free from the shackles of failed relationships. Instead 'Saves The World' sees them look inwards, gliding from the melancholy of 'Navy Blue' to the hope of the climatic 'It's Gonna Be OK, Baby' - a track which depicts emotional healing with powerful accuracy. Their sound follows suit, sparingly swapping the dense synths for outright pop. The whimsically titled 'Good News (Ya Ya Song)' delivers just that, and 'Taken' channels more than a little Carly Rae.

As they retain their leftist, queer stance, MUNA turn their vocal activism towards themselves. It's no longer about the pain and suffering others have inflicted, but about overcoming the negativity within. The result is as wide ranging and as free as the complexity of the individual. 'Saves The World' carries the same weight as its predecessor, but breaks the dark-pop boundaries the band themselves created with their debut. It's an exhilarating ode to self-preservation and to being your own number one fan.
Read More
Featuring James Blake, Romy, Marika Hackman, yeule and more.