Album Review
of Montreal - White Is Relic / Irrealis Mood
2 Stars
A rich but straggling album.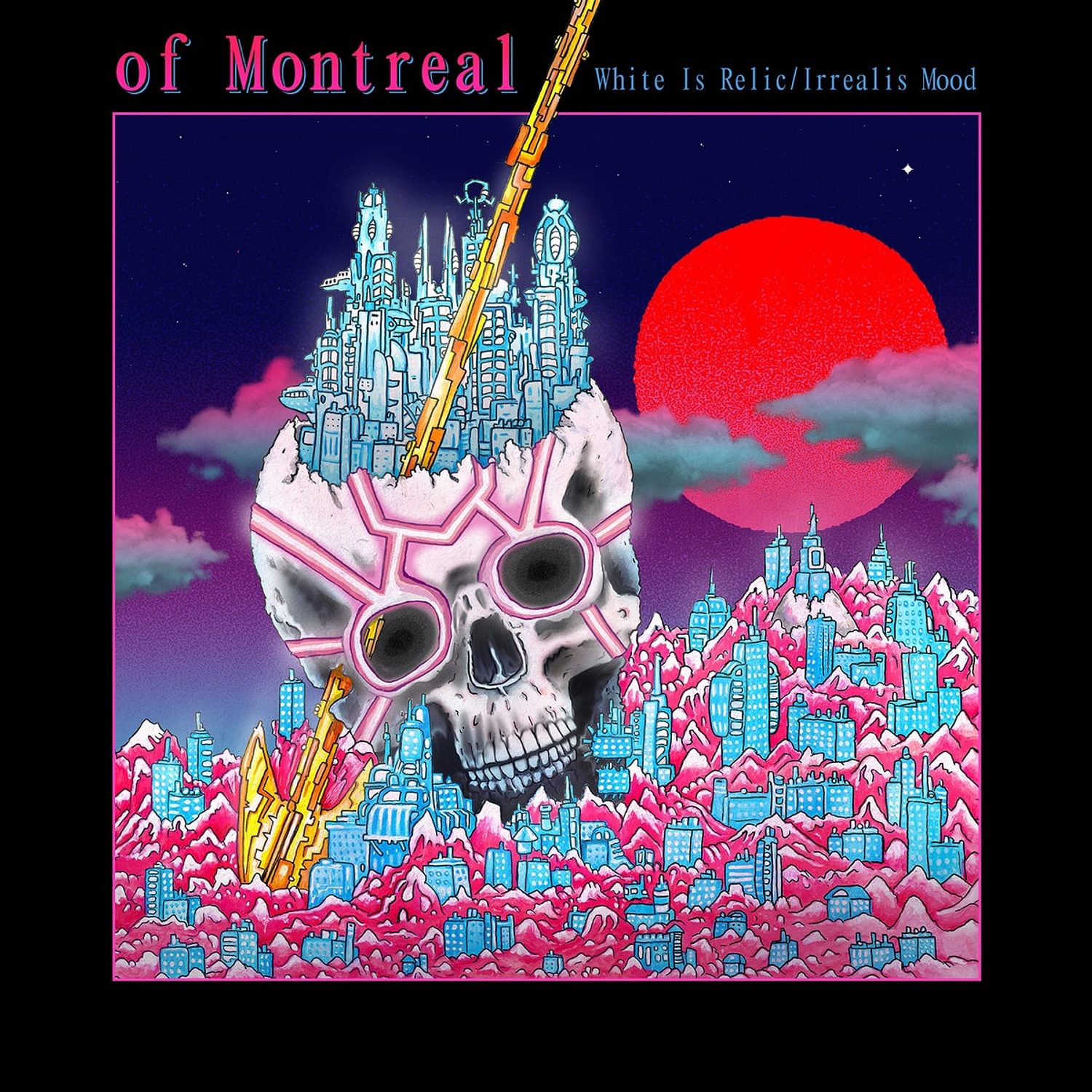 of Montreal have been nothing short of prolific in the 22 years since Kevin Barnes first formed the alt-rock collective in Athens, Georgia. 14 studio albums, 10 EPs and 15 former members later, and 'White Is Relic / Irrealis Mood' is just as vast and complex as the stories that form the band who made it.
Now working solo, Kevin concocts a tough exterior to a record whose doors are already hard to break down. The album's two-part title is matched in track names of the same form, an ostentatious act which demands meaning – a meaning the music never fully offers up. And it's not that there isn't the space to. Each track is sprawling – five minutes at the very least – but still each aches with an insistence to jump around, leaving melodies unexplored.
Take 'Writing the Circles / Orgone Tropics,' which begins as a slow, hypnotic deep-club number. For just a few seconds, it's intriguing – Kevin's dreamy vocals sway to a backdrop of spacious drum pads and absorbing synths – but all of a sudden, that's lost, and the track never finds its way back. Eventually it sways into something else entirely, as a baritone saxophone takes over and jazz inflections feel their way home. It's a fun bitesize melody, but that's all it's allowed to be. When positioned, chopped-up and squeezed in, against contrasting section after contrasting section, any one feels overwhelming and unnecessary.
Kevin has said he wants these eight songs to "feel like the extended 'club edit' of album tracks," but what good is that if the album tracks were never open to be fallen in love with in the first place? Extension relies not just on quality component parts (of which there are many here), but too on tender placement and a development which holds some compassion for the listener. On this rich but straggling album, of Montreal fail on both accounts.
Read More
Featuring King Gizzard & The Lizard Wizard, IDLES, Tkay Maidza, Sleater-Kinney and more.