Album Review
Palma Violets - Danger in the Club
3 Stars
This second album shows that there is more to Palma Violets' schtick than barely tamed chaos.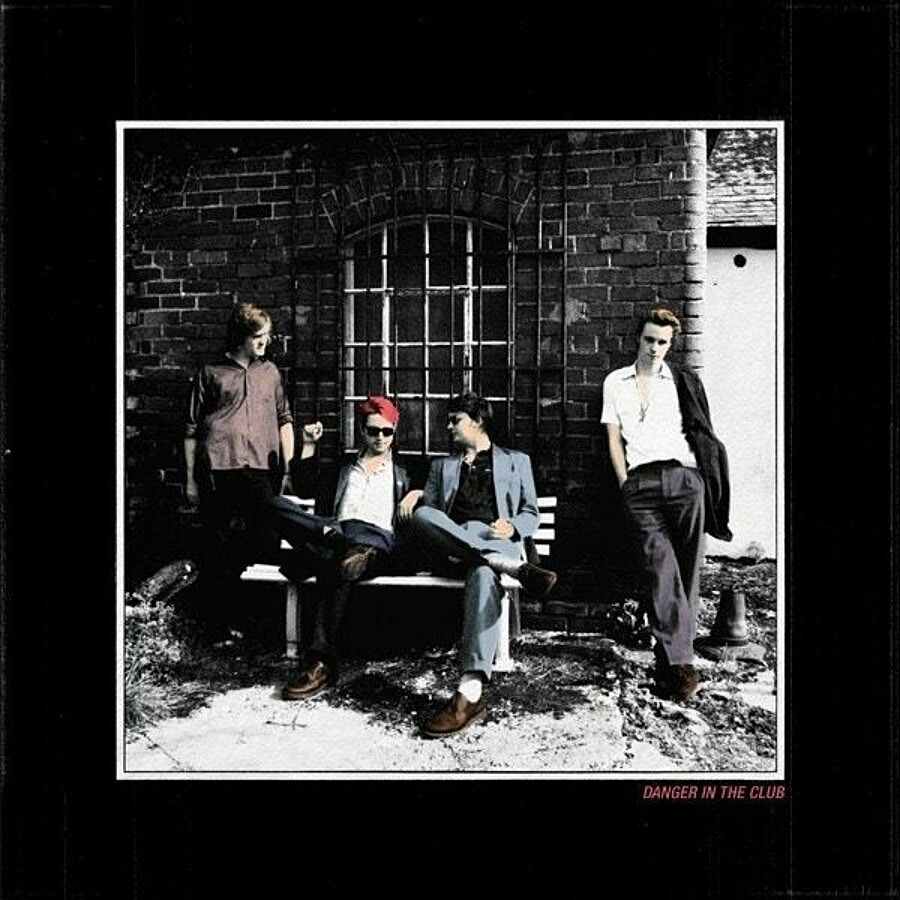 Palma Violets' debut album '180' was written in a Lambeth haze. Made very much in the heat of the moment, fresh from signing a record deal, chaos and hedonism and nonsensical odes to 'Chicken Dippers' were the main order. Recorded in a studio spilling out with the band's friends on backing vocals, it captured the energy of Palmas' raucous live show, and the potent musical chemistry between Chilli Jesson and Sam Fryer. The follow-up, 'Danger In The Club,' might not have the same immediacy, nor instant hard-hitters to equal 'Best of Friends,' but it does show the band exploring new territories, and bringing flamboyant 70s rock influences to the fore.
Outlandish lyricism and a slightly shambolic approach to songwriting still leads the way on this record's finest moments. 'Peter and the Gun,' starts out somberly enough, with some organ-twiddling that wouldn't sound entirely out of place on an Electric Light Orchestra song, and proceeds to stomp along with pomp and faux-sincerity - the album's charming, tongue-in-cheek ballad. 'Gout! Gang! Go' hits hard with a howling, breakneck bite, and 'Hollywood (I Got It)' wrenches the gearstick from spangled glam, to relentless cries of "fresh fish, I got it" and then back again.
Elsewhere, Palma Violets' spontaneity doesn't seem to connect with the depths they're searching for. The well intentioned 'Walking Home,' might come from an painful place - "my baby's got a new man" - but little of that emotion seems to translate in a song that's perhaps too reliant on lyrical cliche. It's a problem that crops up persistently on 'Danger In The Club' .
'The Jacket Song' on the other hand, is a moment where Palma Violets pick their metaphor well, and sustain it. "I'm sorry, man, for the way that I've treated your love," it begins, and Fryer would have us believe that he's singing about a damp, crumpled jacket. Really he's simply singing about himself. Well-trodden themes find a new lease of life in Palma's no-frills honesty - "we had a pact, but I was fucked, that's just how it goes." When Palma Violets do connect, they sound all the richer for it, and on the whole 'Danger In The Club' is a more patient, careful record than its predecessor. Palma Violets initial appeal lay in their ramshackle approach. This second album shows that there is more to their schtick than barely tamed chaos.