Album Review
Shura - Nothing's Real
4 Stars
On her long-awaited first work, Shura packs her debut full of potential and pop #bangers.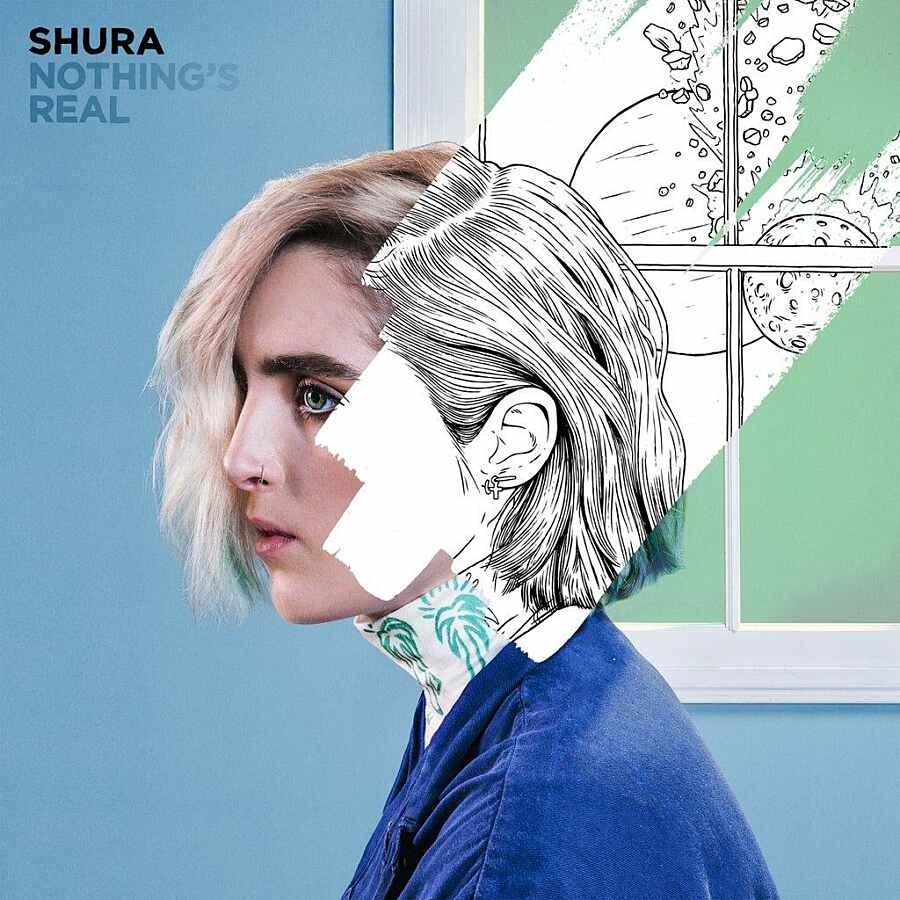 Plain-talking and 80s nodding from start to finish, Shura's long-awaited debut 'Nothing's Real' chucks liberal amounts of heartbreak and anxiety into the melting pot, making punchy soup with the brain-being-fried-to-mush feeling of falling crazily in love.
Doing away with any hint of floweriness lyrically, it's a record that puts the focus on crisp, glitzy songwriting instead. Though Shura's not quite got the vocal aerobic strut of most of her heroes – she's more of a unembellished, relatable vocal than a Whitney Houston-type – her debut record smudges together a super-smoothie, tinged with hints of early Madonna, Janet Jackson, Cheryl Lynn and Donna Summer. It's a pretty foolproof blend; gaudy, infectious and best of all unafraid of going near pop cheese.
Moments like title-track 'Nothing's Real' - a disconcertingly dark disco song mashing the terror of anxiety attacks with gear-grinding disco - and the thinking-out-loud 'What Happened To Us?' stand out for their ballsy, unashamed embrace of all things overblown, cowbells chiming over synthetic violin swirls, while the bass plunks and plunks. 'Make It Up' shimmies and shimmers like a funk-propelled disco ball on the loose, while 'Tongue Tied' motors forward with the killer and to the point chorus "just say that you want me".­
'Nothing Real' isn't faultless, and at times, the otherwise unrelenting momentum lulls. 'Kids n' Stuff' feels too misty and humid, slap-bang in the middle of what's otherwise pop banger central. 'Indecision' - though still one of Shura's best songs to date - feels overproduced for this album version, losing some of its awkward, hesitant charm in favour of a slightly misplaced race for powerhouse club beats.
That said, this debut makes few missteps. Taking countless snapshots of hazy nights in London, sampling herself speaking about her twin brother as a kid, and placing the memory of Shura's Russian mum scolding her for "smoking like hell," 'Nothing Real' serves as a personal glimpse into this newcomer as an artist. It's a statement packed with masses of future potential, and that's all you can really ask for from a debut record.