News
Talons - Hollow Realm
4-5 Stars
Huge riffs mingle effortlessly with violins and relentless drum beats.
Within moments of hearing the crashing drums found on the album opener 'St Mary Will Be The Death Of Us All', it's hard not to get excited about Talons. Not since 65daysofstatic hurdled onto the scene six years ago has instrumental math / post rock, or whatever you'd like to call this, seemed so alive and furiously entertaining.

Huge riffs mingle effortlessly with violins and relentless drum beats to create the perfect soundtrack to a riot. The first third of 'Hollow Realm' owes much of its creative integrity to thrash metal, its meandering guitars and unceasing aural assault recalls bands like Slayer and Metallica at their finest. Yet as the album progresses past this pint, it quickly becomes apparent that Talons are far from being a one trick pony. 'In The Shadow Of Our Stilted Homes' places the strings at its centre of raucous activity, whilst there is brief respite in the form of the 'An Expected Future Event', the sextet wisely choosing to show that they can do majestic and classy without being long winded and slow.

At their very best, Talons are a thrilling act to listen to, picking all the finest elements of Godspeed you Black Emperor! and Pelican, but choosing to ditch the slow build up of their peers. The band are very much of the 'shoot first and ask questions later' variety, the pulsating 'Iris' roams across the musical landscape like a steamroller out of control, whilst 'Great Railroads' possesses an almost playful edge to it , the song's plucked strings building to the all conquering final track 'Hollow Realms'.

Managing to somehow cram a hundred ideas into a mere 40 minutes would in most cases be a cause for failure, yet Talons manage this with ease. In what surely must be one of the albums of the year, this is exhilarating music at its utter best.
Read More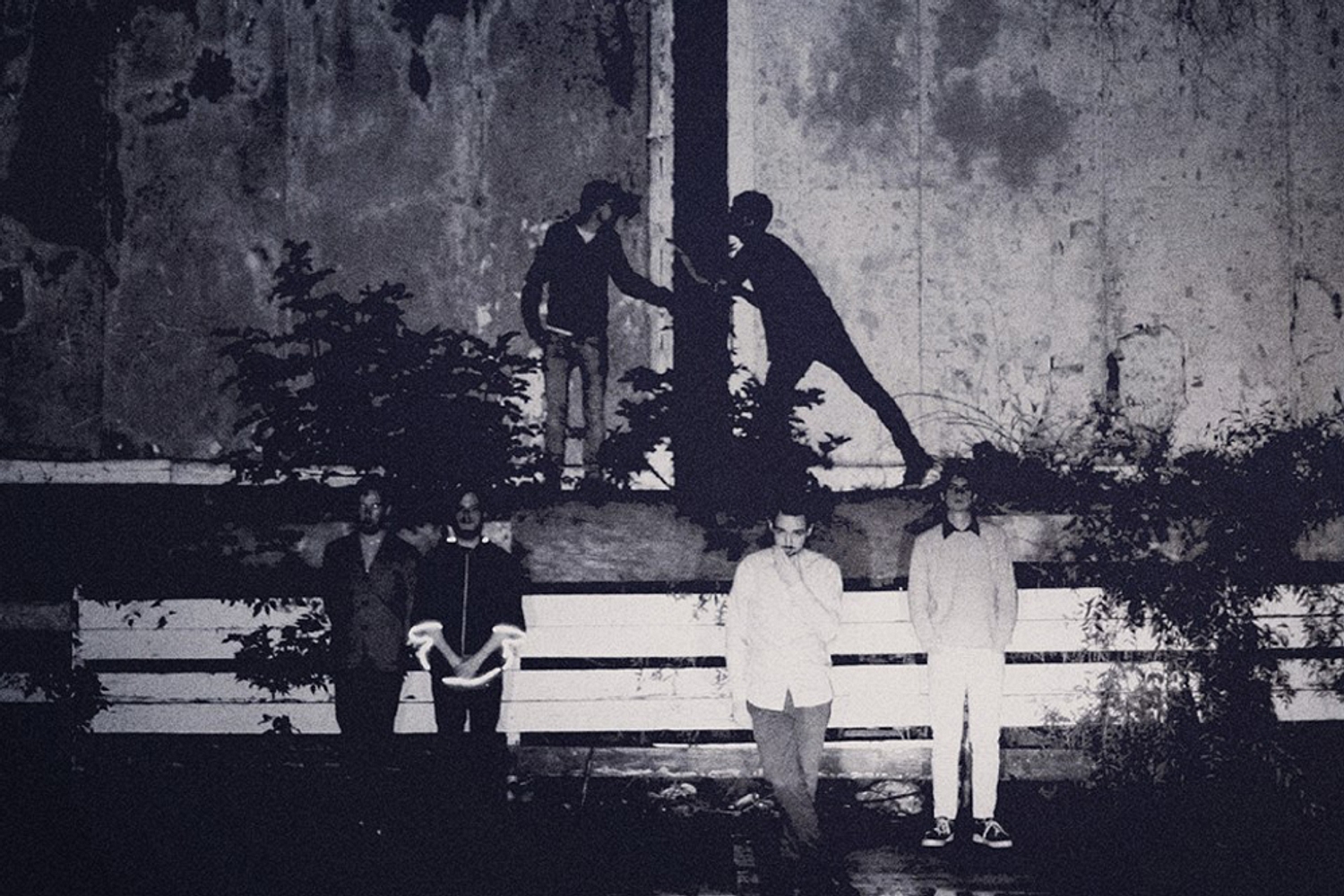 The second track from 'New Topographics' has been given a frightening accompaniment.
16th December 2014, 12:00am
4 Stars
Not quite as loud, but just as enthrallingly intense.
30th July 2014, 11:03am
Featuring King Gizzard & The Lizard Wizard, IDLES, Tkay Maidza, Sleater-Kinney and more.