Album Review
The Big Moon - Walking Like We Do
4 Stars
Always right where they need to be.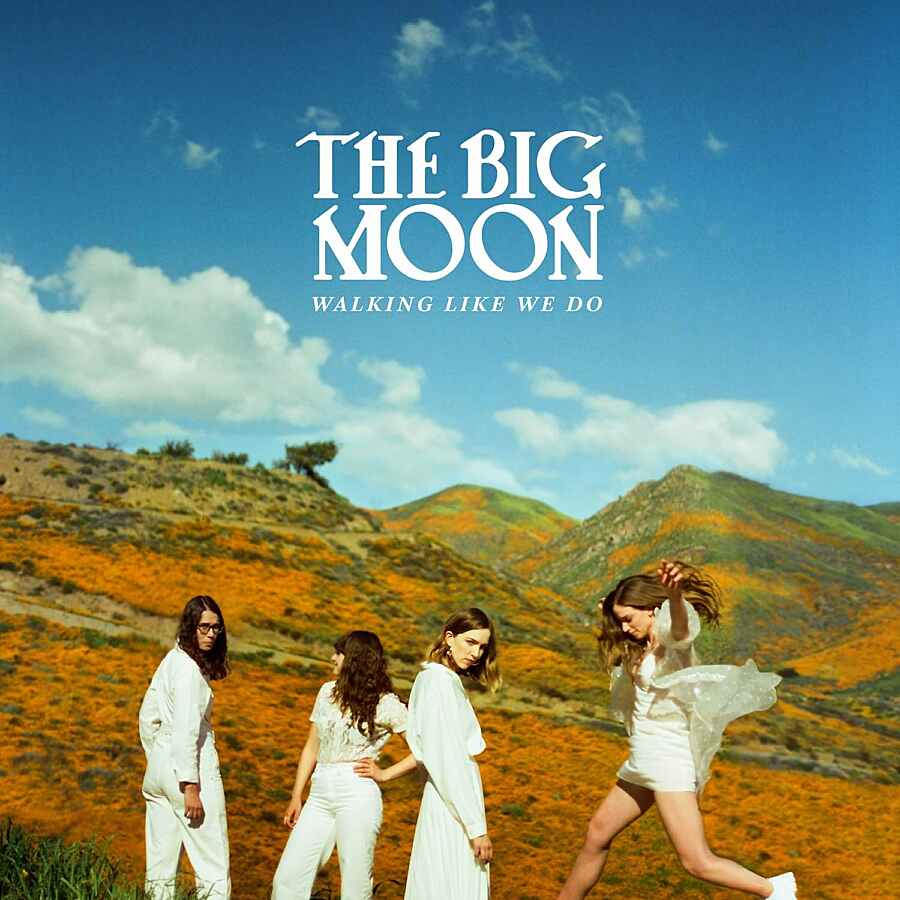 It would have been far too easy for The Big Moon to have simply built on their trademark Elastica-meets-Pixies rock that made debut album 'Love in the 4th Dimension' so beloved. Instead, they wanted a challenge. With 'Walking Like We Do', Juliette Jackson writes against the backdrop of disillusionment with modern society. Trading their signature guitars for keys, and a more '80s inspired sound, The Big Moon show that they aren't afraid to stray from their comfort zone and challenge themselves as musicians, songwriters and people.
'Walking Like We Do' is expansive lyrically, thematically and sonically, touching on social inequality and frustration with the current political and societal climate. In 'Dog Eat Dog', inspired by the Grenfell Tower fire, Jules laments the injustice: "Around here, they say it's dog eat dog but / it's more like pigeon eating like fried chicken on the street". She continues to navigate her frustrations with more metaphor and simile: "We just hang around like a haircut growing out" in 'Your Light'. But though Jules sings about her disillusionment - touching upon her anxiety about growing older in 'Barcelona' - the sound never reflects her state of mind. It's during 'Your Light' that 'Walking Like You Do' reaches its crescendo. Amid all the darkness of the political turmoil, light can be found in the relationships in your life. For some people, that's The Big Moon - and they're always right where they need to be.