Album Review
The Districts - A Flourish and a Spoil
4 Stars
In a journey of discovery, these affected types sound remarkably assured.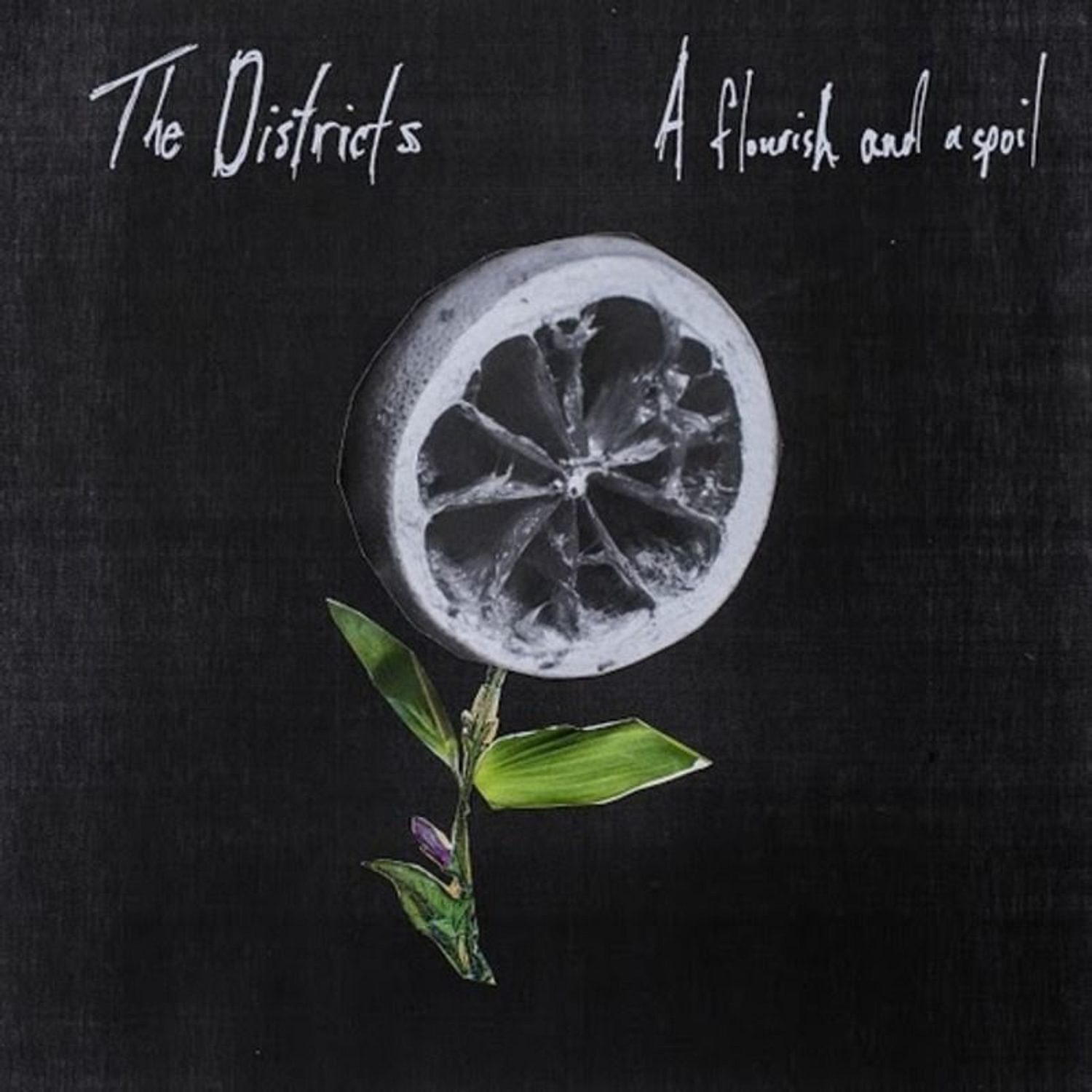 Sick of that suburban smell, The Districts are kids all grown up, plucky post-teens raised on first loves and any prohibited booze they can get their hands on. Their second album, 'A Flourish and a Spoil', exists to document the spiralling effect most people feel when they realise life can't stay rosy for eternity. That headrush glow of teenage dreams can't keep. Frontman Robbie Grote neatly sums it up on 'Chlorine"s chorus - "It's such a shame, nobody's feeling it now. But it's not that way anymore." The Districts come to accept that life goes on, a perfect spring in each of their strides.
Instead of wallowing in their first life crises, where the mid-twenties beckon like an oncoming apocalypse, The Districts paint a different shade of melancholy. They might sing about how "this place became a junkyard," but they do so within the confines of 'Hounds" playful invention. At times they sit somewhere between Youth Lagoon's ghostly psych pop and Kings of Leon's Southern drawl, but for the most part Grote and co. find their own space.
Often it sounds like they're fighting against the pitfalls of growing older. Even when a song is stripped back to its bare, bedroom-penned bones, like on closer '6 AM', or the gorgeously honest 'Suburban Smell', Grote still sports a desperate cause, his voice always straining. At times he comes across over-affected, like he's forcing emotion out, but that's the strange beauty of growing up. Half the time you don't know whether to laugh or cry. The Districts end up finding an in-between, where emotional songwriting becomes the selling point, without being overdone.
Opener '4th & Roebling' is a tightly-packed vacuum of frustration. John Congleton's production excels almost every element, from thudding handclaps to clattering guitar lines. "I don't know if I use my head the right way," is one of the first lines Grote comes out with, and it's a well-timed indication of what's to follow. These guys still being young, this isn't a perfectly poised letter to suburbia or a generation-defining farewell to youth. It's as confused as the rest of us. What makes The Districts different to average folk, however, is that they rarely falter. 'Bold' and 'Heavy Begs' are slight missteps, but what follows is their best song to date, the epic 'Young Blood'. In a journey of discovery, these affected types sound remarkably assured.
Read More
Featuring James Blake, Romy, Marika Hackman, yeule and more.