Album Review
Tune-Yards - sketchy.
4 Stars
Frenetic and fizzy.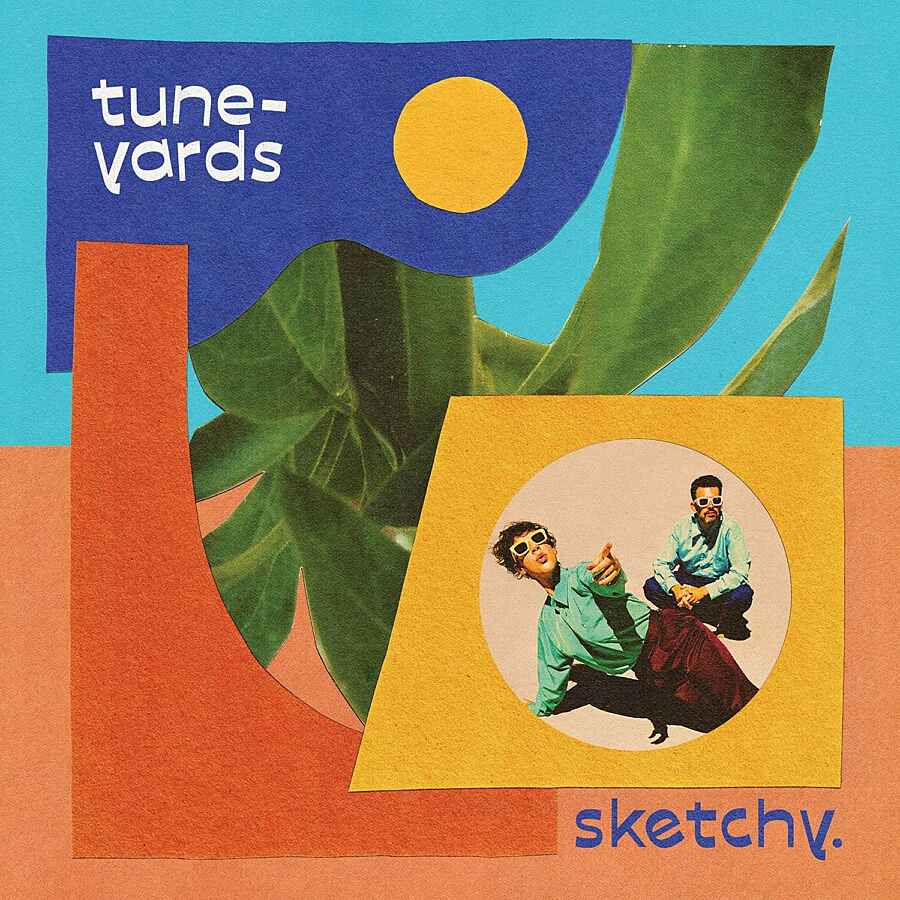 On 2018's 'I Can Feel You Creep into My Private Life', Tune-Yards felt subdued, darker and more ruminative than on previous releases. And well they might have. Coming at the end of a decade in which the band felt they had become "complicit in all of the systems that [they] really don't believe in", something had to change. And change it did. Eschewing computer screens for live instruments and mammoth jam sessions, it wasn't long before the earliest mutterings of 'sketchy.' began to materialise. 11 tracks of technicolour indie pop, Tune-Yards' fifth combines the quiet introspection of their previous record with the unifying sense of optimism harboured in their early days. And as always, delivered with the band's trademark idiosyncrasy. As such, 'sketchy.' is a record that unfurls at a rapid pace, and though by its very nature can feel disjointed, especially in the opening half, tracks don't hang around long enough for this to ever pose a problem. In fact, it's the record's halfway point 'silence pt. 2 (who is "we"?)' that offers the first real breather. Literally 61 seconds of silence, it allows the introspection previously provided by Merrill Garbus' lyricism to shift focus.
Elsewhere, 'nowhere, man' kicks off proceedings in typical style. Frenetic and fizzy, it sets a fine precedent for what's to follow. 'hypnotized' tones things down a little, channelling the band's soul influences while retaining enough wooziness to still feel suitably strange. It really is 'sketchy.''s second half where the record comes into its own, however. 'under your lip' and 'my neighbor' offer a duality of light-soul influence that allow Merrill's vocals to shine; the former backboned by a tight bottom-end and understated brass, the latter built around deep bass grooves and icy backing vocals. Though unlikely to win over those who weren't already fans, 'sketchy.' is a more mature offering than previous Tune-Yards records though still retains much of the tripped-out whimsy that first made them so infectious.
As featured in the March 2021 issue of DIY, out now. Scroll down to get your copy.