Album Review
Vivian Girls - Memory
4 Stars
Music for the love of it, and unabashedly so.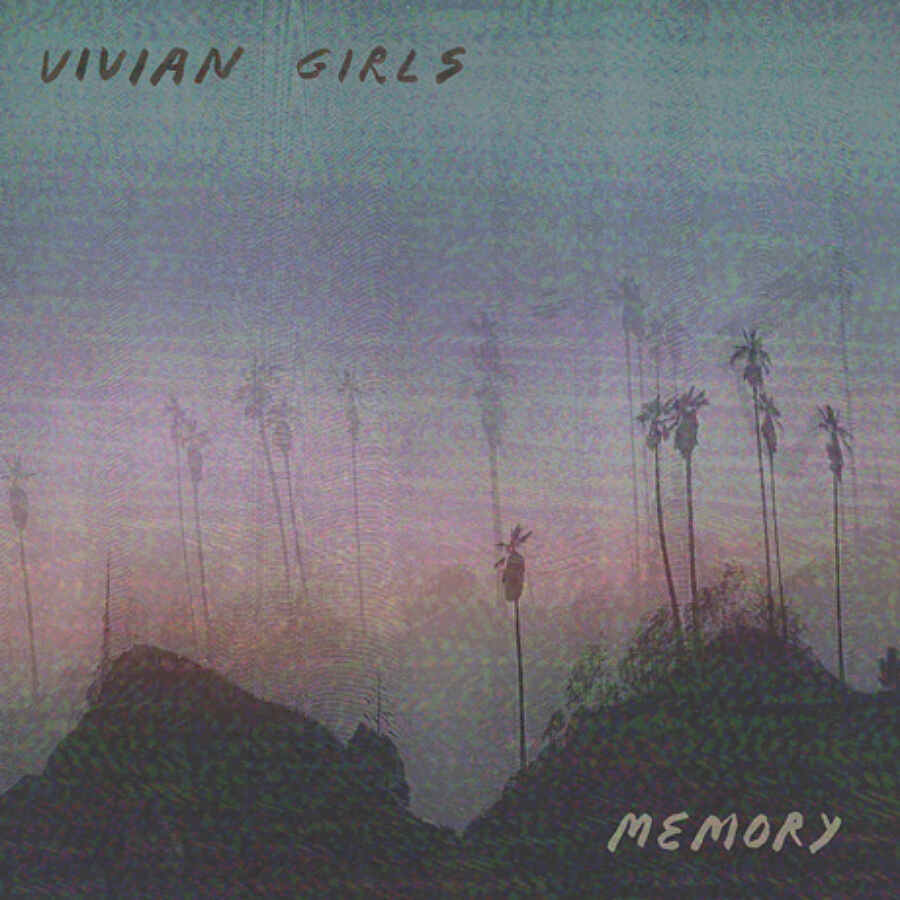 Not all surprises are bad, as we discovered earlier this summer with the news, out of nowhere, that the long-thought-defunct Vivian Girls had been cooking up a fourth record, their first in nearly a decade, on the sly in Los Angeles over the course of the past year or so. When the trio first disbanded in 2014, there was a sense that perhaps their moment had passed, that they had lived and died by the blogosphere's sword at a time when buzz was king and survival past a second full-length was unfashionable.
July's Rolling Stone profile on the reunion instead painted a depressingly familiar picture of misogyny-engendered fatigue, as well as a similarly well-worn story of a band stepping out of the DIY scene that nurtured them into a media maelstrom that stripped them of their handle on why it was they wanted to play music in the first place. In that respect, 'Memory''s title is key; working in secret and thus shorn of external pressures, Vivian Girls have fallen back in love with the simple pleasures of from-the-ground-up creativity, and with the thrill of playing punk rock together.
After Cassie Ramone's stripped-back solo work and Katy Goodman's slick pop diversions with La Sera, it is remarkable how smoothly they slip back into the old dynamic, as if they somehow trapped the Vivian Girls sound in amber when they put the band on the shelf. The guitars are still awash in reverb, the percussion remains propulsive, and the deceptively complex vocal harmonisation is the axis around which everything else revolves. What's new is a feeling of genuine exhilaration - on the freewheeling standout 'Something to Do', the infuriatingly catchy 'I'm Far Away', and on the gentle breeze of 'At It Again' especially. 'Memory', is music for the love of it, and unabashedly so. You suspect it was every bit as much an unforeseen gift to Vivian Girls as it is to us.