Album Review
Wolfmother - Victorious
2 Stars
Like its canine cousin, this wolf has a little bark left - but no real bite.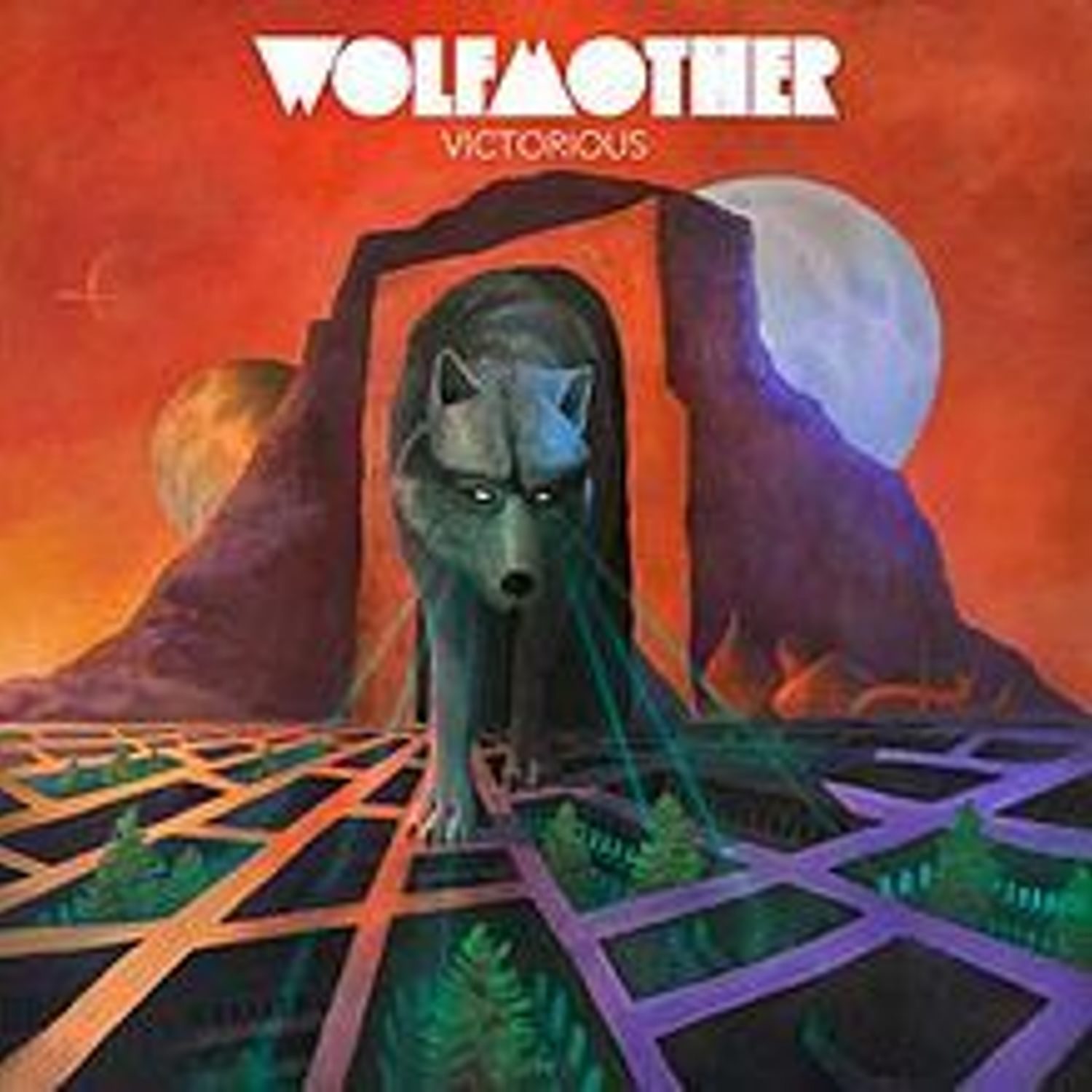 Back in the mid-Noughties, you couldn't escape Wolfmother if you tried. They came roaring out of the gates from what seemed like nowhere and riding high on a wave of classic rock nostalgia, turned into a massive overnight success. They even got a Grammy in the bag.
Now back after a revolving door of line-up changes that could rival the Sugababes, a decidedly mixed reception to their last album, 2014's 'New Crown', and an even more more, well, blah reaction to frontman Andrew Stockdale's solo album –which all taken together, suggests we might be dealing with the Aussie edition of Billy Corgan – if the promotional hype is to be believed, 'Victorious' is being pitched as their big, bad comeback. But a decade on and four albums in, can the wolf still howl or is it more of a whimper?
First impressions are promising. Opener 'The Love That You Give' is vintage Wolfmother, full of meaty riffs and bounces along with a chugging momentum. With 'super producer' Brendan O'Brien at the helm (Incubus, RATM, Soundgarden, AC/DC), the production values are palpable and a vast improvement on the almost anti-production of 'New Crown', which was recorded in GarageBand and badly engineered. Title track 'Victorious' hints at a change in direction; it's rock gone pop and the sound reflects the message, with Stockdale wailing triumphantly, 'She will be victorious / And won't get the battle loss'. It's a shameless, anthemic, big hair 80s rock homage that practically shines sunbeams out of the speakers. 'City Lights' similarly looks to that era, but is even further along the pop spectrum, whilst 'Gypsy Caravan' is another 70s-style stomper made in their trademark mould.
Unfortunately, the rest of the record is a bit toothless and not the even the best production can hide it. 'Pretty Peggy' is an awkward mid-tempo ballad that Stockdale doesn't have the chops for vocally – big and bold is where he works best – and the other tracks are so bland and, well, boring, they all merge together into an indistinct slab of filler.
Giving credit where credit's due, it's impressive that the writing and recording of this record was essentially a one-man operation, with Stockdale playing all the guitar and bass parts, and getting session musicians in for the drum sections: it's just a shame it's so dull. Like its canine cousin, this wolf has a little bark left - but no real bite. It's all too nice, too safe, and ultimately, too predictable.
Read More
Featuring James Blake, Romy, Marika Hackman, yeule and more.