Festivals Arctic Monkeys bring 'Tranquility Base Hotel & Casino' to Mad Cool for a celebratory Day Two headline set
Jack White, Franz Ferdinand and Goat Girl were also on the menu.
Having almost tripled its capacity from last year, Mad Cool's had a few teething problems in its first season as a Proper Big Event (queues to get in, let's face it, aren't brilliant). But the trade off for these things is a line up that's jumped up in scale in tandem and tonight, as the roared riff of 'Seven Nation Army' rings around the field in a set that's not even the main event, said line-up is among the best out there.
Soothing a few sore heads after Day One's Kasabian/ Tame Impala-indebted knees up, Real Estate are an aural balm that's built for sun-drenched mid-afternoons such as these. Though they might not fit the 'festival band' mould in terms of raucous bangers, their lush, enveloping lilts work in a different way; in the baking heat, all people really have the energy to do is sway slightly, and there's little better suited to a mild bop than they.
Over on the impressively-named Thunder Bitch stage, The Big Moon's Bonnie Tyler cover is the kind of unifying moment that defies language barriers whilst Goat Girl – on straight after – have the crowd thrashing around to 'The Man', today introduced as "a song about female sexual pleasure". With most festivals still failing to hit the gender balance of their bills, there's something delightfully righteous about the moment, while the rest of their set sees the
quintet – today buoyed by a fiddle player – concoct a particular kind of absorbing magic that's built on unfussy, unflashy genuinely good songwriting.
Much like yesterday's early evening (for Madrid) Tame Impala set, it feels far too early for someone of Jack White's stature to be making an entrance. Yet as the ticking countdown on an eery blue background appears behind the second stage, there's no question as to who's due. With the kind of formidable, vast back catalogue that means he can cherrypick whatever he feels like on the night, it's always a bit of a gamble as to which gems you'll get with White; tonight, however, he really brings the big guns. There's the country hoe-down version of 'Hotel Yorba' and a deliciously spiteful 'Lazaretto', the swagger of Dead Weather track 'I Cut Like A Buffalo' and the fizzing instrumental 'High Ball Stepper', but it's in the final moments that Jack really turns it up. Like a wizened indie Santa, we get White Stripes highlights 'Ball and Biscuit' and 'The Hardest Button to Button' in a joyous one-two before he rounds things off with 'Steady As She Goes' and a final sing-along 'Seven Nation Army'. Say what you like about Jack White, the man. But holy hell has he written some tunes.
Tunes is something that a certain Alex Turner is rather au fait with, too. Clad in dapper suit, slicked back hair and shades, and entering in front of huge theatrical lights emblazoned with the word MONKEYS, the singer and his pals carry an aura with them now of spine-tinglingly legendary status. This isn't just a band, it's fucking Arctic Monkeys. Kicking straight into the twinkling piano swoon of 'Four Out Of Five', any questions of how 'Tranquility Base Hotel & Casino"s curveball drama will translate live are out of the window now; already greeted like classics, the new tracks are shouted back with as much fervour as any of the old gems. What really hits you with the band these days, however, is just how rich and varied their sets have become. Having artfully moved through various sonic incarnations over the years, these 90-minute distillations of the gold veer down all manner of different roads (the chunky riffs of 'Crying Lightning', through the moody melodrama of '505' to the giddy kicks of 'Brianstorm') but never feel anything less than masterful. If 'AM' felt like the band's imperial phase, then this next step shows that they're not stepping down any time soon.
While uproar reigns on the other side of the site as Massive Attack fail to turn up for their set without announcing, Franz Ferdinand are left to closing the big stages with the late night party slot. There's something pleasingly old school about a band like Franz taking this billing – like the glory days of the mid-noughties indie disco, it's rare that you get some big old arty guitar bangers pumping out at 2am at a festival these days. But if there's a purer pleasure than having a seductive shoulder shimmy to 'Michael', then we're yet to find it. And from the recent bop of 'Always Ascending' to the old classics ('Do You Want To?', 'The Dark Of The Matinee' etc), Alex Kapranos and co are still about as infectious as they come.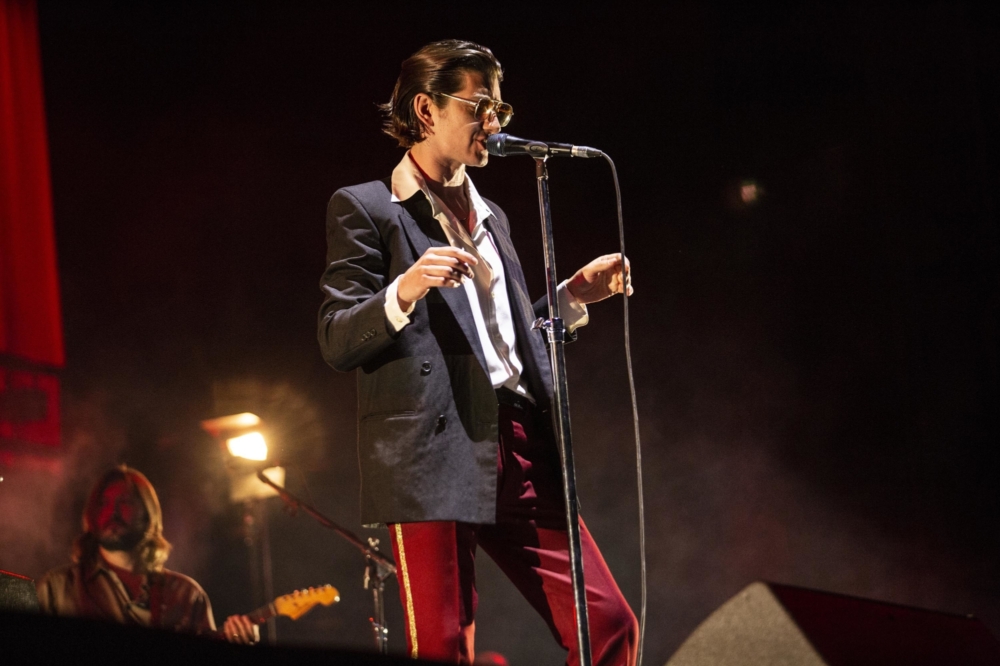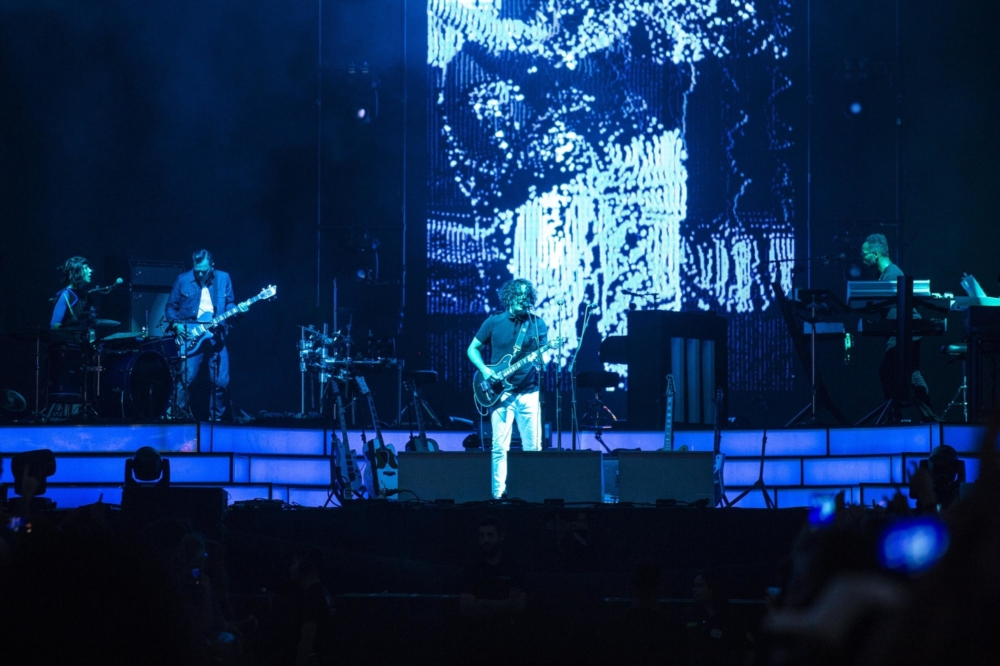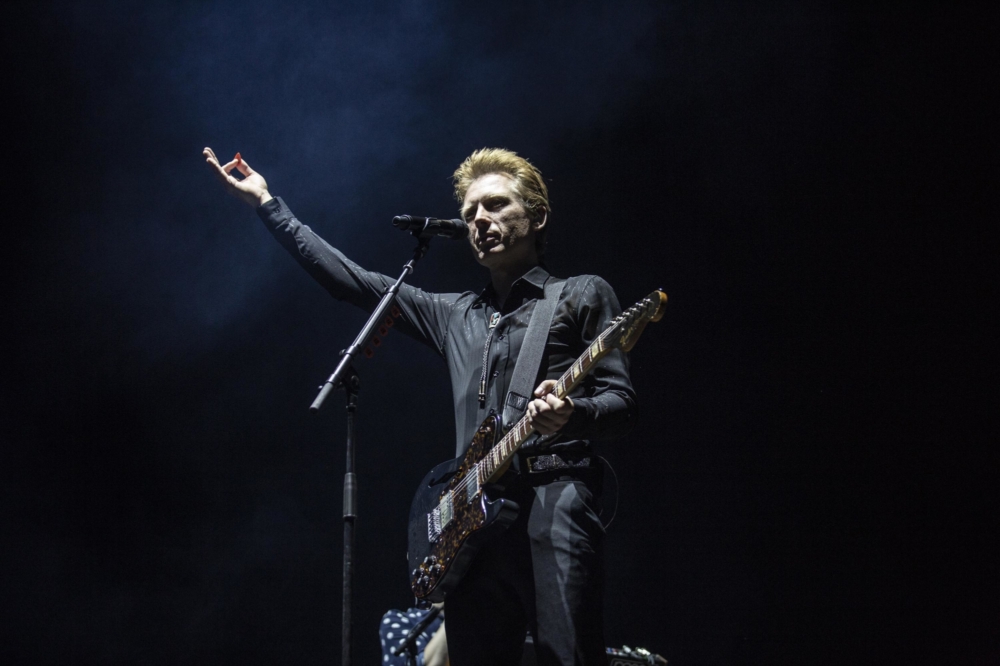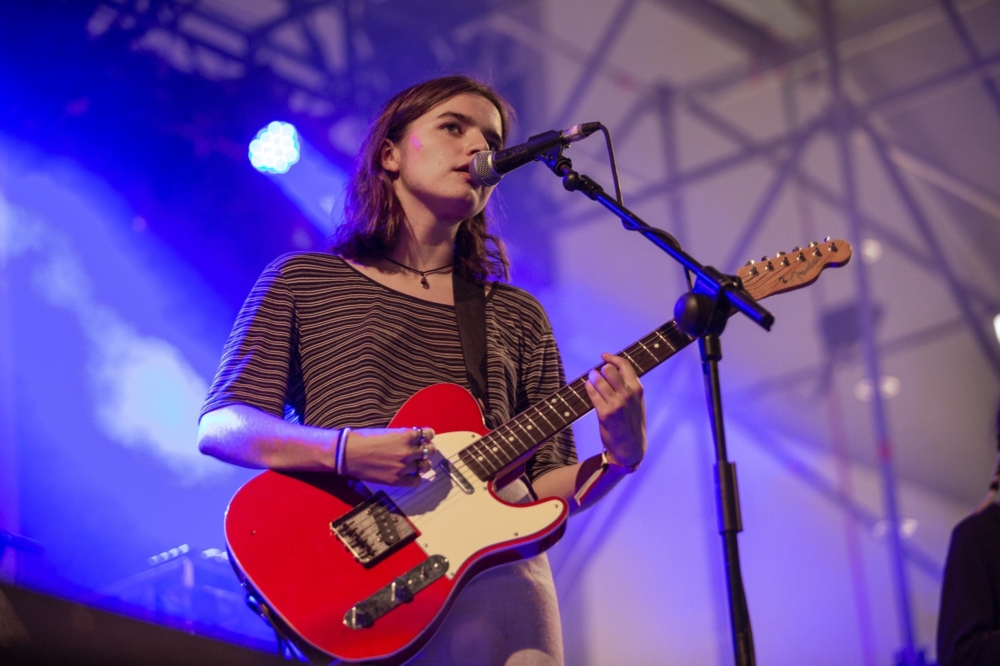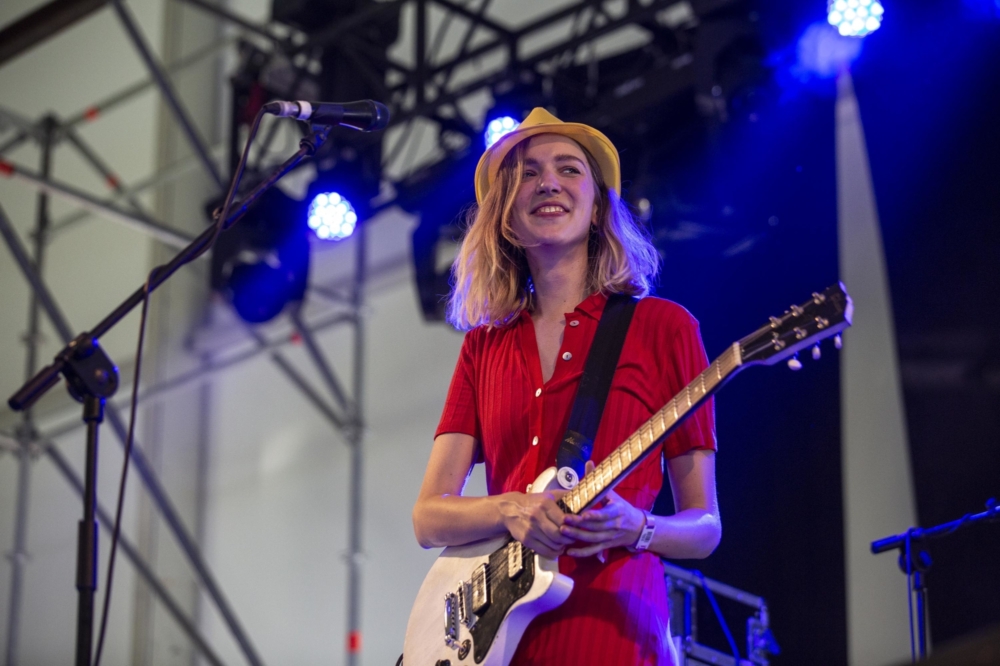 Read More