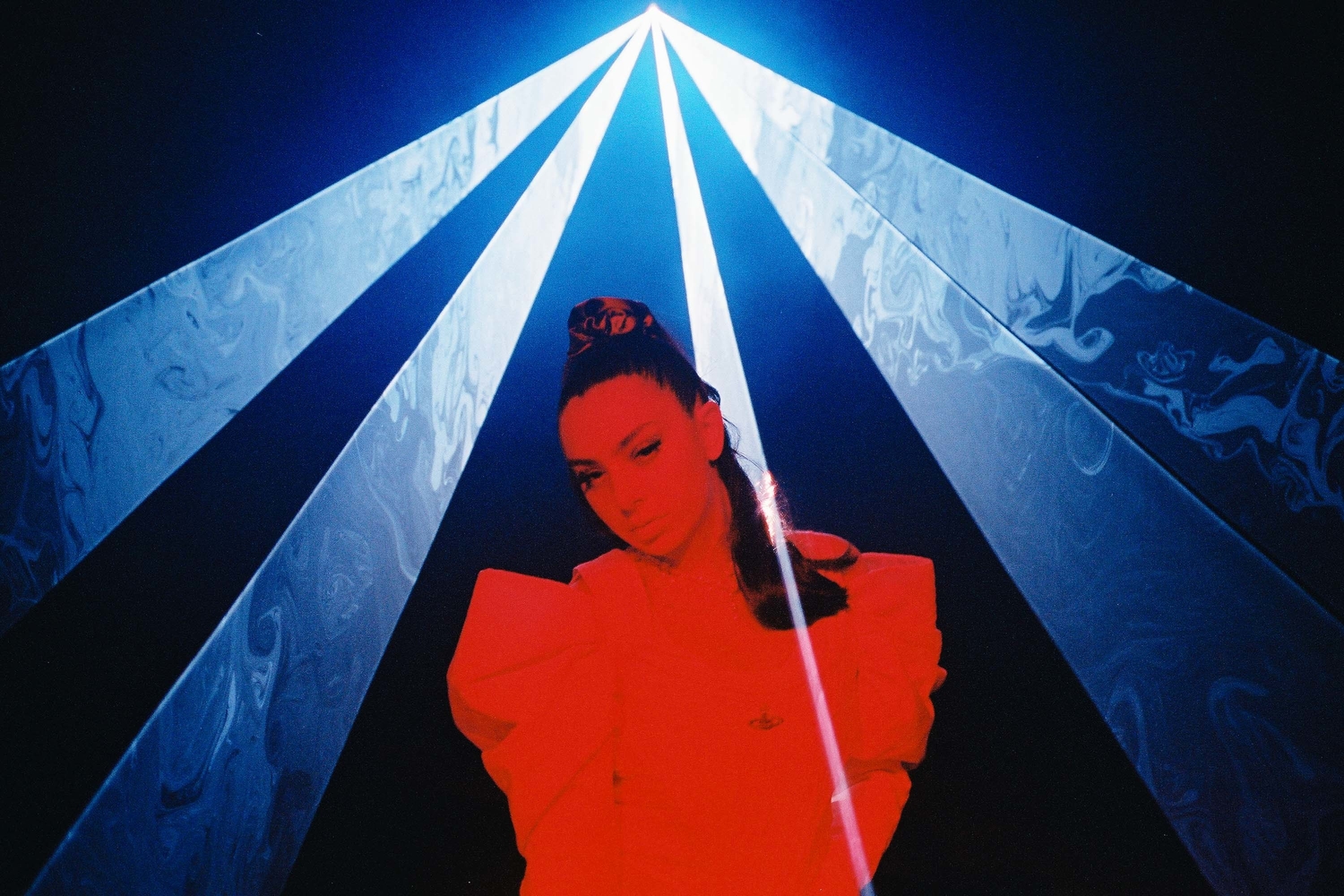 Photo: Terrence O'Connor
Live Review
Charli XCX's latest livestream cements her lockdown pop queen status
19th March 2021
More than worth slightly fucking up our new-found sensible sleep pattern for.
Although we're battling a start time of 1am GMT and a severely depleted all-nighter stamina due to a year in lockdown, Charli XCX's livestream concert with Bandsintown PLUS this Saturday morning is more than worth slightly fucking up our new-found sensible sleep pattern for.
Giving us a caffeine kick straight away as she dives into the set with recent No Rome and The 1975 collab 'Spinning', the hour-long performance was a high-octane fun-fuelled dance-a-long, as Charli puts on a sleek and shiny pop show through our screens.
Performing hits from her impressive discography including 'Gone', 'Focus', 'Boys', and 'Unlock It', Charli moves from various dressing rooms, to 'how I'm feeling now' album cover-esque bedroom to stage sets as 'POP 2' closer 'Track 10' wows and 'Blame It On Your Love' gets a glitch-filled extension, Charli giving it her all as she whips her hair around.
Joined via various screens, ELIO pops up for a rendition of recent 'Charger' remix, before Hannah Diamond appears on a television for a particularly emotional performance of 'Paradise' that sees Charli backed by a celestial projection of pink clouds.
The most exciting moments of the evening arrive with two teases of new material. With a quick snippet of a TBA-banger with the lines "what you want, I ain't go it" early in the night, Charli gives the Angels what they're waiting for later in the set. Debuting a brand new number which hints at being called 'Don't Think Twice', it's a soaring and sparkling pop tune that almost echoes 'Spinning' in its cute nature, and finds Charli detailing living in the moment.
With the entire performance as effortless and engaging as her IRL shows, 'how I'm feeling now's 'forever' sees fans joining Charli on stage (virtually, ofc), singing along and dancing around her, before the album's finisher 'visions' closes the night with a full rave-esque laser show.
Delivering visually and sonically (as if you ever doubted that she would), Charli's latest livestream once again cements her status as one of lockdown's reigning queens, putting on a stunning pop performance full of surprises and rife with bangers. Why would you wanna sleep on that, eh?
Read More
Featuring James Blake, Romy, Marika Hackman, yeule and more.