Festivals
David Byrne, Depeche Mode and Young Fathers lead an eclectic day two at Open'er 2018
MØ, Alma and Yonaka also performed high-energy sets on day two of the festival.
Day two at Open'er starts with Alma, who's intent on getting the party started despite her early set time. An eerie voice plays over the speakers before the Finnish popstar arrives on stage, warning the audience to expect her in "3…2…1…" and once she does, she's immediately met with an almost deafening roar of cheers. Alma dances, drinks and parties her way through a set of pounding, synth-driven pop, her energy barely letting up throughout and her neon yellow hair glowing like a beacon under UV lights. Joined by sister Anna on stage for most of the set, the pair smash their way through huge sounding hits such as 'Karma' and 'Chasing Highs' and the second day of Open'er is off to a upbeat and ecstatic start.
The tent for Young Fathers is packed before the trio come on stage but that doesn't stop ever more people trying to push their way in throughout the set. Alloysious Massaquoi, Kayus Bankole and Graham 'G' Hastings emerge and race through an energetically disorientating set that crashes from song to song whilst barely taking a moment to breathe. Their show is a ferocious attack on the senses with thudding bass lines so loud you can feel it in your chest; it's a triumphant moment for a band who seemed to have improved exponentially since their 2014 Mercury Prize win.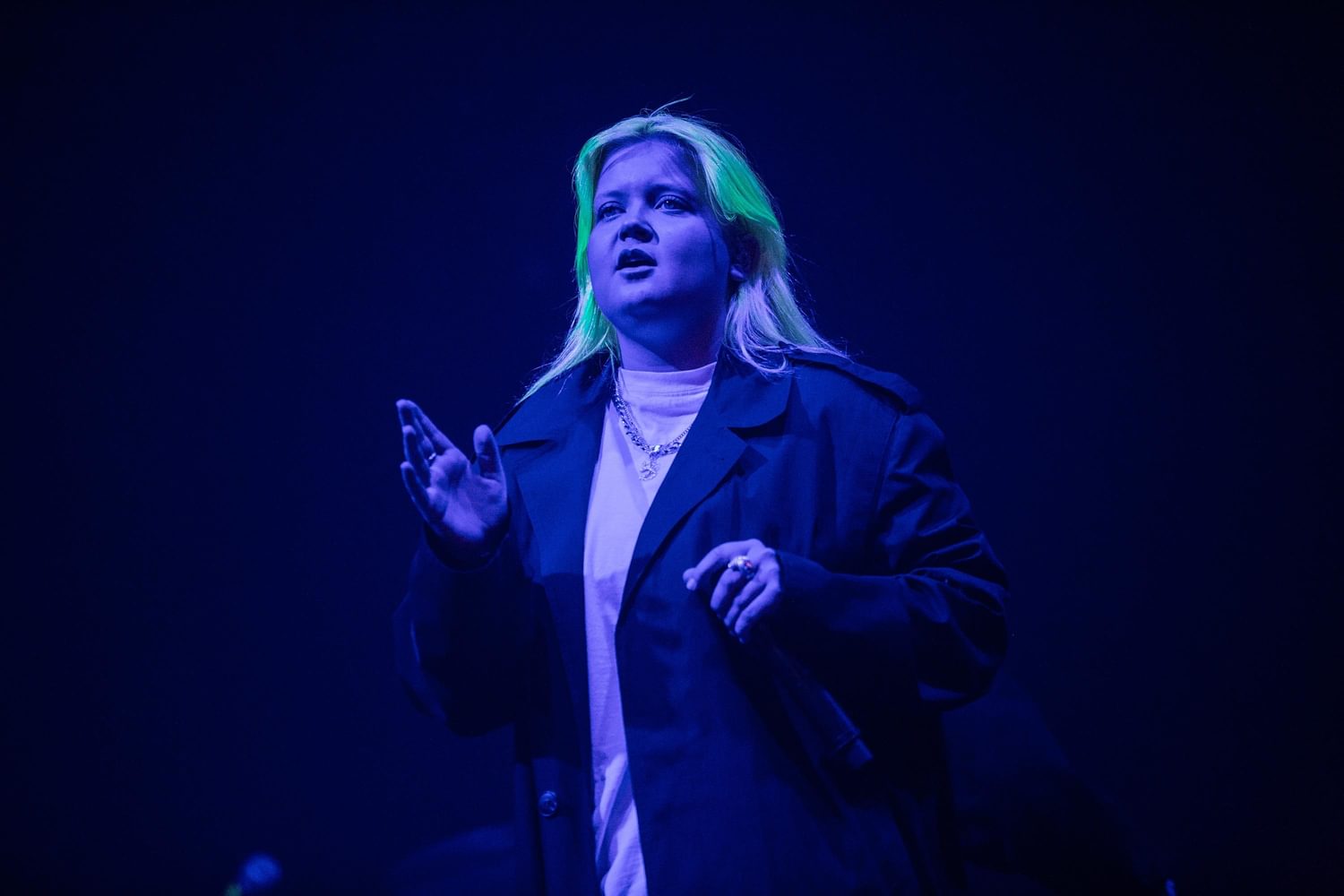 Meanwhile, things are off to a tricky start for MØ when the sound cuts out for several long seconds during her rendition of 'Nights With You'. The main stage is plunged into silence, but she carries on like a true professional regardless, her set a loose-limbed performance of wild gesturing and energetic dance moves. 'Kamikaze' is a celebratory punch of energy whereas the groove-laden 'Nostalgia' slows things down a little, MØ's restless vocals sounding stronger than ever.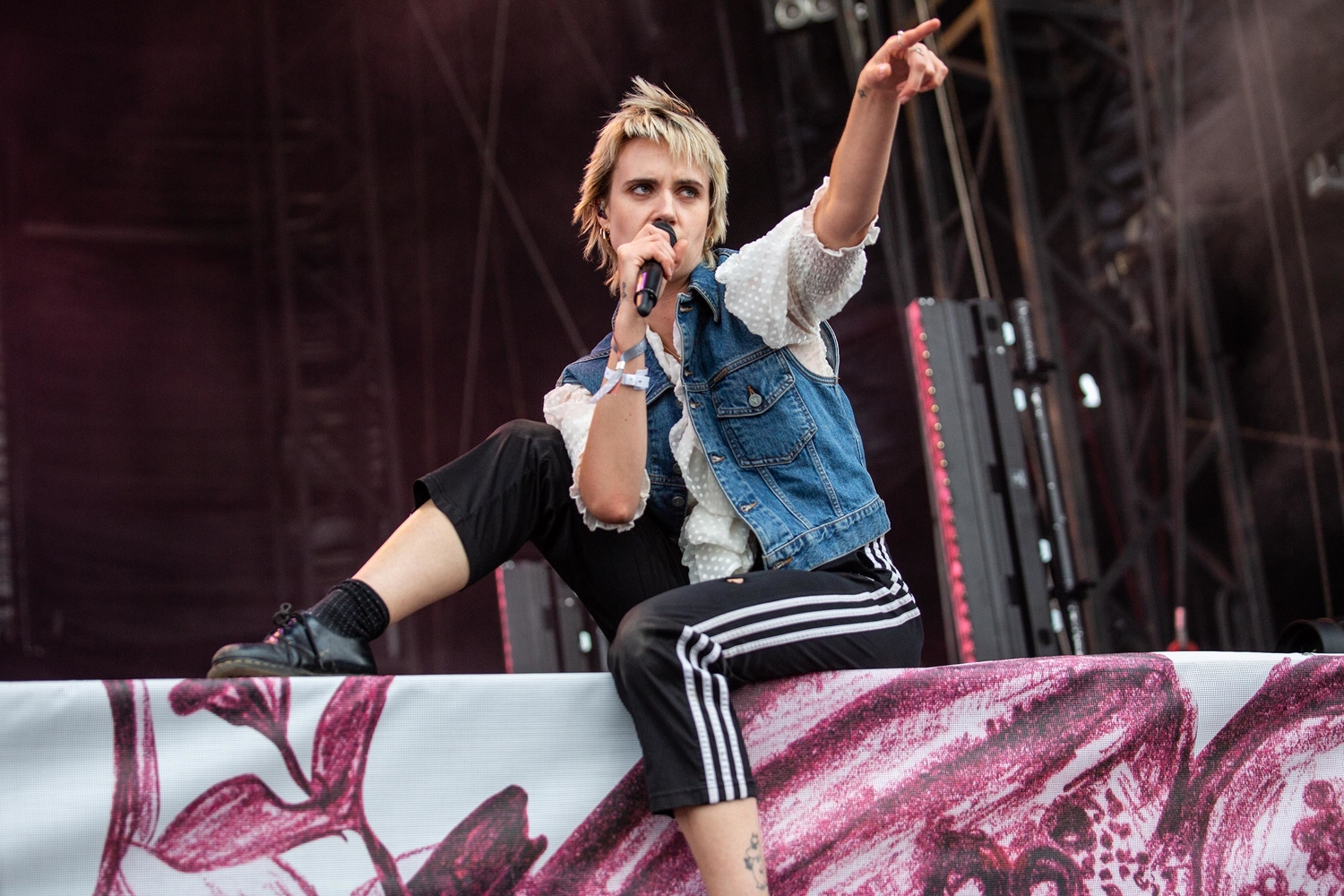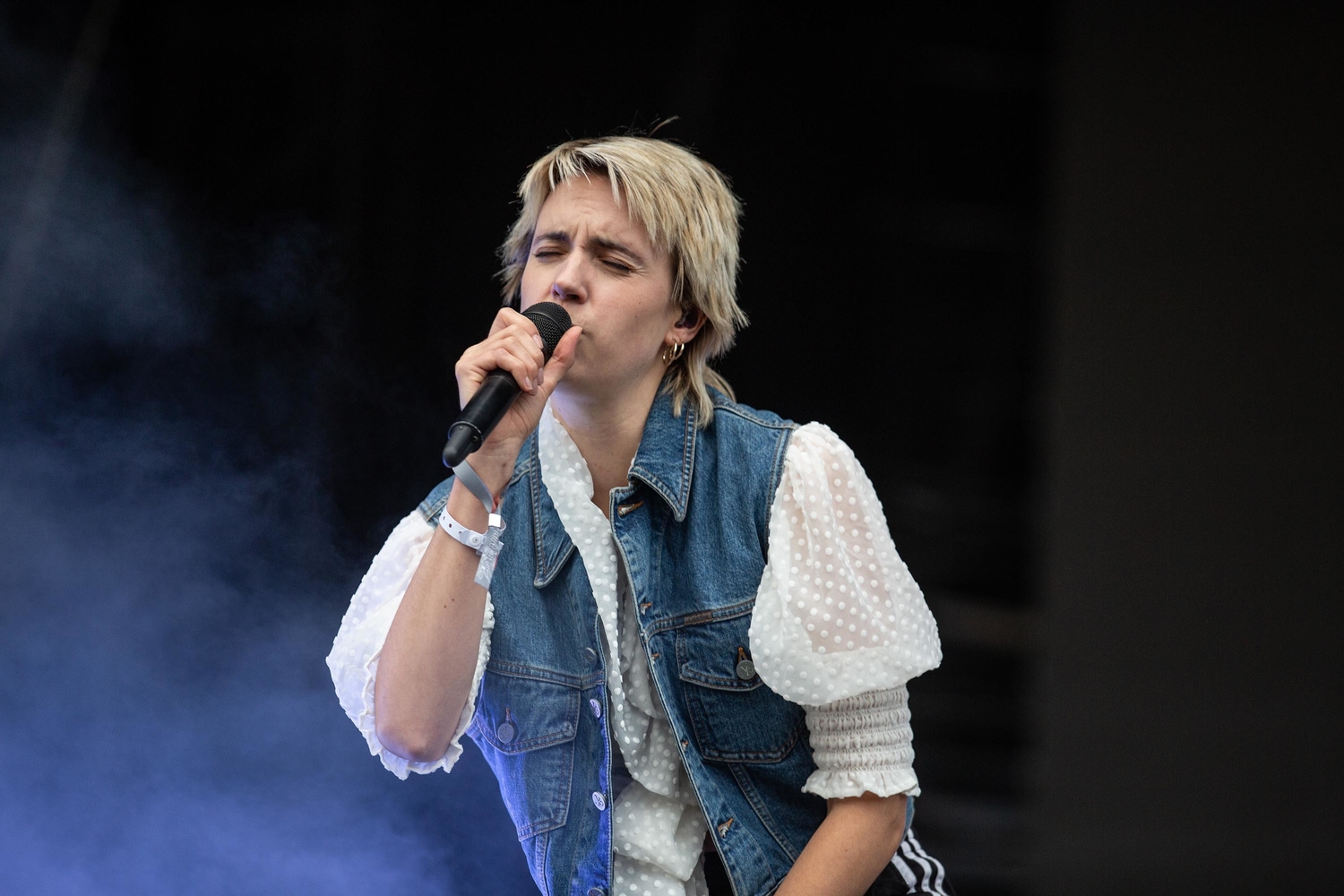 Complete with songs covering four decades of the former Talking Heads frontman's work, David Byrne's show is more like a theatrical performance than a gig. He begins his set sat barefoot and suited at a table, inspecting the model of a human brain laid out in front of him, whilst he performs set opener 'Here' from this year's 'American Utopia' before launching into a gleeful rendition of X-Press 2's 'Lazy', the 2002 track he famously provided vocals for. With a rotating cast of musicians and dancers, the whole show is a precise, choreographed set where everyone is almost constantly in motion, managing to play their instruments live at the same time as taking part in upbeat theatrical routines that prove mesmerising.
The audience reaction is equally as energetic, the crowd listening to the show from far beyond the confines of the tent the performance is in, forming dance circles, twirling and embracing each other as the sun begins to set. David's Talking Heads repertoire features heavily, throwing in 'I Zimbra', 'Slippery People', 'Once In A Lifetime' and 'Blind', among others, alongside his solo work, as well as St Vincent collab 'I Should Watch TV'. By the time he closes with a cover of Janelle Monáe's 2013 protest song 'Hell You Talmbout', a song that lists the name of various people who have died as a result of racial violence, it leaves the show to end on a more sombre, yet deeply necessary, tone.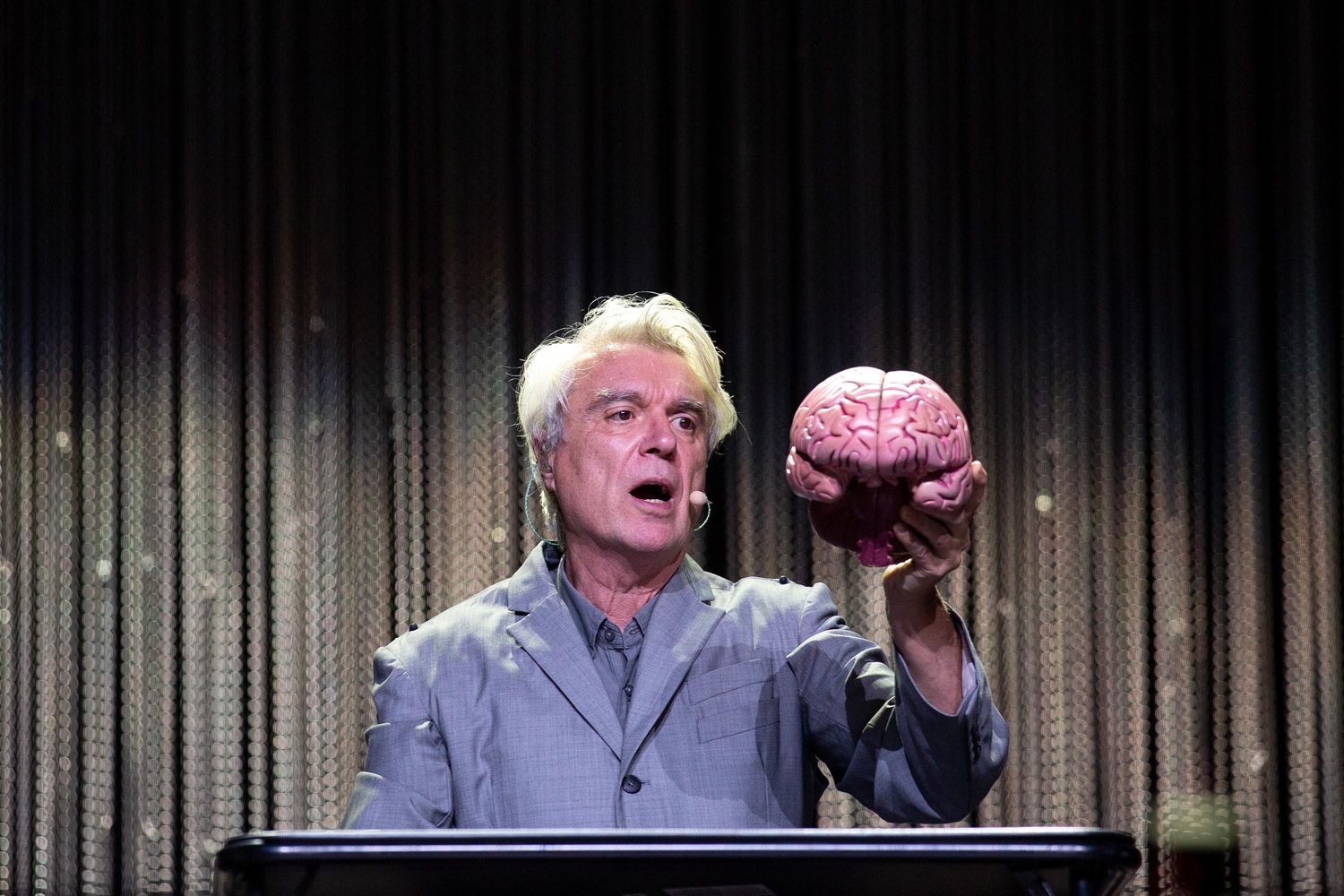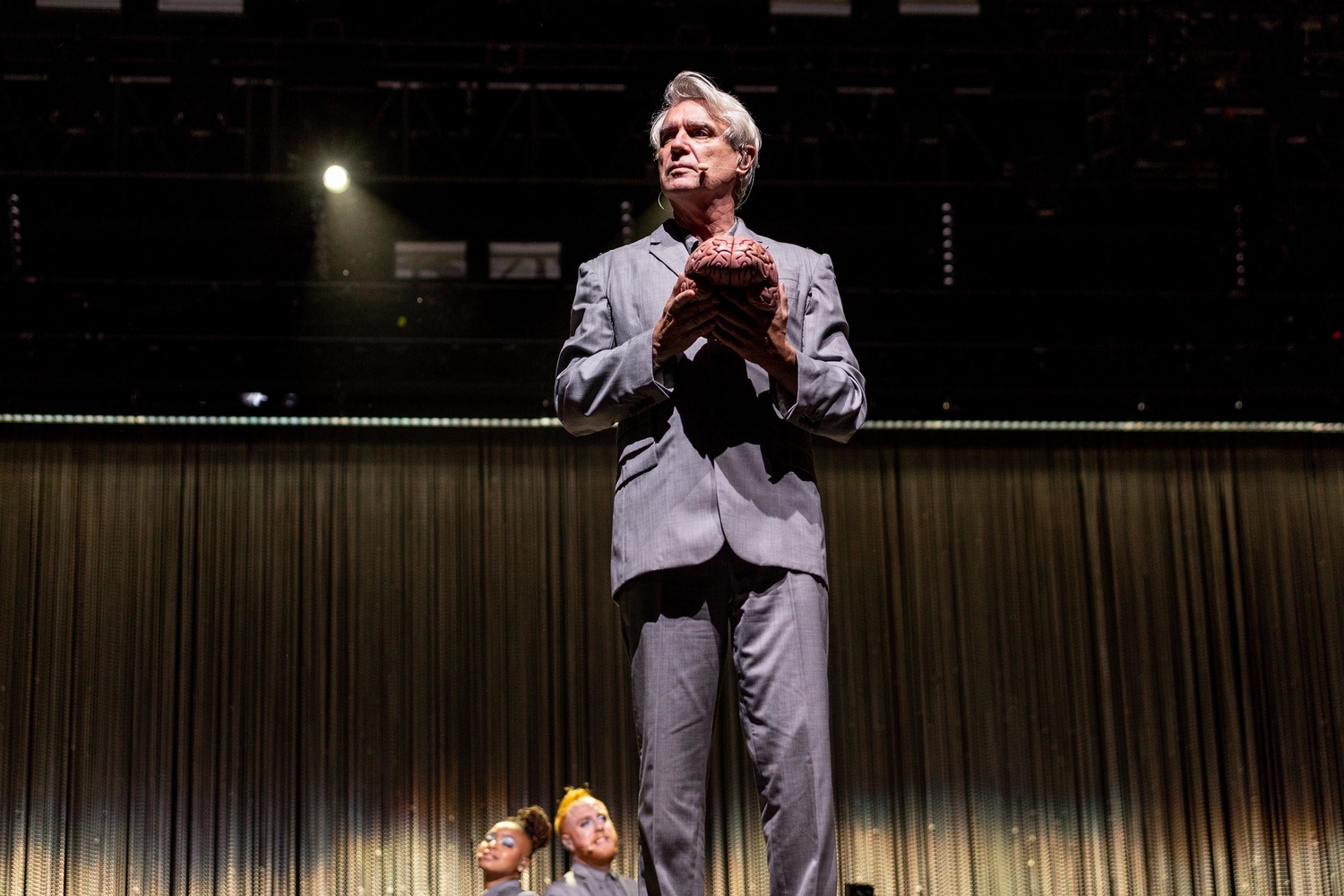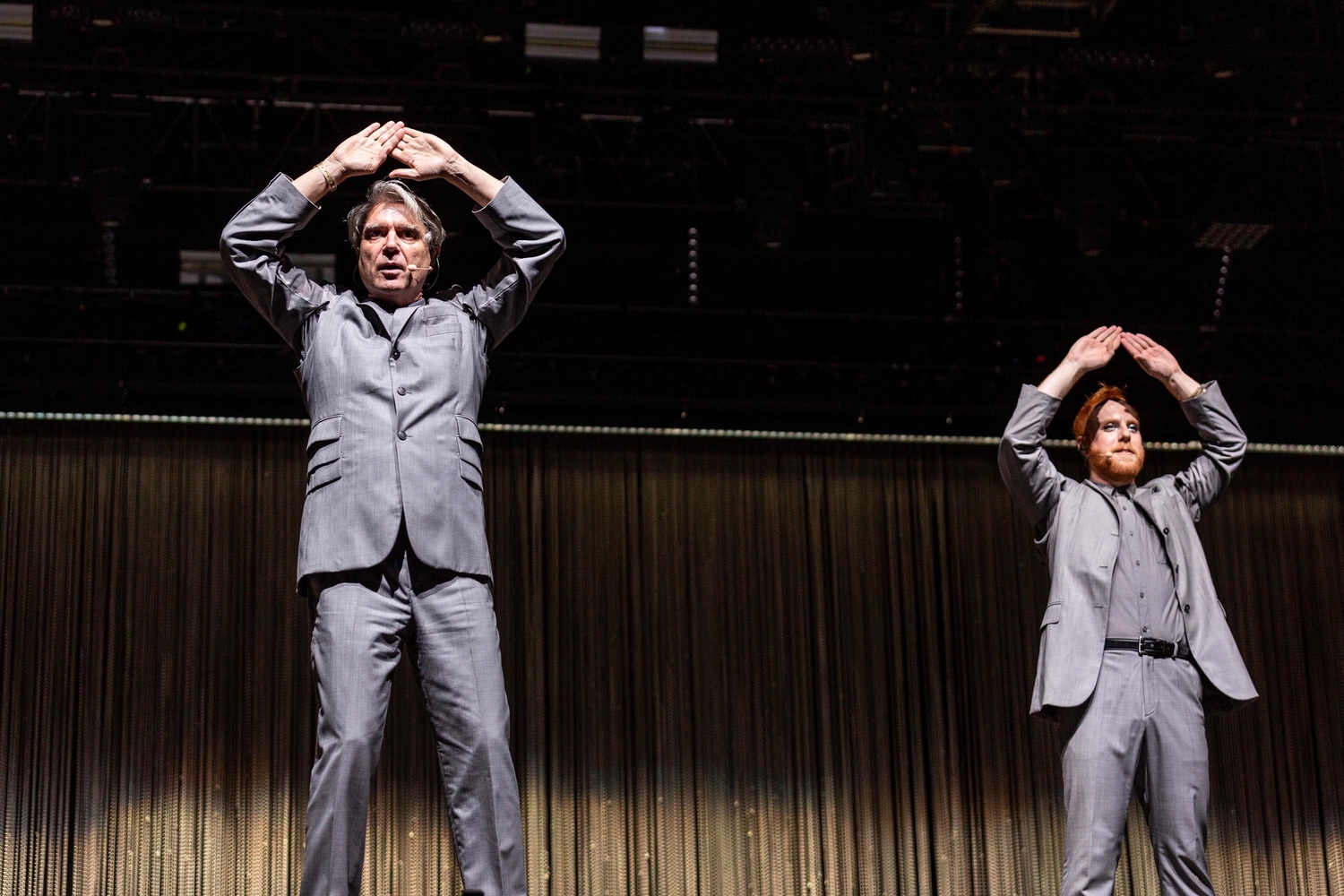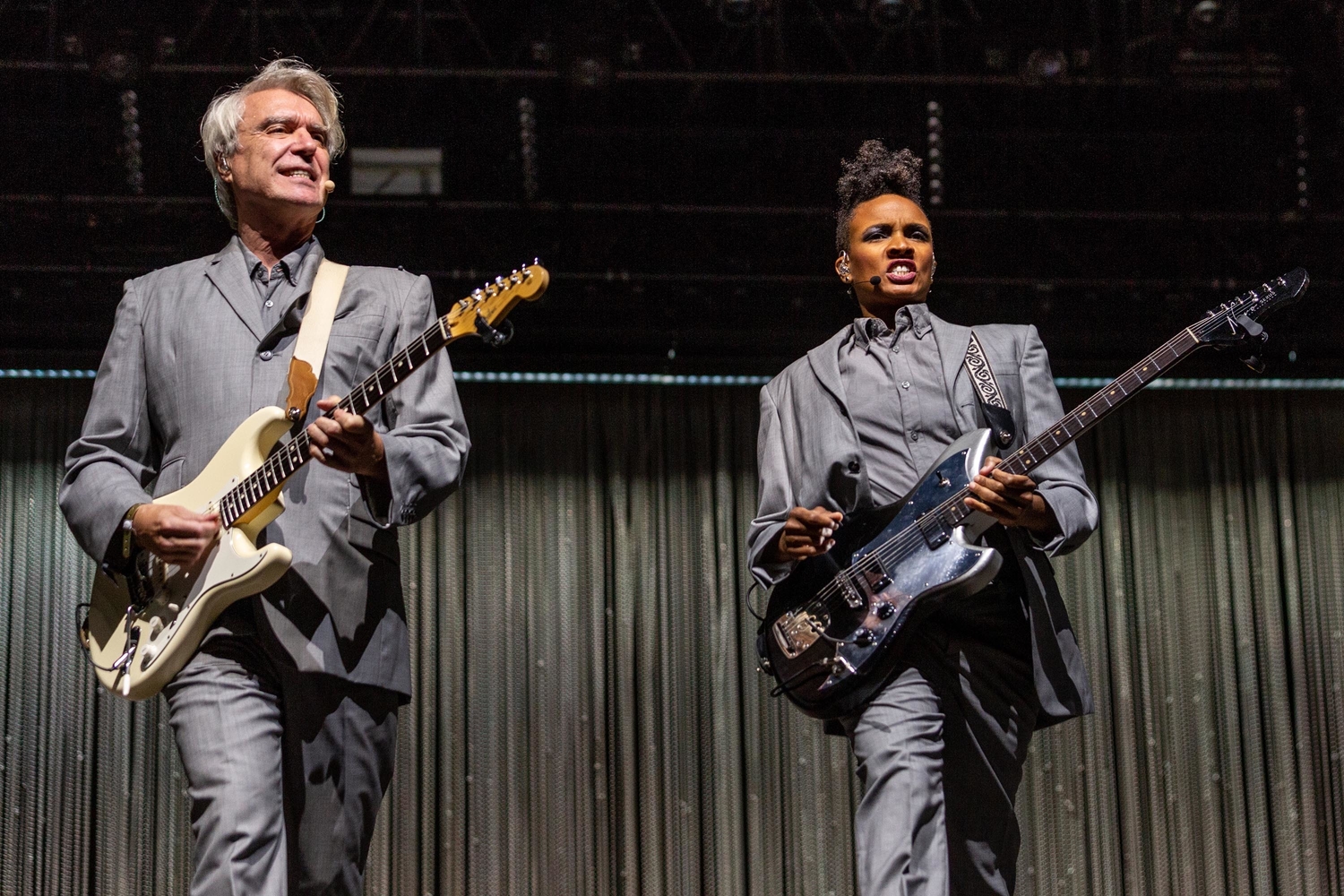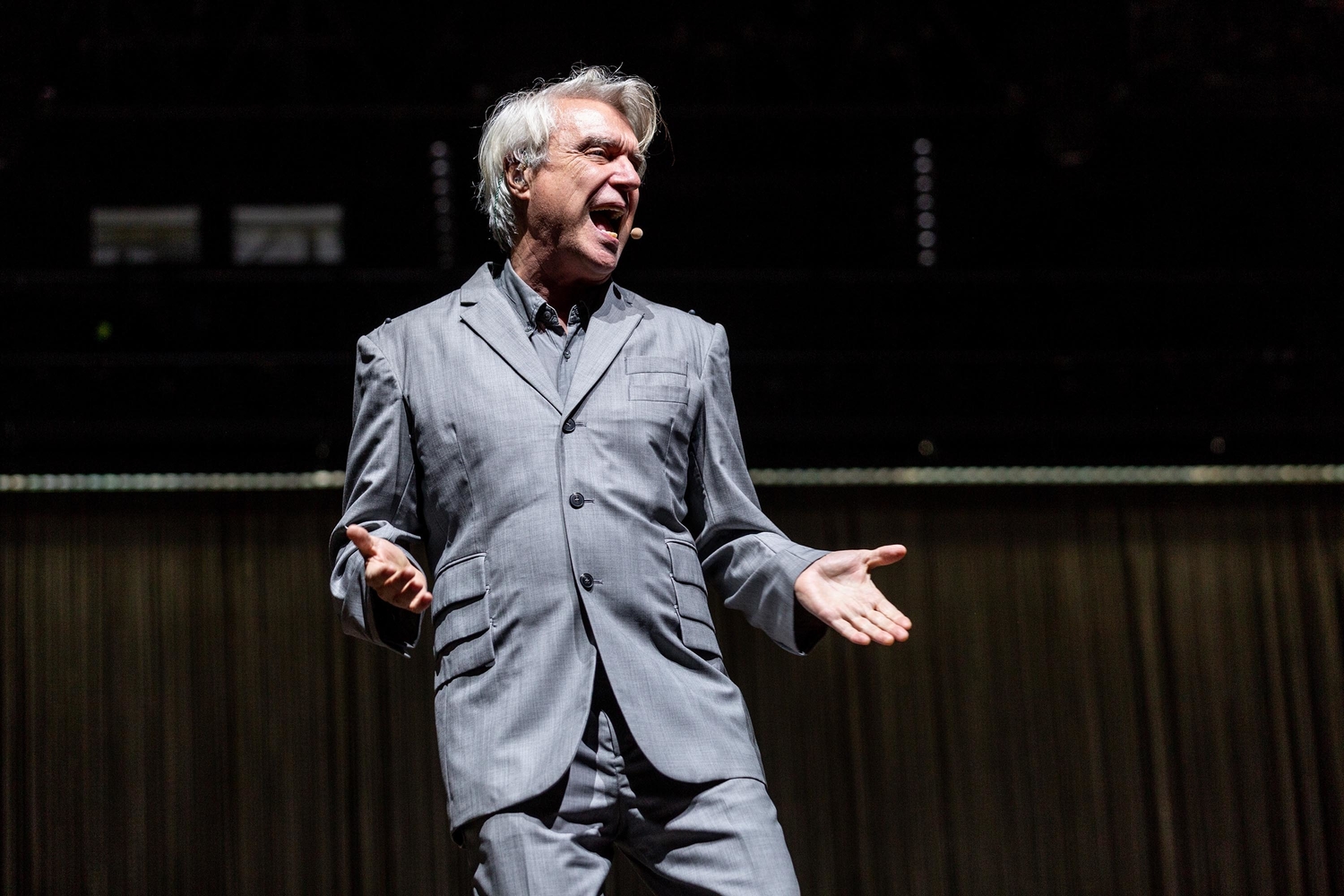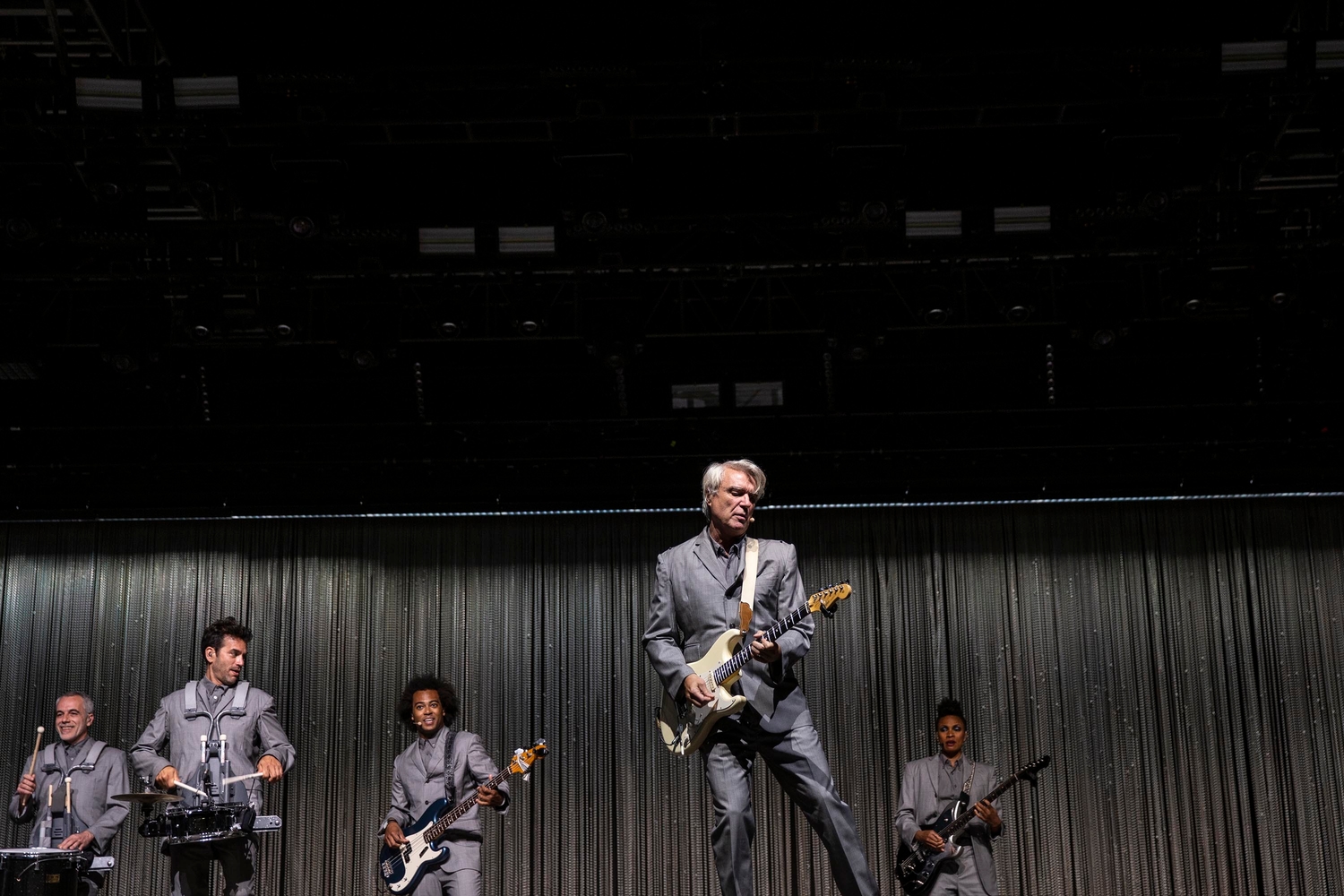 Yonaka tackle their first ever show in Poland with incredible force. Huge riffs are thrown about with ease as lead singer Theresa Jarvis barely contains her energy on stage, bounding about and whipping the crowd up to take part in impromptu singalongs. They may only have recently got the chance to start taking their shows outside of the UK, but they seem full of confidence regardless of it being one of their first few times playing an international stage.
Judging by the high volume of festival-goers in Depeche Mode t-shirts here today, it's hardly surprising when their headline set tonight brings in the biggest crowd of the festival so far. The energy during the band's huge hits 'Personal Jesus' and set closer 'Just Can't Get Enough' are infectious and bring day two of Open'er to a close on a celebratory high.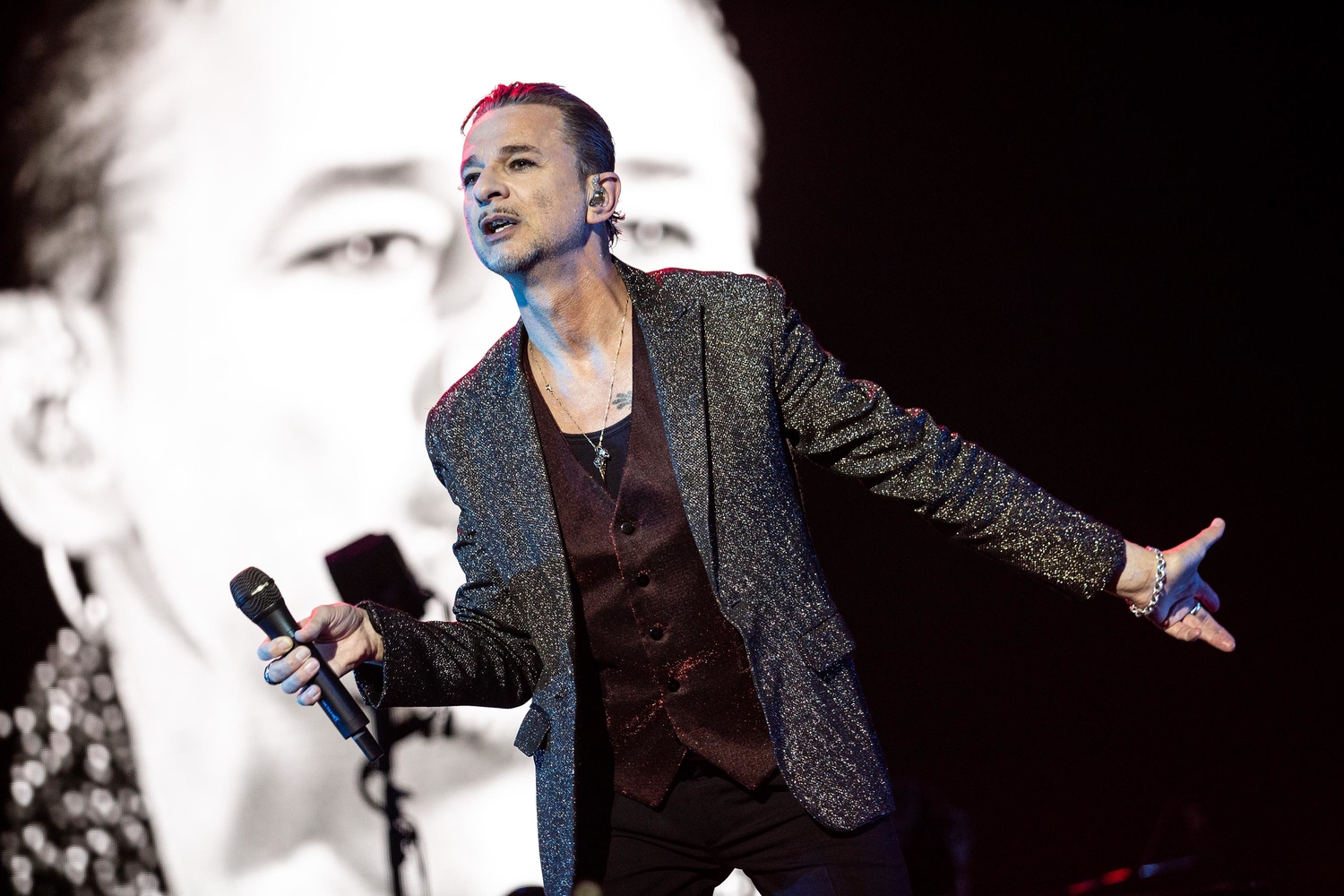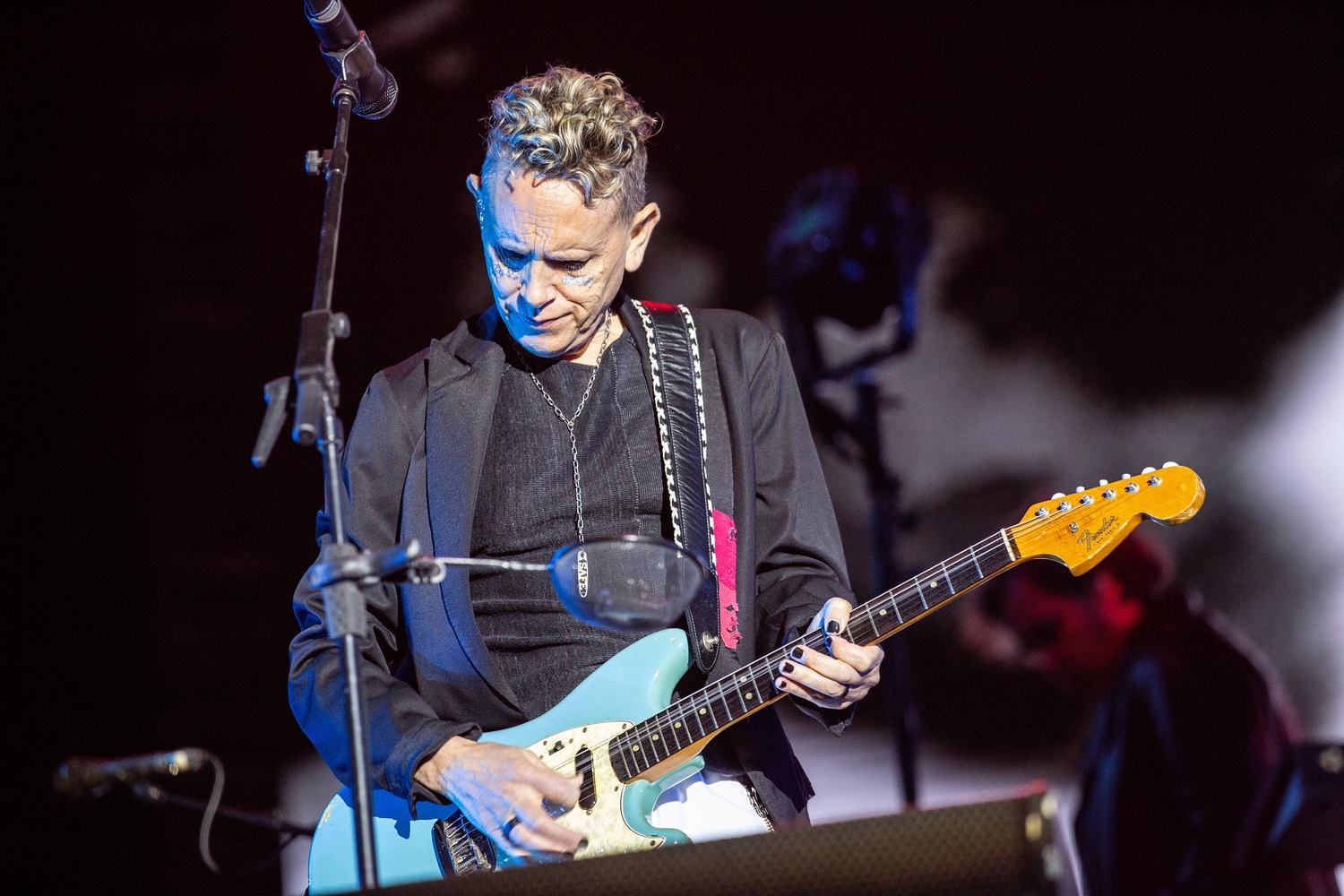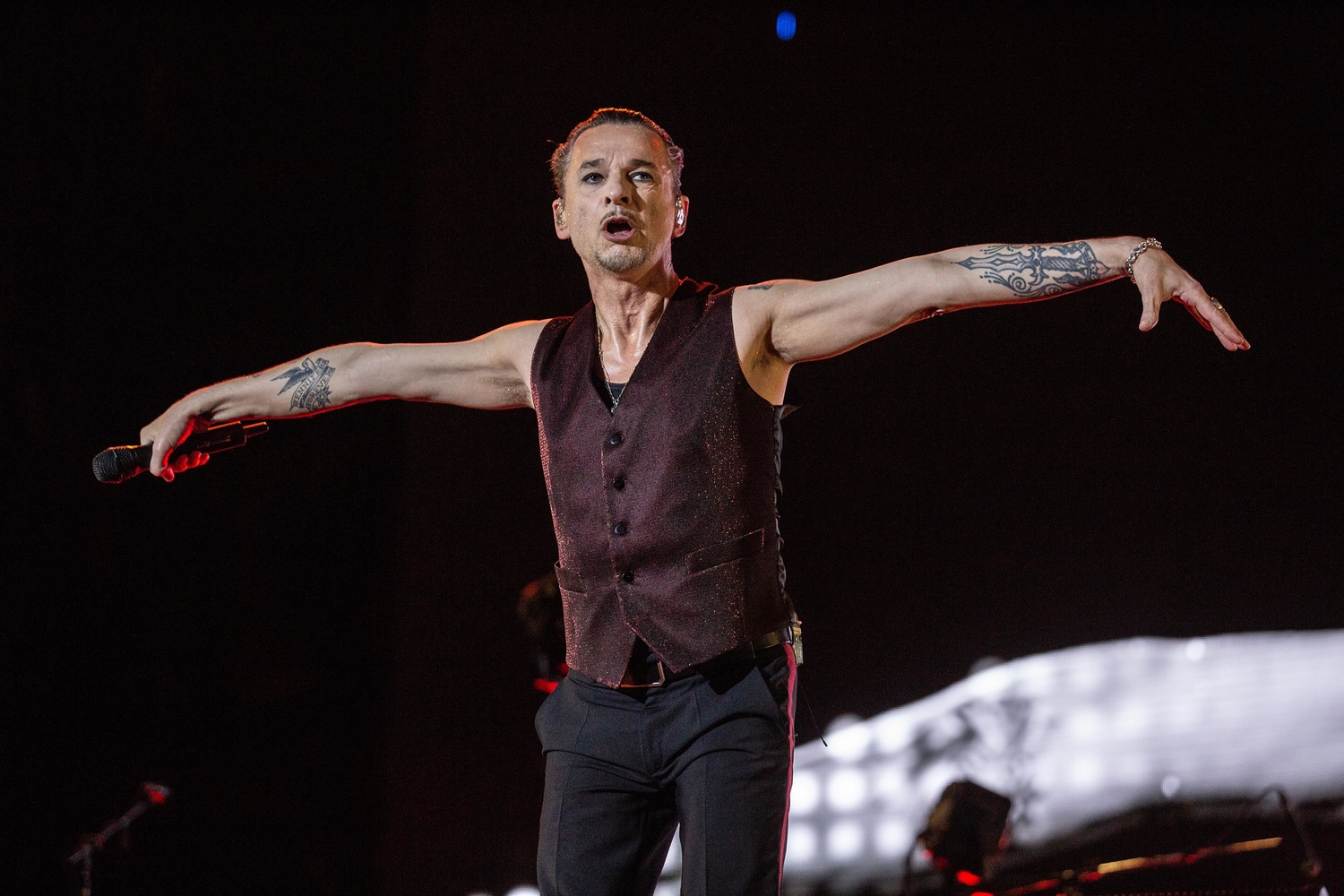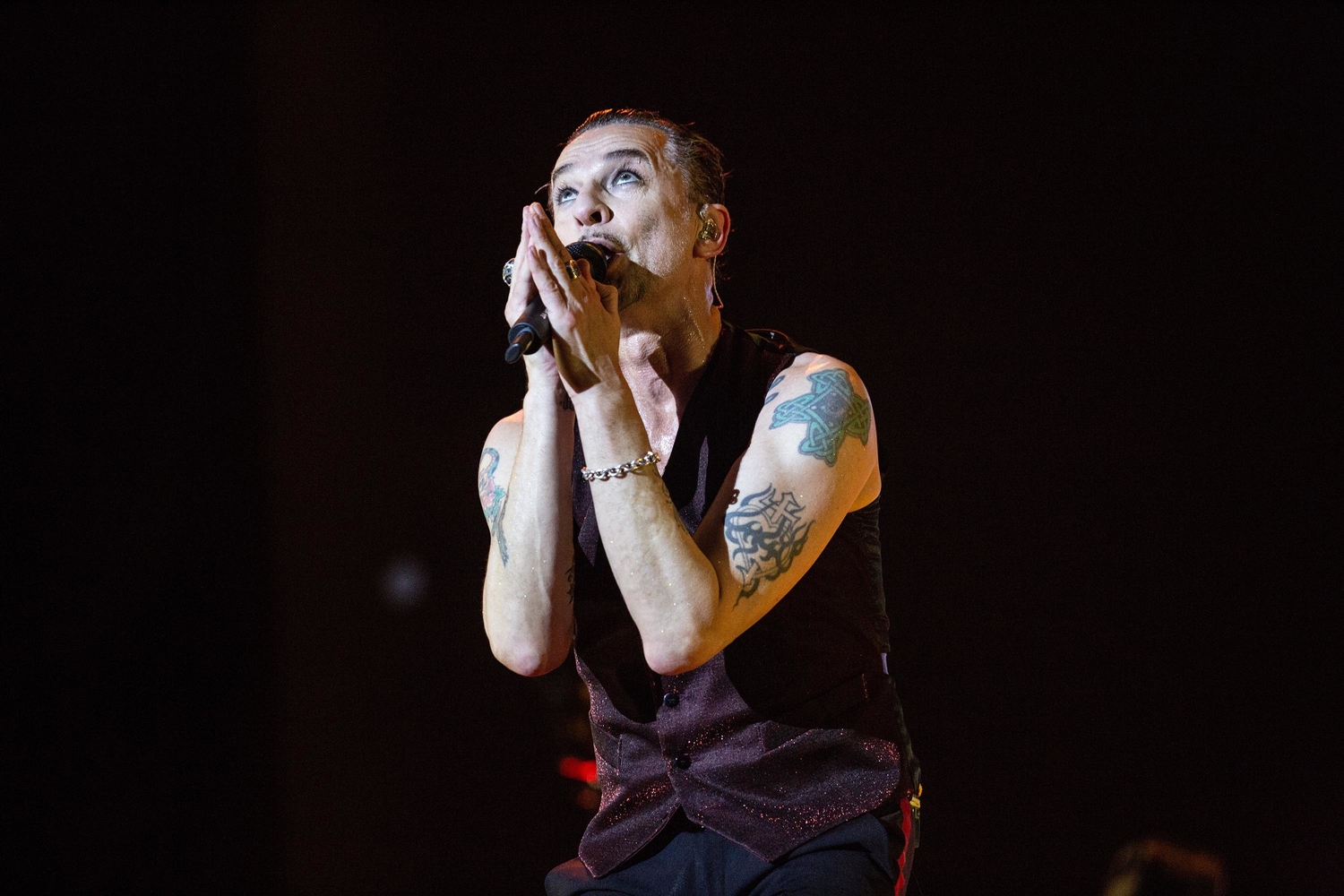 Read More
Featuring James Blake, Romy, Marika Hackman, yeule and more.