Live Review
Declan McKenna, The Forum, London
5th April 2018
Superfood and Whenyoung are also on board for a glorious night of indie-pop in the capital.
Still riding high off a long Easter weekend, The Forum is buzzing tonight. By the time Whenyoung stride on stage at the sober hour of 7.30, there's already a swell of bodies on ground level, and they're treated to one of 2018's most promising new indie torchbearers, the trio ploughing their way through half an hour of infectious indie-pop with all the confidence in the world. Closer 'Given Up' is a track that feels like it's belonged in indie discos for a decade.
Superfood follow, to rapturous reception. Last year's 'Bambino' is a record that keeps on giving, and its highlights are rolled out with aplomb tonight, with half the crowd on friends' shoulders by the time Dom and Ryan depart to echoes of their self-titled calling card.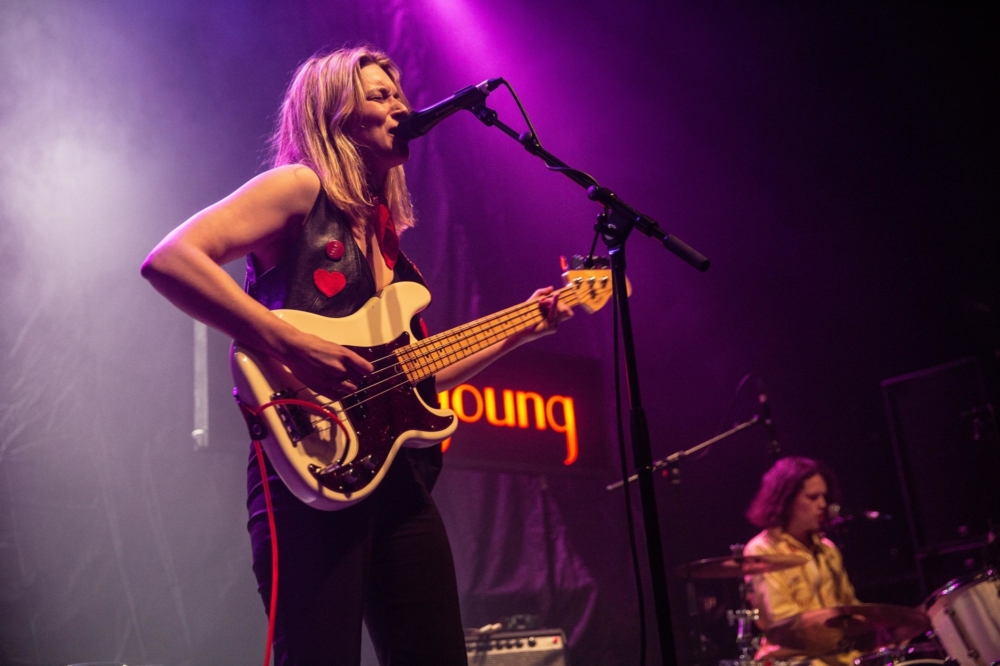 Such crowd admiration is simply a warming of the vocal chords though; when Declan McKenna makes his sparkly entrance, the response is simply deafening. When Dec played for DIY at Hackney all-dayer Mirrors back in 2015, he wore a t-shirt proclaiming 'You can call me Mrs. Harry Styles'. On tonight's showing, he's maybe closer to becoming the indie-pop equivalent of the man himself.
'Brazil' is thrown out as the second song in the set like it's nothing, glitter canons casually set off during opener 'Make Me Your Queen'. Neither are premature: every single note played from debut LP 'What Do You Think About The Car?' is belted back at Declan in true pop icon style. Massive-sounding new song 'Astronaut', dropped in the encore, just serves to amplify all this further: it's already greeted like a classic.
'Isombard' closes the main set, and by the time Declan and his (brilliant) band depart, euphoria has spread throughout the Forum. Declan McKenna's time is well and truly right now.
Photos: Emma Swann

Get your copy of the latest issue
£10
£26
Read More