Festivals Flying Vinyl Festival 2017
8th April 2017
Spring King, Dream Wife and more played the second annual bash at London's Oval Space.
The second Flying Vinyl Festival is greeted by the first blisteringly hot day of summer, and London's Oval Space couldn't be a better venue for it. Light streams into an already pretty full room for Palm Honey's early set, in which the quartet act as a pre-cursor to headliners The Wytches, interspersing grunge-tinged slacker rock with glimpses of something more Strokes-y and sunshine-soaked.
Trudy & The Romance then fully embrace the sunshine, with their awkward, fidgety doo-wop still as engrossing as ever. In 'Wild' and 'Sandman', the Liverpool trio have a pair of wonky pop hits at their disposal, and from the new songs they share today, it looks like they can't put a foot wrong.
Fresh off tour with Blaenavon, Anteros then bring slab after slab of alt-pop gems, with vocalist Laura Hayden effortlessly charismatic, a livewire that bounds across the stage with the make-up of a soon-to-be-star. And talking of bands on the brink of something massive, the buzz that follows Dream Wife everywhere they go at the moment is in full force at Oval Space this afternoon. In all honesty, they could've successfully closed the festival.
From 'Lolita' to newer cuts 'FUU' and 'Somebody', the trio's endless touring across the past 12 months has made them an impeccably tight live band, with limitless energy and bite. They won't be half way down bills like this for long at all.

Traams follow, days after finishing up a European run with Car Seat Headrest, and their 8-minute monster, the kraut-tinged 'A House On Fire', shakes every corner of Oval Space.
The Wytches close Flying Vinyl mk. 2, but it's Spring King's penultimate set that feels like the true celebration. There's even confetti. Highlights from debut 'Tell Me If You Like To' are thrown out with abandon, with gang vocals feeling like rallying cries. 'It's So Dark' and 'Detroit' are received like gospel from the liveliest crowd of the day, and the infectious wave Spring King are riding doesn't show any sign of waning.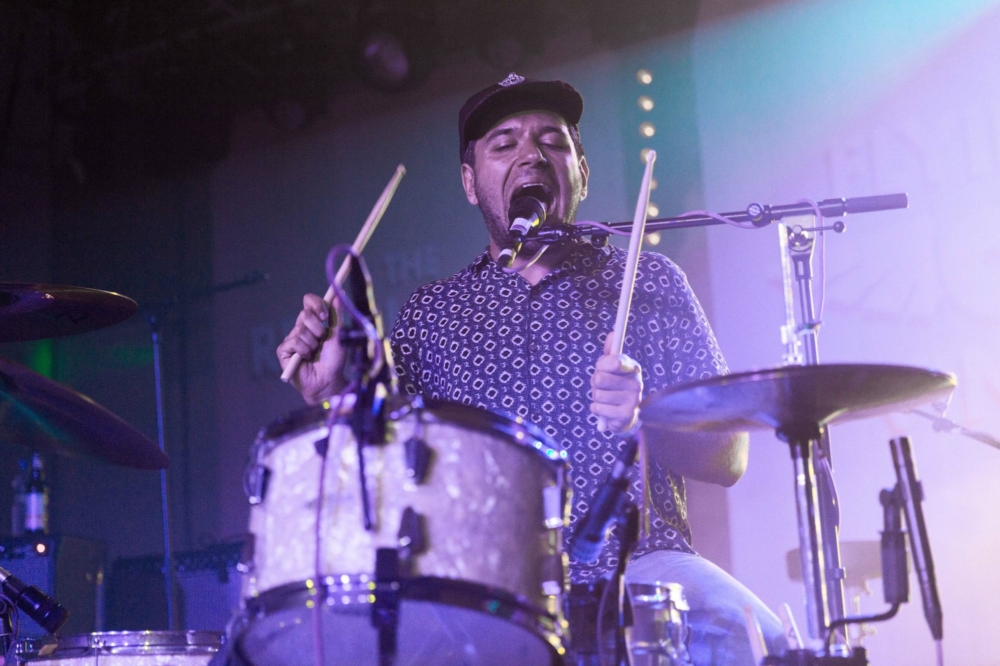 On the back of last year's 'All Your Happy Life', The Wytches then embrace the darkness, bringing their intense, demonic psych to a crowd that may have been flagging a little, but find one last burst of energy to fling themselves around the front rows.
Maybe it's just the sun, but festival season feels like it's upon us, and Flying Vinyl's second all-dayer did more than a good job of jogging our collective memories on the handful of British bands that are heading for something really special this summer.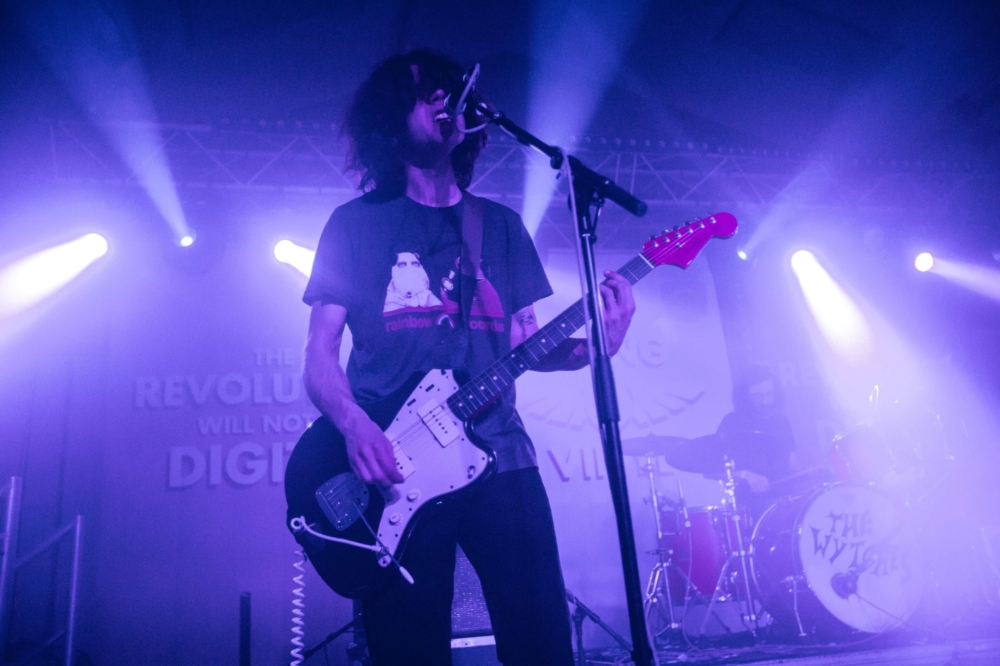 Photos: Emma Swann
Read More