Festivals HEALTH, Crows, Lady Bird and more storm All Points East at DIY and Jager Curtain Call's Jagerhaus takeover
Another year, another packed to the rafters day of musical thrills.
Last year, DIY and Jager Curtain Call descended on the inaugural year of All Points East to take over the Jagerhaus for a day of forward-thinking new music with The Big Moon, Sports Team, Yowl and more along for the ride.
This year, we're back and, as headliners Bring Me The Horizon and an eclectic, already-established supporting cast including IDLES, Run The Jewels and Architects rip up the East and North stages, there's an altogether buzzier vibe going on within the Jagerhaus' wooden walls.
It might only be 2.30pm on a Friday, but, as Londoners Talk Show take to the stage, there's already a sizeable throng gathered to witness their prowling, punchy take on post-punk. Taking the dark heart and taught, spiky riffs of the genre but adding slabs of ferocity and drama, theirs are songs that grab you by the throat and demand you pay attention. Vocalist Harrison Swann is a naturally magnetic frontman, shooting manic stares at the crowd and stamping the ground like he's trying to summon a demon; early single 'Fast and Loud' with its barking, crazed chorus might have shown oodles of promise, but today it's clear it's no one hit wonder.
With bezzie pals IDLES soon to be on the main stage, it's perhaps no surprise that Heavy Lungs – fronted by Danny Nedelko himself – have the stage at capacity with fans eager to see the next in line. But, while the Bristolians may have been given a spotlight because of their popular pals (indeed, Joe even shouts out most of the Jagerhaus line-up today on stage as "some of the best new bands in the UK" - aw shucks…), they've got more than enough charisma and raw, cathartic power to shine on entirely their own merit. Danny flits between dancing dandy and moshpit-invading aggressor with ease, while cuts from recent EP 'Straight To CD' are weighty and unrelenting, but with a spark that means they'll appeal to more than just the hardcore kids.
It's Squid bassist Laurie Nankivell's birthday, but the Brighton band have had a lot to celebrate for a while now. Increasingly whipping up justified buzz wherever they go, the idiosyncratic quintet have got wonky, wonderful songs coming out of their ears and a live show that picks you up and takes you for a spin through krautrock rhythms, English eccentricities and weirdo art rock. In theory, a niche, leftfield concern; in practice, completely magnetic and capable of uniting the crowd from front to back.
Perma-pink-haired fireball Girli might come from an entirely different sonic school – hers a a no-fucks-given mix of spitting, sassy rhymes and playful beats – but it's an equally charismatic offering. Striding round the stage, throwing out the likes of 'Girls Get Angry Too' to a gaggle of joyful women down the front who treat her like a god, she's part Lily Allen, part Peaches, part Mike Skinner at his most irreverent: an unapologetic force with a twinkle in her eye and a middle finger up to the world's dickheads.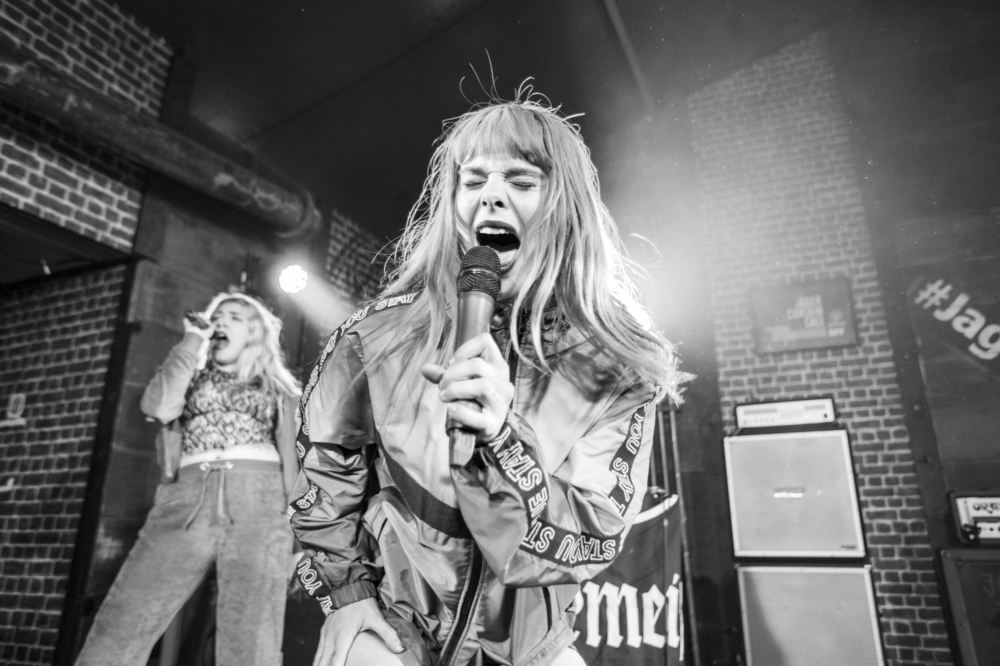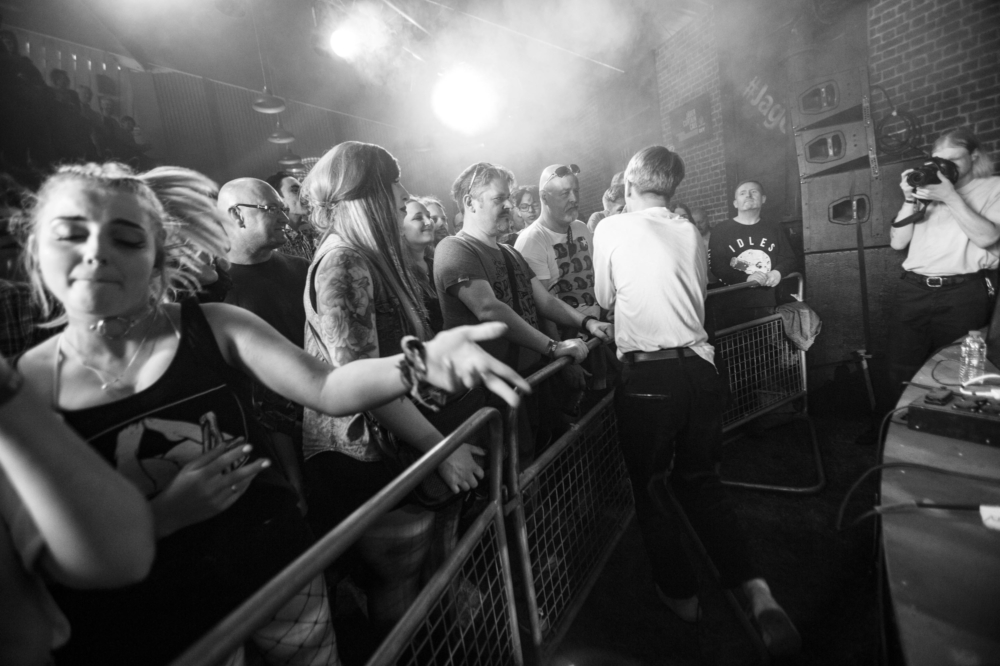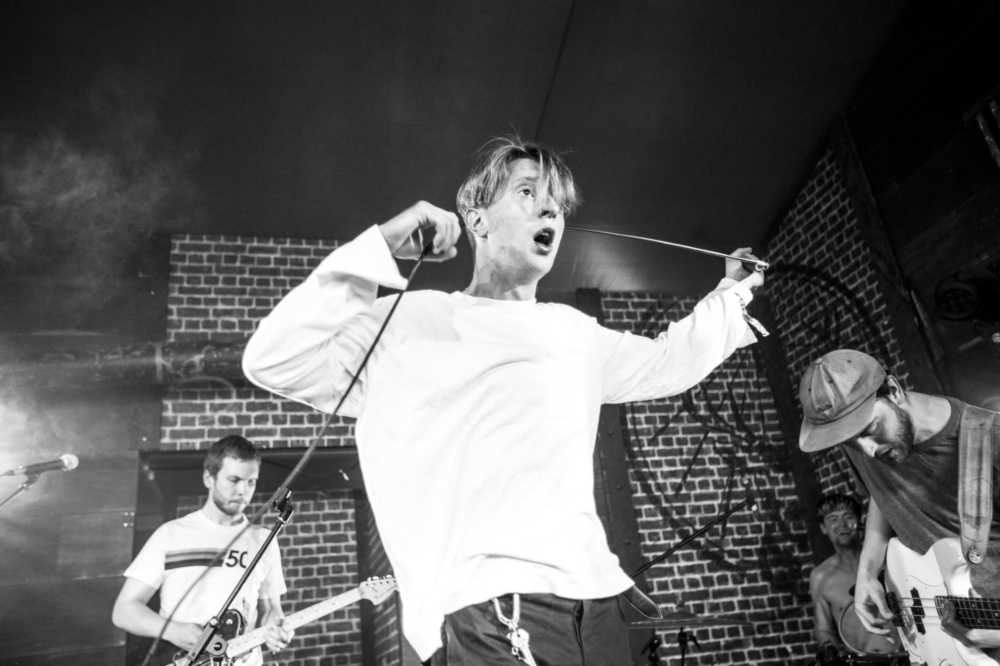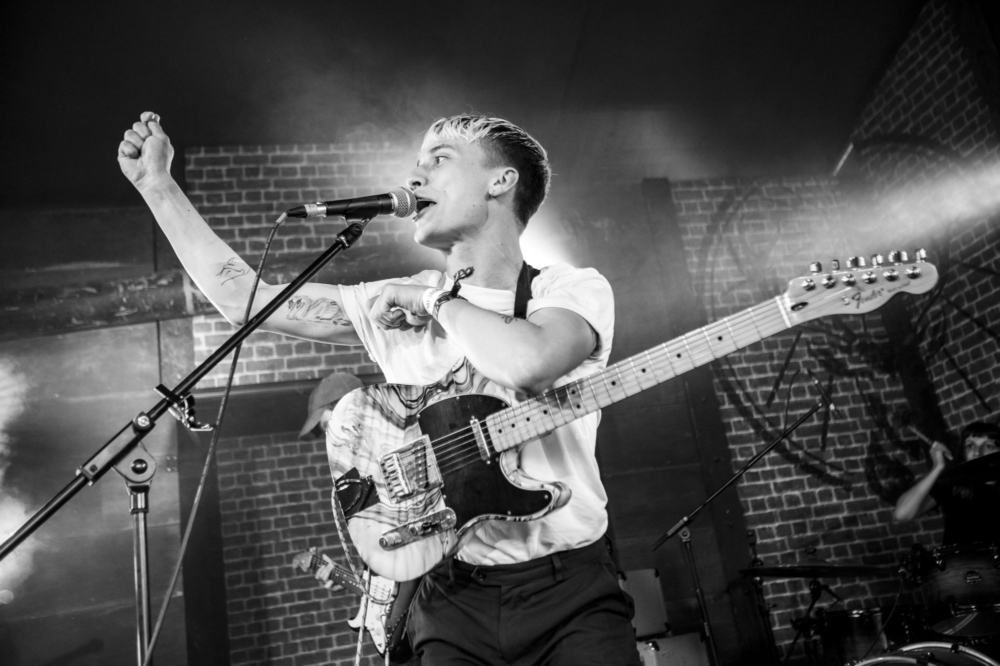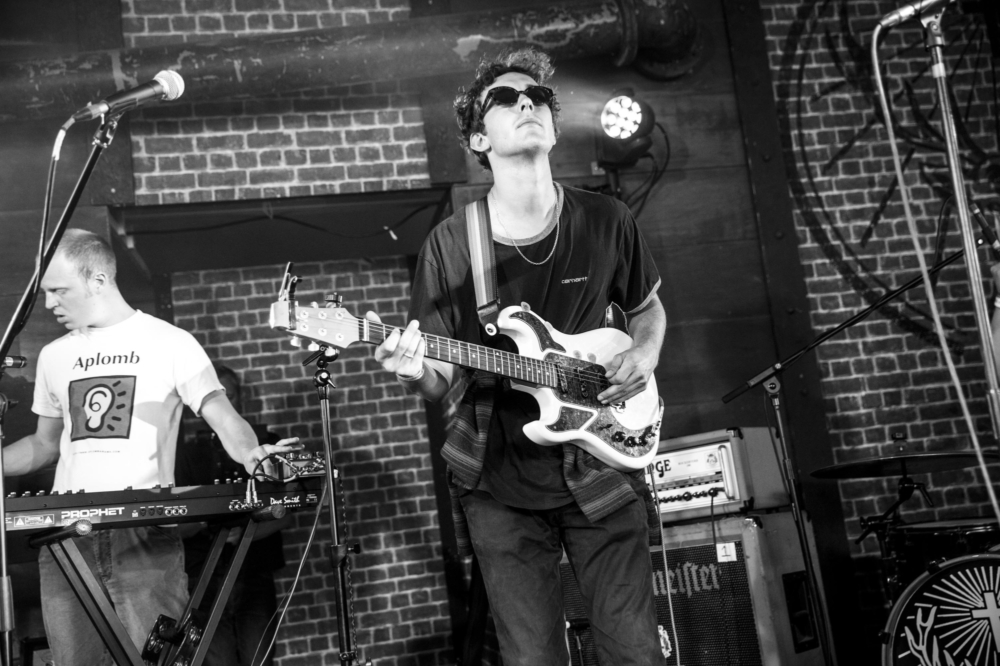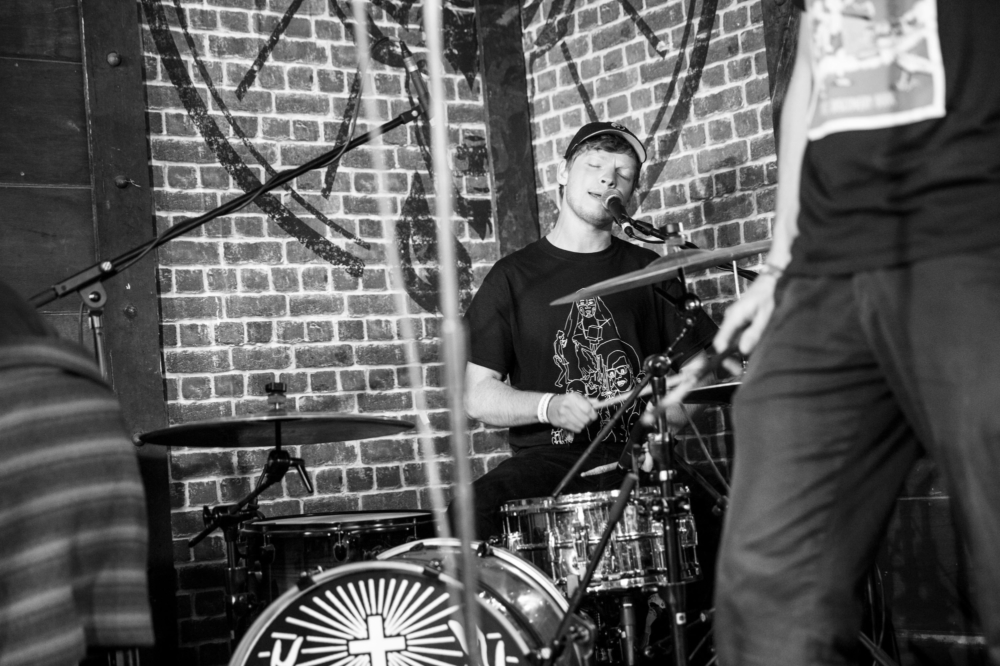 Lady Bird have been here before, gracing the stage last year when they were still relative newbies with only a song or two in the world. Now however, following a whirlwind 12 months that's taken them on tour across the continent and with an increasing gaggle of adoring fans to their name, they're back and an even more confident and singular proposition. The crux of the band's conscientious punk with a heart lies in the dynamic between the trio; singer Sam Cox, guitarist Alex Deadman and drummer Joe Walker are that rare group whose parts are weighted equally and combine to make something even greater. It also helps that they've got cheeky bangers to spare.
On to the night's penultimate stars Crows and, though it's taken the London band a long time to get to this point with an album (this year's 'Silver Tongues') finally out and a fast increasing trajectory, their slow-and-steady approach has worked in different ways. Rather than a hyped flash in the pan, their scorching, satisfying walls of sound have built up a genuine proper group of fans and tonight they're out in force. James Cox leads his all black-clad band through the cathartic dirge of the record's title track and old favourite 'Crawling', the result a glorious purge of big, brilliant noise.
And, speaking of unholy noise, this evening's headliners are certainly experts in that field. Having built their incendiary reputation based on being notoriously loud, there's no holds barred when it comes to HEALTH's closing set. Fresh from the release of new album 'VOL 4 :: Slaves Of Fear' they're blistering from the off, with the band's John Famiglietti bowed low, whirlwind-headbanging his way through thundering beats like a man possessed. Through walls of feedback and squalling guitars, their old tracks remain as fierce and furious as they did over a decade ago, and it's clear that, even over time, they've lost none of their aggressive vigour, making HEALTH as fierce a prospect in 2019 as they've ever been.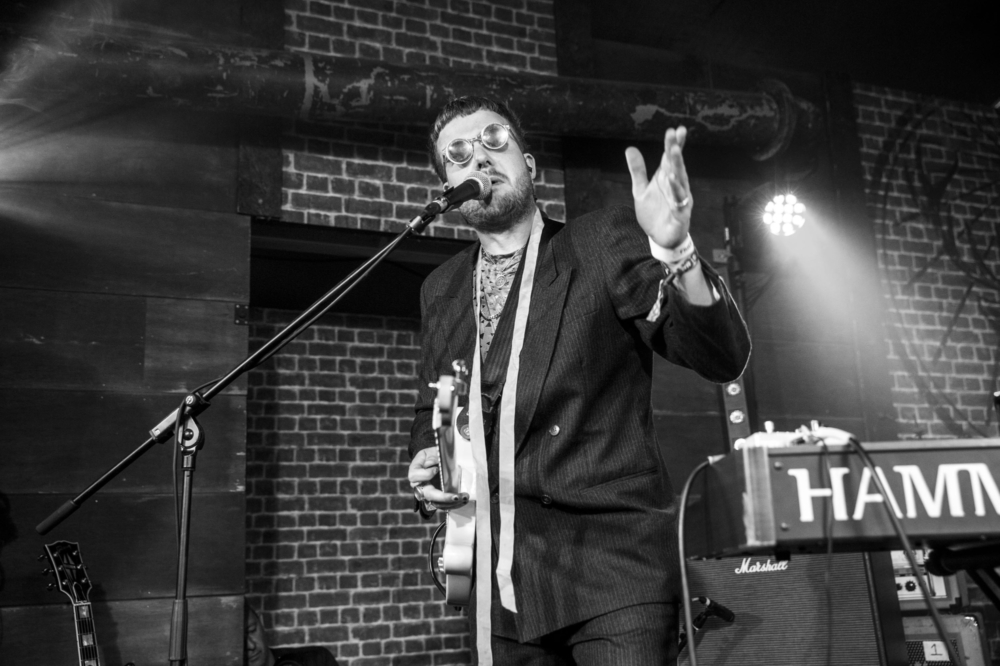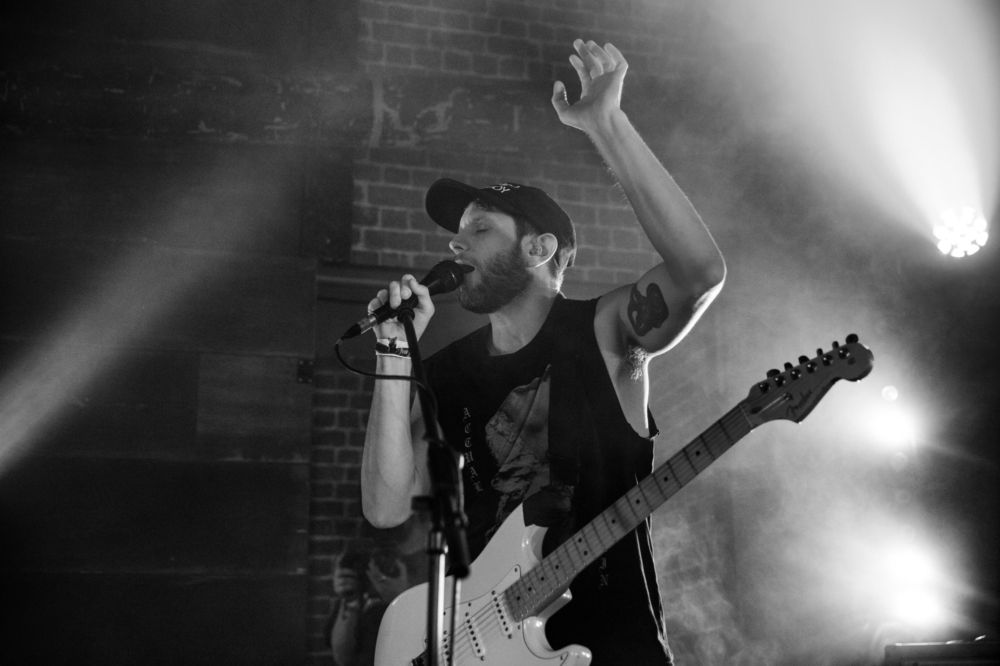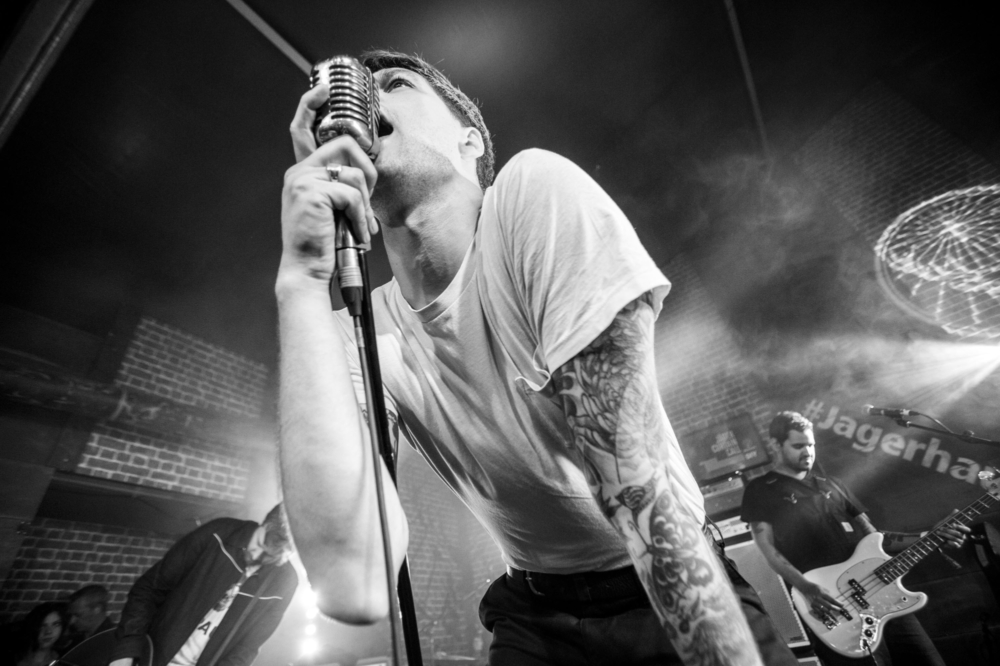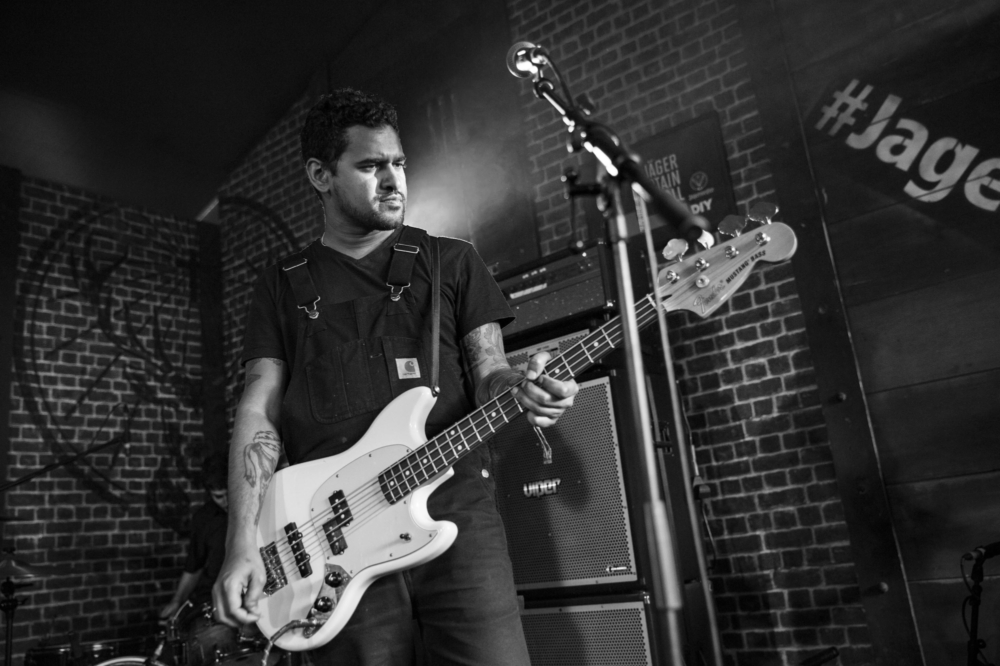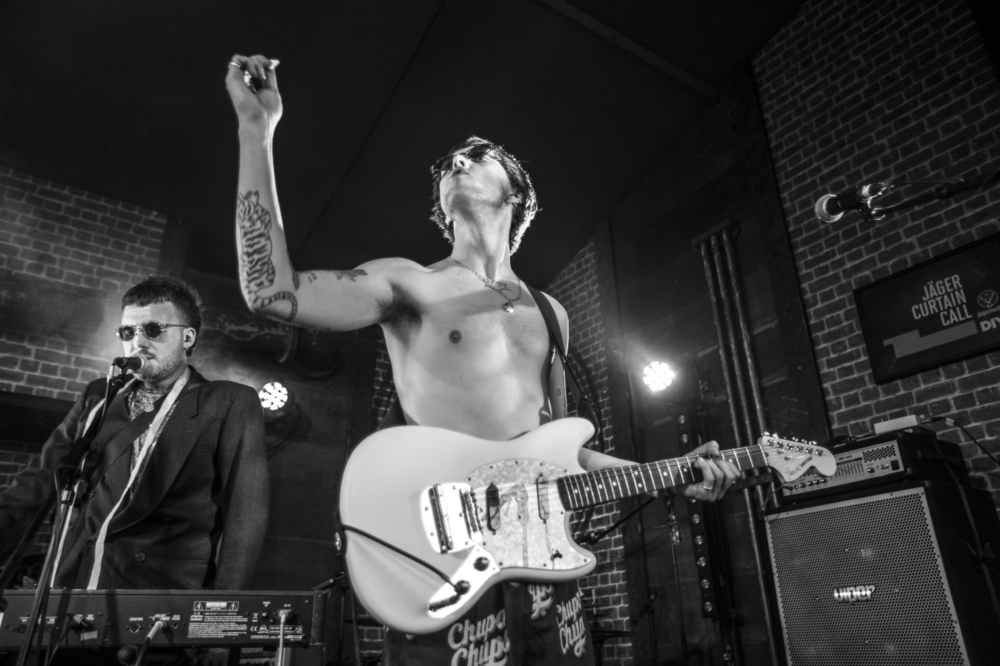 Get your copy of the latest issue
Read More