Live Review
Hello 2022 ends on a high with Porij, Modern Woman and more
25th January 2022
Glows and Robbie & Mona also brought the party for our final evening at The Old Blue Last.
With four final artists arriving in Shoreditch to help us shake off the January blues for our last Hello 2022 show, we readied ourselves for a treat. The upstairs room of the Old Blue Last was packed from doors - an uncommon sight in most venues. However this gig promised to highlight the new stars on the circuit; kicking off with deft glitch-pop duo Robbie & Mona.
What begins as a calming lullaby from Eleanor Gray's dulcet delivery of pliant poetry, evolves abruptly into a set PC Music fans would be inspired by. Out of nowhere, multi-instrumentalist William Carkeet heaves into sight, throwing brash industrial noise into the stunned room, serially beating a drum pad to within an inch of its life. Never settling for a moment, the set conflates the dynamism of hyper-pop with the delicate calm of Gray's voice, resulting in an unexpected introduction to the Hello series finale, but a welcome one that transfixes the crowd.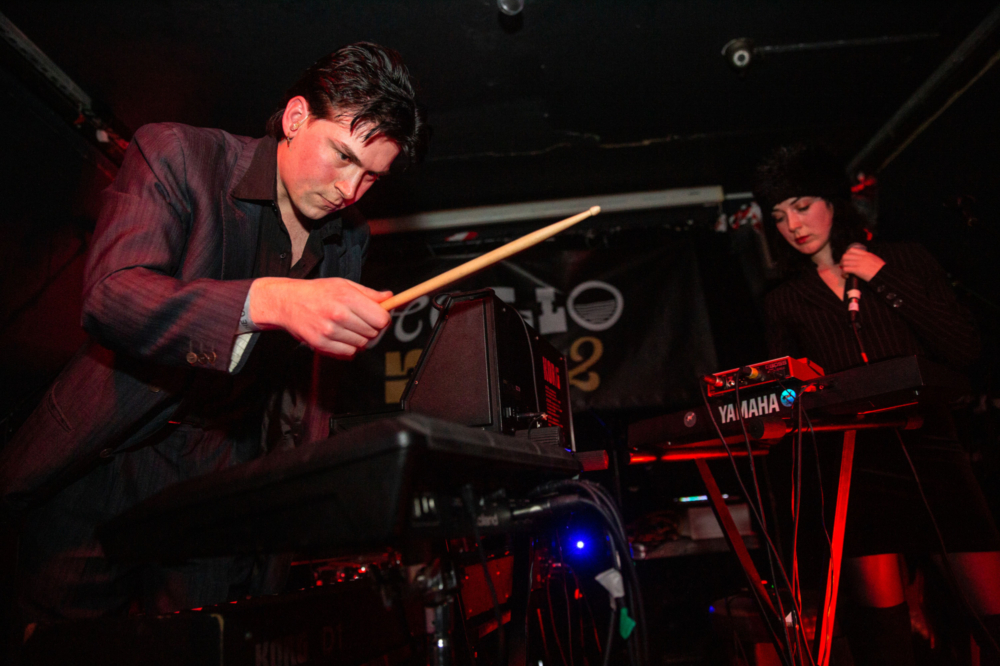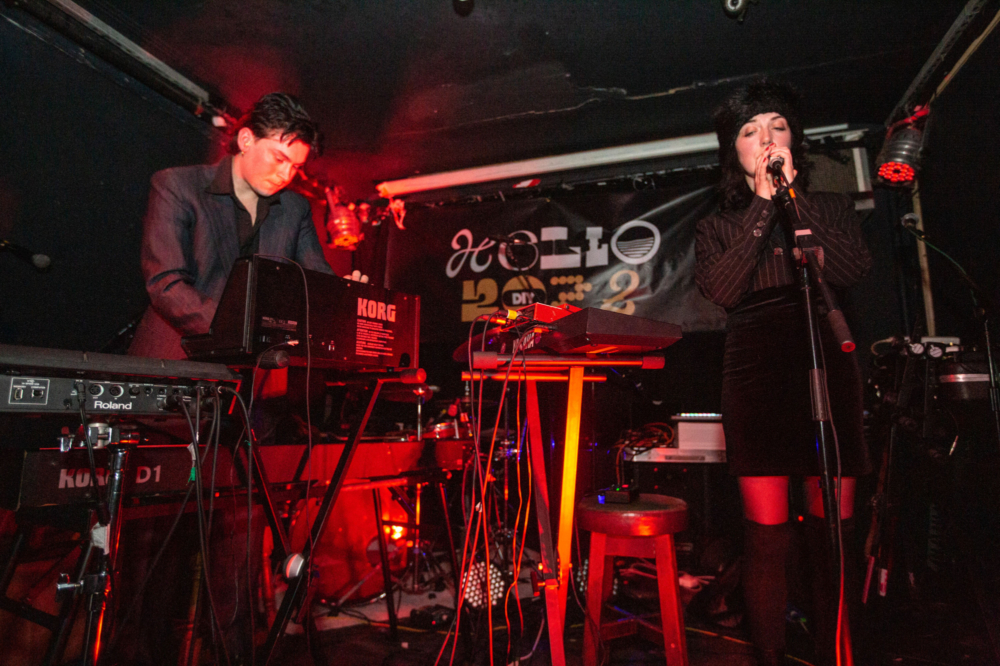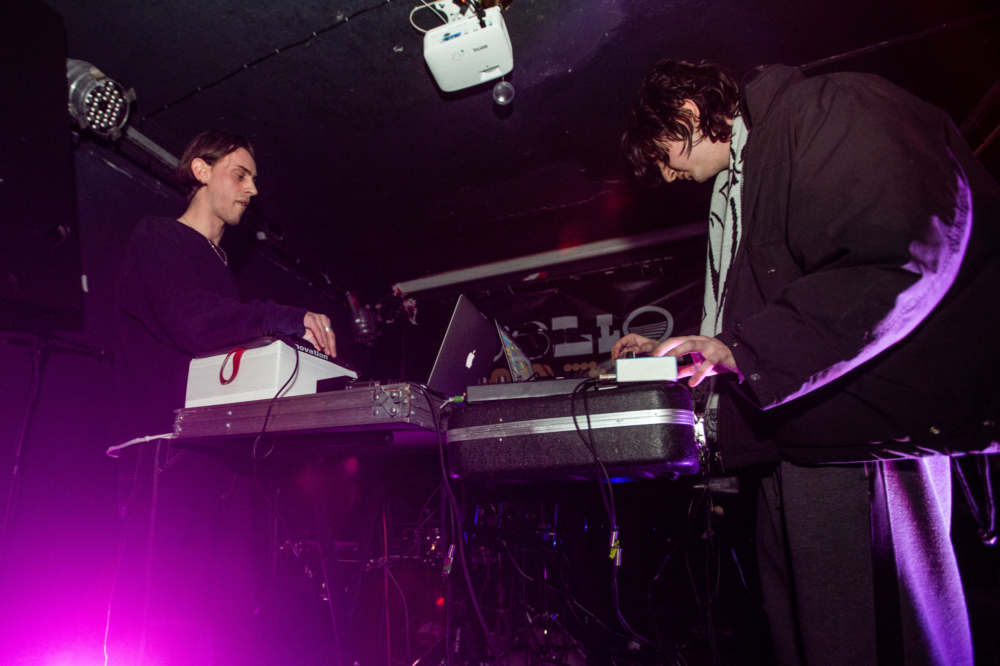 Following on are the elusive Glows. This London duo is the percussive and abrasive output of Felix Bayley-Higgins and GG Skips of Sorry. Skirting somewhere between ambient noise and hardcore electro-house, these two stark silhouettes (think Bicep's live set up) mix and meddle their tracks onstage, only really leaving two breathers throughout the whole set, creating an suffocating tension in the room. They are met with shaking bodies, nodding heads and a heaping round of applause when they finally come up for air.
Despite some minor technical issues that saw a sound engineer sprint to the stage within seconds of their set beginning, Modern Woman continued on valiantly without a hitch. Their sparse, experimental folk spanned generations of sound, with vocalist Sophie Harris' stunning trills controlled and led the movement of each track. A stand out performance however came from multi-instrumentalist David Denyer, utilising a plethora of homemade instruments (cymbal shards, colanders etc.), bringing a fresh and sometimes caustic element to the percussion rich tracks. Mostly testing out new material with a shorter-than-expected set, Modern Woman obviously have big future plans and this performance is a perfect example of just what makes them so alluring.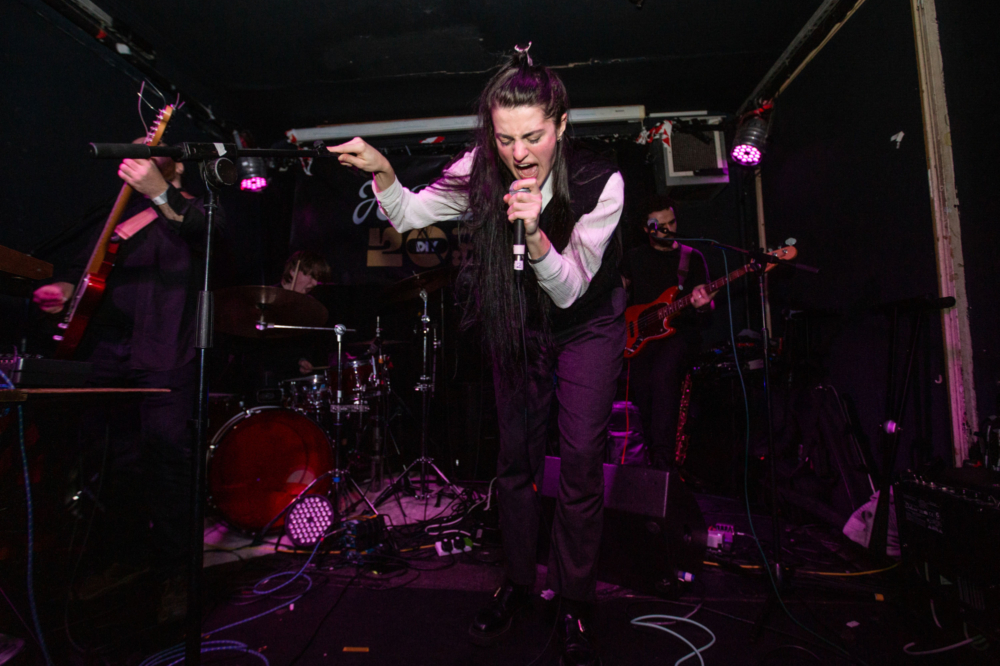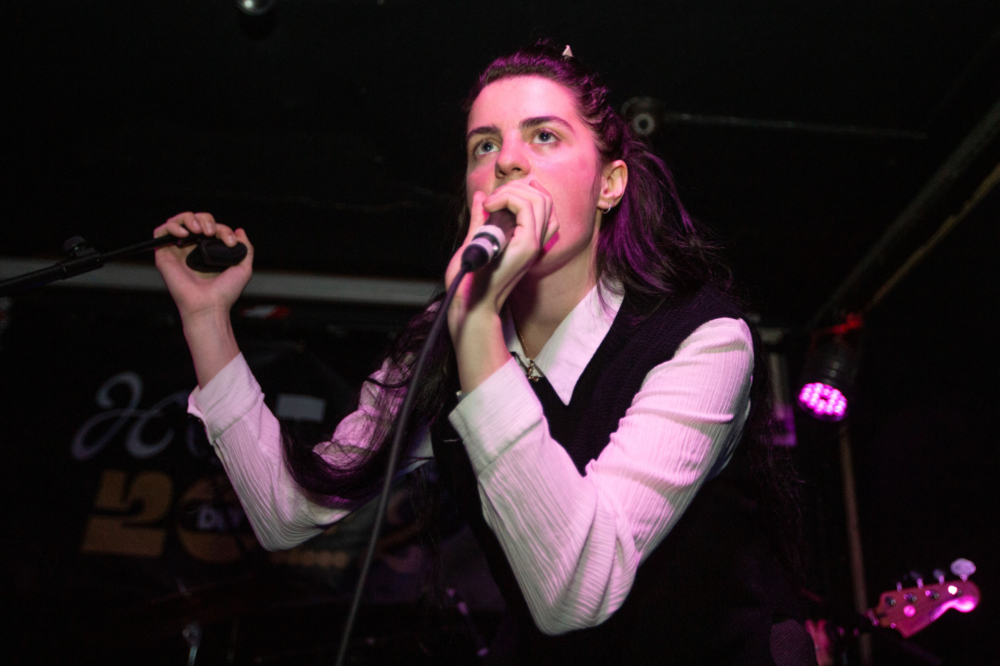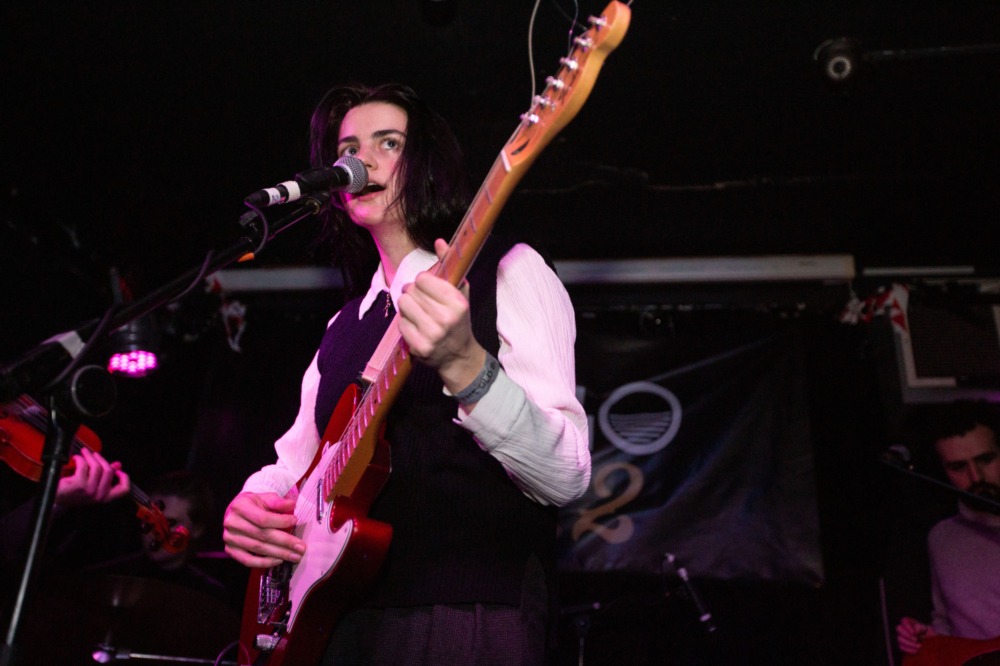 The moment Porij step on stage, the room fills with ear-to-ear grins. Their funky pop beats are surefire crowd-pleasers, and everyone in the room is on board. During the bouncy 'Ego', vocalist and keyboard player Eggy deftly comes out the the front and fully embraces the words being sung right back. Guitarist Jacob seduces the crowd with his reverb-heavy, spacey licks, proving a veritable hand on the fretboard. The Manchester outfit exudes ease and good vibes, which in turn is what the crowd experience. The set was teeming with bops; even to the non-fan it was the perfect recipe to round out an eclectic night of young, exuberant talent that truly highlights the brilliance of our future stadium-fillers.